& Other Stories has unveiled the sequel to its Co-Lab collaboration with Vans. The collaborative collection features Vans' famed skate designs fused with the feminine characteristics attributed to & Other Stories' design.
"Collaborating with & Other Stories allows us to approach our timeless silhouettes from an artistic and refined point of view," commented Camille Thin, Footwear Product Manager at Vans. "Featuring premium materials like leather and linen we've created Vans with a very elaborated and luxurious feel."

The new Co-Lab collection consists of three styles; the Canvas slip-on, the Leather slip-on and the Old Skool, which feature an exclusive art print created by Pauline Abascal, Pattern Designer at & Other Stories atelier in Paris.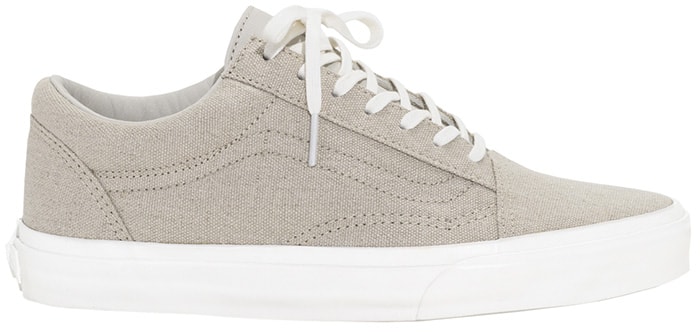 "& Other Stories' twist on Vans' styles is all about canvas and colours this season. The inspiration comes from paintings, which lead to the idea to use canvas," explained Abascal. "Our three different versions range from clean canvas to vibrantly coloured leather, almost like a piece of art that you can wear with anything."
The Vans & Other Stories Co-Lab Collection is set to launch in stores and online at stories.com on May 24. Prices are to range from 85 euros for the Canvas slip-on to 100 euros for the Leather slip-on.
Photos: Courtesy of & Other Stories