London - Gucci on Thursday showed its Resort 2017 in London's Westminster Abbey. While the choice of location drew plenty of criticism - how could a 13th century Gothic church, once of the most sacred sites in the UK allow for it to be reduced to a marketplace? - it was by all accounts spectacular, if the rapturous applause at the finale was anything to go by.
"I chose Westminster Abbey because everyone has this idea of London being cool, but for me the history is what's really cool," said Gucci's Creative Director, Alessandro Michele.
The catwalk was rife with quintessential British eccentricity
As such, Michele continued his story of eclecticism and moved it on with inspiration with a dash of Victoriana, Punk and quintessential British eccentricity. There was even a royal homage to the queen, as seen with models sporting off-duty headscarves.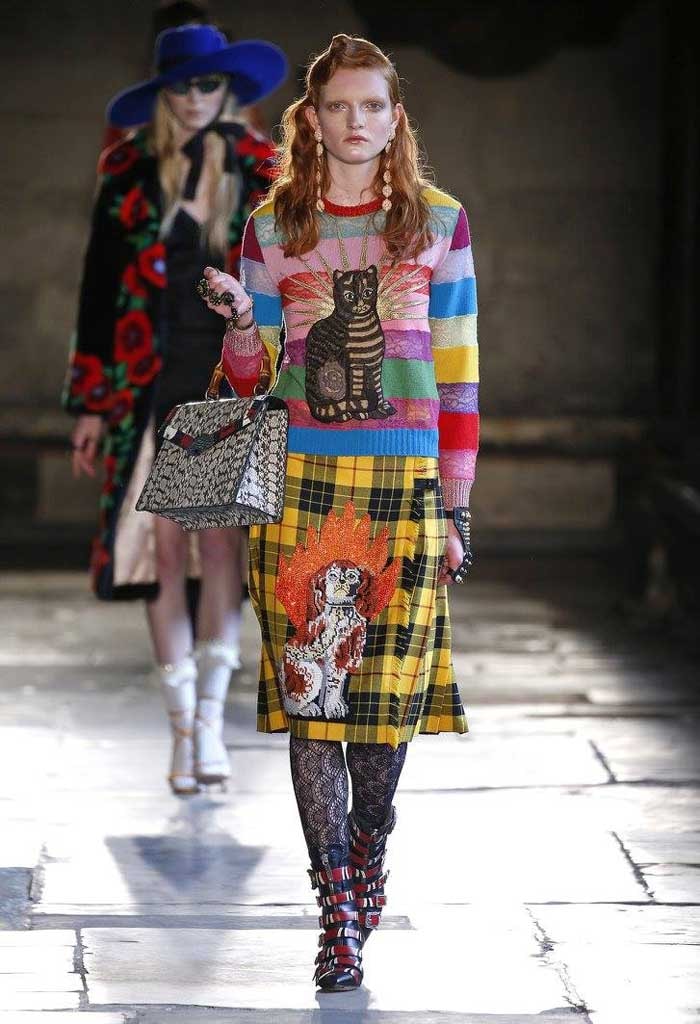 High-end denim was seen in a version of bleached jeans and are certain to be ultra-commercial, some with Gucci's eponymous flora and fauna motifs. Also inspiring were the multicolour snakeskin or structured bags, the loafers with Union Jack upper, the lace footless tights, the geometric prints and embellishments, the leaping leopard motifs contrasted with solid plaid for eveningwear, the punk studded jackkets and much more.
Michele mixed high and low, continuing his embellishment obsessions from beaded writhing snakes to allover sequins, heavy studding and oversized pearls.
If it all seemed slightly over-designed and overly-styled, there were plenty of commercial items, such as Gucci logo oversized sweats and tees, or a Union Jack sweater.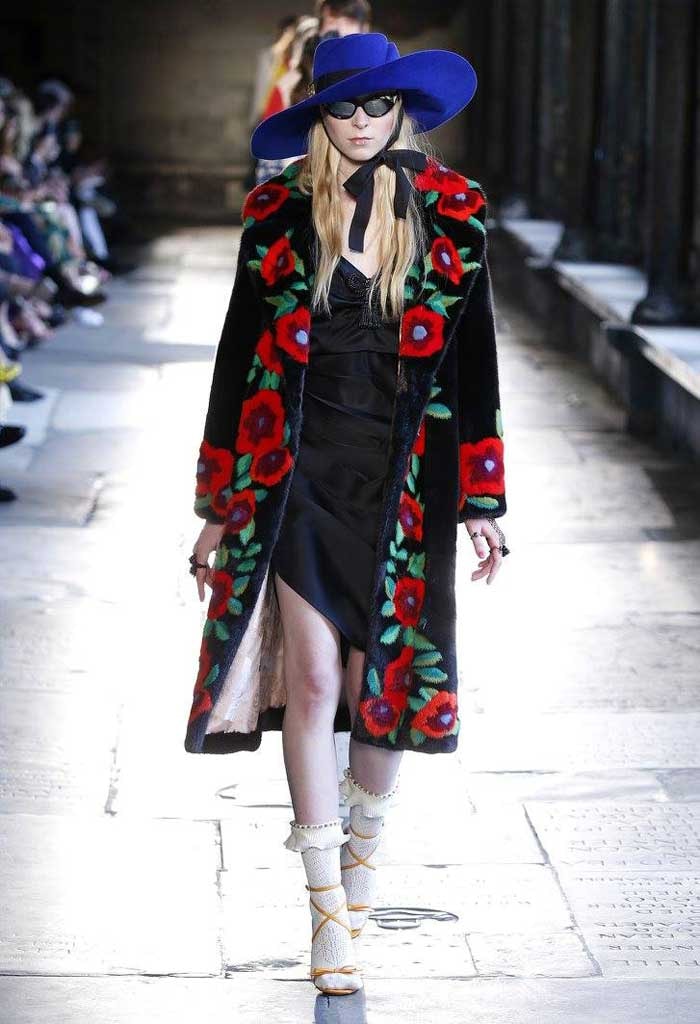 At the Vogue Festival in May Michele told Vogue editor-in-chief Alexandra Shulman "Fashion is not about product, it's about an amazing idea that you try to understand. It's about something that you fall in love with and you can't resist buying. I think the market is really ready for something different. Fashion is about clothes and colours - it's not serious; I'm not serious. I try to have fun always."
Image:Gucci Cruise 2017, Westminster Abbey, Gucci Facebook