For some women, finding the perfect shirt can be a challenge. There are so many fits out there, and getting that one that is just right for your body with a sophisticated silhouette can often be a lifetime project. Pamela Semmache and Julie Luyindula realized this is a problem for women, and thus they launched their own line of shirts called Rue Mercer.
The brand started in September 2015, and they are currently selling their second collection for spring/summer. The two women are no strangers to the world of fashion either.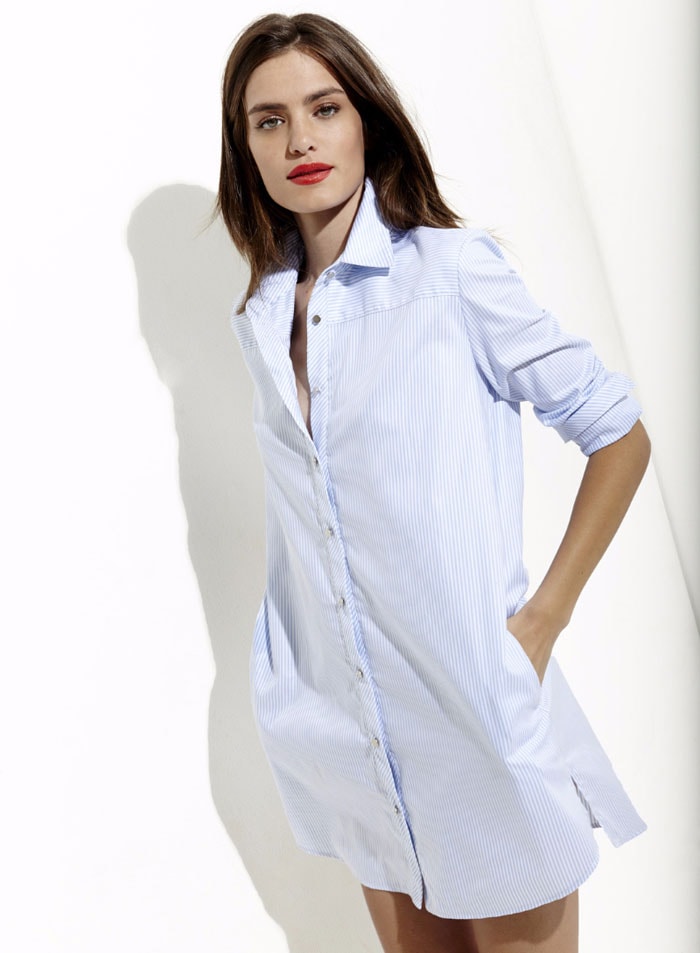 Semmache was a model for 15 years and walked the runway for top luxury brands like Dior and Christian Lacroix. Luyindula studied fashion design in Paris and interned at Hermes.
Despite their association with top fashion brands, they always had trouble finding the perfect blouse for themselves, which was part of the inspiration for their collection. They also looked to their French heritage, and took into strong consideration fine fabrics and tailoring. The look they were going for when creating their clothes was both casual and edgy, as they attempted to find the perfect balance between Paris and New York.
The silhouette they created for their clothes was tailored in the shoulders but loose in the bodice. The shirts are easy to dress up and dress down. For the moment being, Rue Mercer is actually strictly a shirt brand.
Rue Mercer seeks to create the perfect fitting women's blouse
"The goal for us is to do the most beautiful and perfect shirt," Semmache said. "When you have an obsession with something, it is best to work at one thing."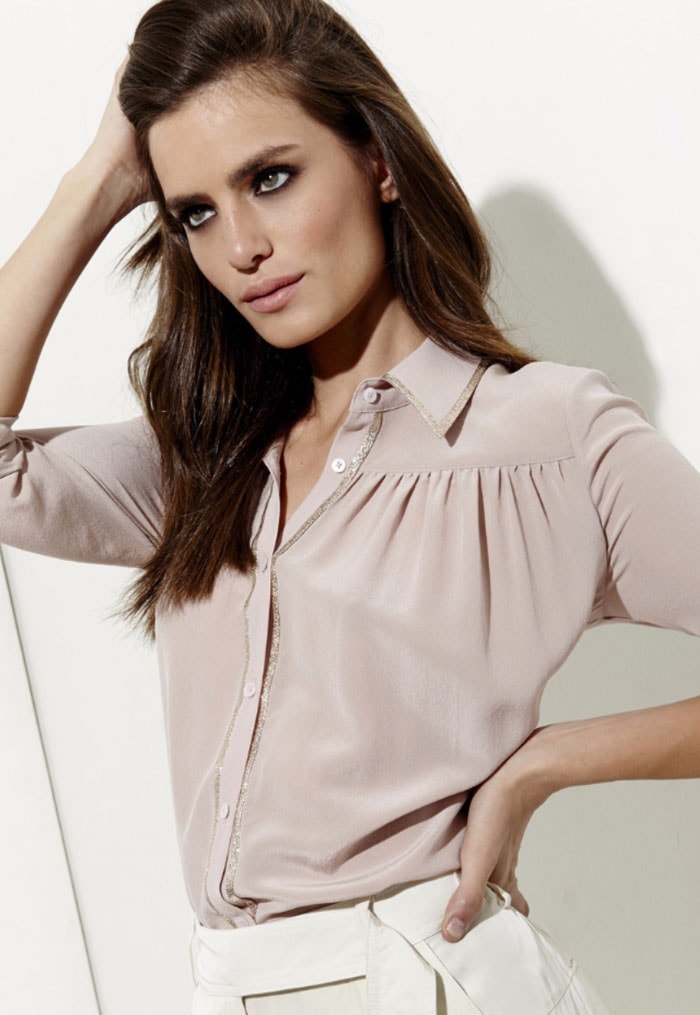 "Our PR concept is to be the go-to for button down blouses," Luyindula added.
In addition to their blouse offerings, they are also working on doing a shirt dress.
For those who want to get their hands on Rue Mercer's offerings, aside from their e-commerce site, Ruemercer.com, they can also be purchased at Flying Solo, a concept store in Mulberry Street in New York's Lolita neighborhood.
Flying Solo is a designer collective pop-up shop featuring up-and-coming high-end contemporary brands.
In addition to their e-commerce site and their spot at the Flying Solo collective, Rue Mercer is also in doors in France and Belgium. Their next step to grow their business is focusing on wholesale.
Their current customer base is more established women ooking for the kind of shirt she can either wear to the office or wear out to be casual. "She's the working girl who wants to look good," Semmache said.
Everything the brand does is made in New York, as that is a big part of their identity. Silks and cottons are some of their most commonly used materials.
Price points for the collection range from 110 dollars to 450 dollars.
For those women looking to put their spin on street style, Rue Mercer should be your next go to brand.
photos: courtesy of Rue Mercer