The beloved green muppet Kermit the Frog is the unlikely inspiration French label Sandro's latest campaign.
Kermit's face appears on the brand's latest pieces, including sweaters, scarves and bags. The full of green 30-piece collection was created expressly for mothers and daughters - aimed at women and five to ten-year-olds.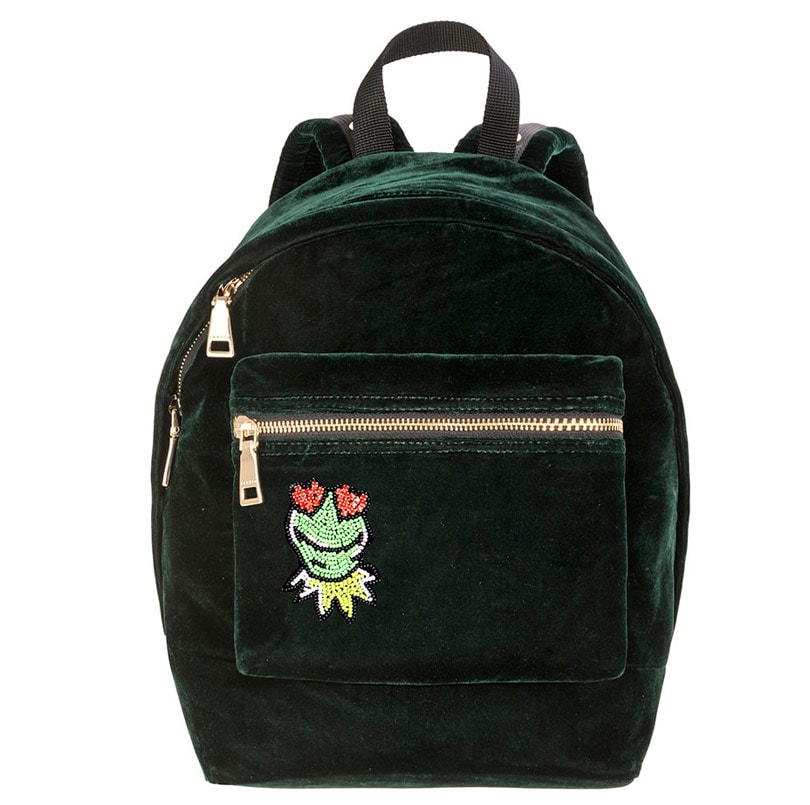 "As a frog who usually works naked, it's not every day I get to be part of a high fashion collection. I really enjoyed going to Paris and working with Evelyne and her team at Sandro, who not only created wonderfully fun fashion, but repeatedly saved me from becoming an appetizer at Cafe Cuisses de Grenouilles," a mock statement from Kermit, release by the brand, read.
The launch of the capsule will coincide with the opening of a Sandro pop-up store in South Coast Plaza, Costa Mesa, California on October 1.
"I've been a huge fan of Kermit and all of the Muppets for many years," The brand's founder Evelyne Chetrite noted in a press release. "I watched the show as a child on TV and now my children follow them on Instagram. We have different reference points, but we all love their spirit, joy and fun attitude."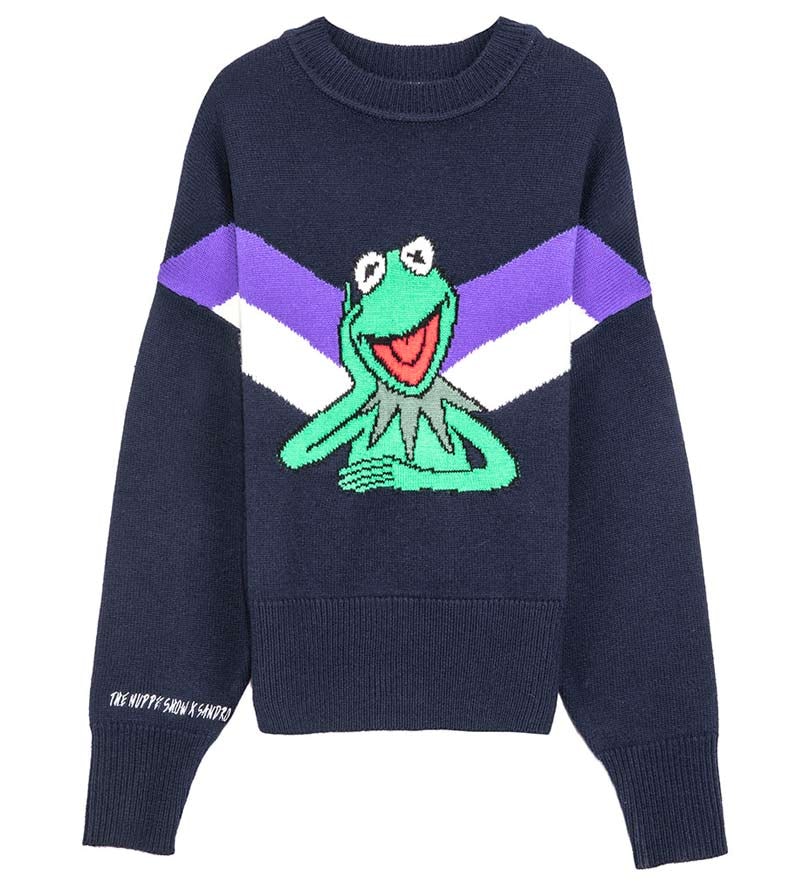 Describing the new items, she noted, "We embroidered, knitted or printed his images on pieces including knits, T-shirts and accessories mixed with Sandro's vintage-inspired and androgynous aesthetic."

Other notable items include the beaded backpack and fuzzy slippers.

Offerings range from 72 to 424 dollars and can be purchased via Sandro's website.

Photos courtesy of the brand.