Best known for its socks and underwear, Stand is entering a new product category: T-shirts. The American brand launched three T-shirt styles for men and women yesterday. They are available on Stance's website and retail locations across the United States.
"There isn't a piece of clothing that people have a stronger connection to than their favorite T-shirt, and we felt like there was a lot of opportunity to reimagine this particular canvas", said joey Jorgensen, Vice President of Design at Stance, in a statement.
Each T-shirt in Stance's debut line is made using a different fabric. The first style, priced at 30 US dollars, is made of Peruvian Tanguis Cotton. The second one, called Butter-Blend tee, uses organic Icelandic seaweed knit. The third one is made using the Japanese "loopwheel" knitting technique. Loopwheel machines can only produce up to 10 shirts a day, which explains why this is the most expensive style in Stance's line: it retails for 100 US dollars.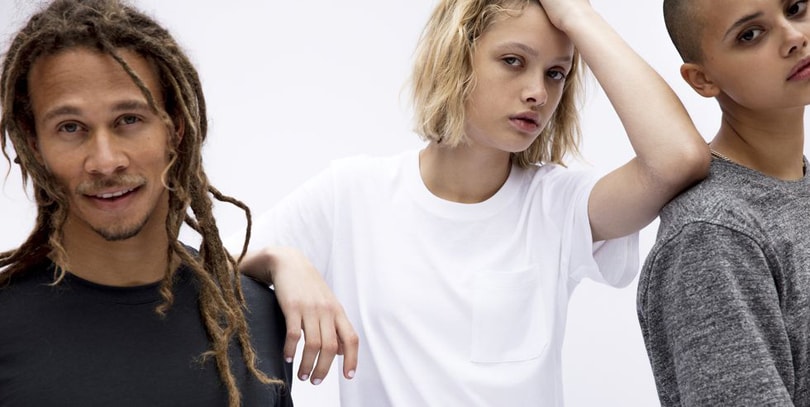 "We meticulously deconstructed every part of what makes a great t-shirt, and then worked from the fiber up to build a collection that perfectly knits together the two primary things that we are known for – superior construction and art", explained Jorgensen.
Photo: courtesy of Stance