Trendstop's catwalk team brings you the key collections that will be impacting the menswear market and our trend experts are ready to reveal the design directions emerging on the runways that will grow and develop into SS17 and beyond.
This week, FashionUnited Readers get an exclusive preview of three of the most influential London designers featured in our Top Collections Forecast. Astrid Andersen, Christopher Raeburn and Topman Design bring their unique visions and vibrant creativity to the contemporary menswear arena, fusing sport, street and utilitywear staples with tribal motifs, luxurious fabrications and space age tech. Directional detailing and a dose of retro nostalgia also offer exciting new propositions for the Men's SS17 season.
Astrid Andersen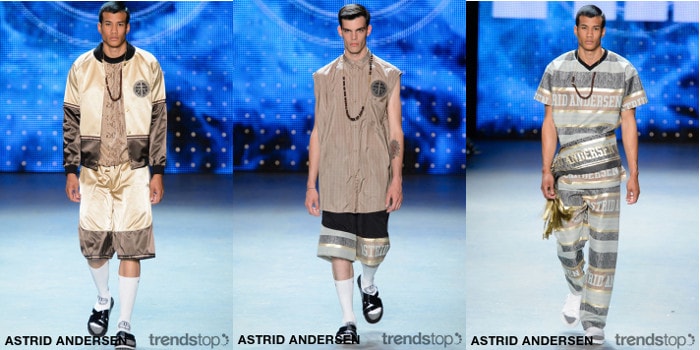 A color palette of matte bronze, champagne and old gold sets the tone for Andersen's SS17 collection, bringing a new sophistication to her signature streetwear. Python print, suede and lace give sporty bombers and track pants a luxurious sensibility with tribal motifs seen in tunic shapes and sashes.
Christopher Raeburn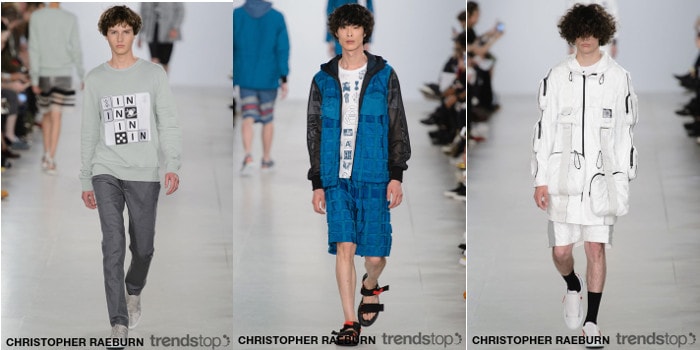 Christopher Raeburn takes us on a space odyssey, infusing practical utilitywear with sci-fi themes. High-tech fabrications come in a mix of lunar metallics and cargo neutrals with customizable lettering and detachable pouches providing a fresh and futuristic take on detailing.
Topman Design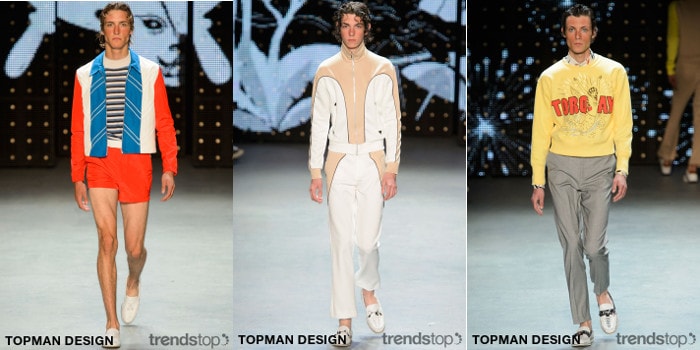 Topman's SS17 collection bridges high-end and high-street. Cheeky statement slogans, luxe athleisure and rockabilly references evoke the traditional British seaside resorts and youth cultures of yesteryear. Toweling, velvet and satin in ice-cream colors reinforce feelings of retro nostalgia.
Exclusive Offer
FashionUnited readers can get a get a taste of Trendstop's expertly curated reports with a free copy of the SS16 Men's Top Collections, featuring the most directional theme titles, downloadable imagery and collection highlights. Simply click here to receive your complimentary report.

Trendstop.com is one of the world's leading trend forecasting agencies for fashion and creative professionals, renowned for its insightful trend analysis and forecasts. Clients include H&M, Primark, Forever21, Zalando, Geox, Evisu, Hugo Boss, L'Oreal and MTV.
Images courtesy of Trendstop, left to right: Astrid Andersen, Christopher Raeburn and Topman Design all Spring Summer 2017.