After designing a bridal gown for a royal wedding, Stella McCartney has decided to launch a full collection of bridal. Meghan Markle debuted the British designer's first foray into bridal design in her second look at her wedding in May, and the simple yet stunning ivory silk crepe, high-necked and open-backed gown was well received by critics and spectators alike.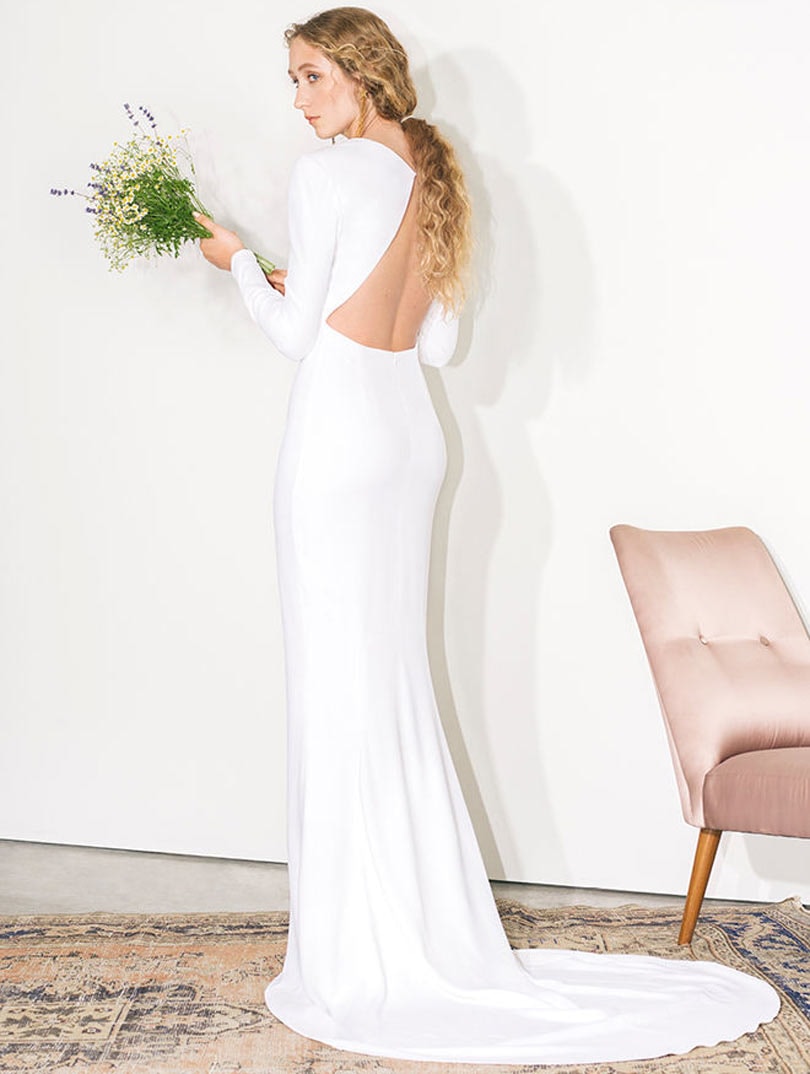 Stella McCartney has now unveiled her first bridal collection, which she calls "Made With Love." While the new Duchess of Sussex had provided a lot of widespread marketing hype to McCartney's bridal design, the McCartney wants it to be clear that her bridal collection is "not just for one type of bride." She told Vogue, "It was important to me to embody the core values of our house, so the collection has elements of sustainability as well. It truly reflects different ages, and I think so many different women come to us, so I really wanted to reflect that in the bridal offering. It is not just for one type of bride; it is truly made with love."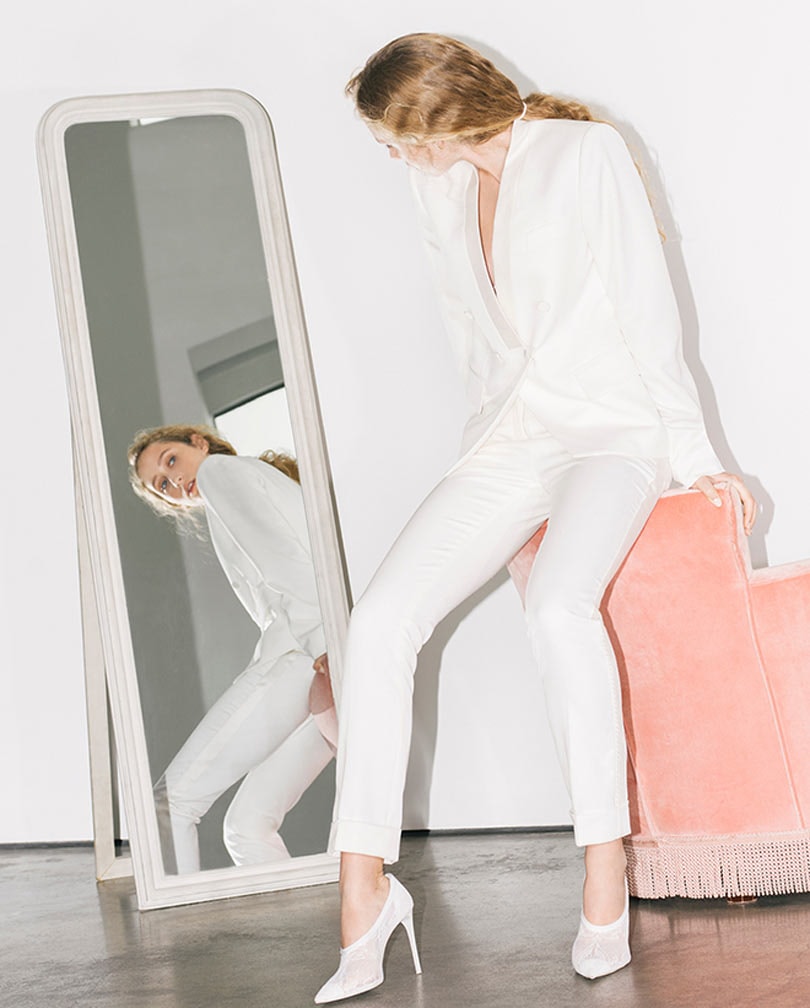 True to McCartney's sustainable motives, the pieces in "Made With Love" are mainly made from viscose, a traceable fabric sourced from certified forests in Sweden, along with lace and chiffon.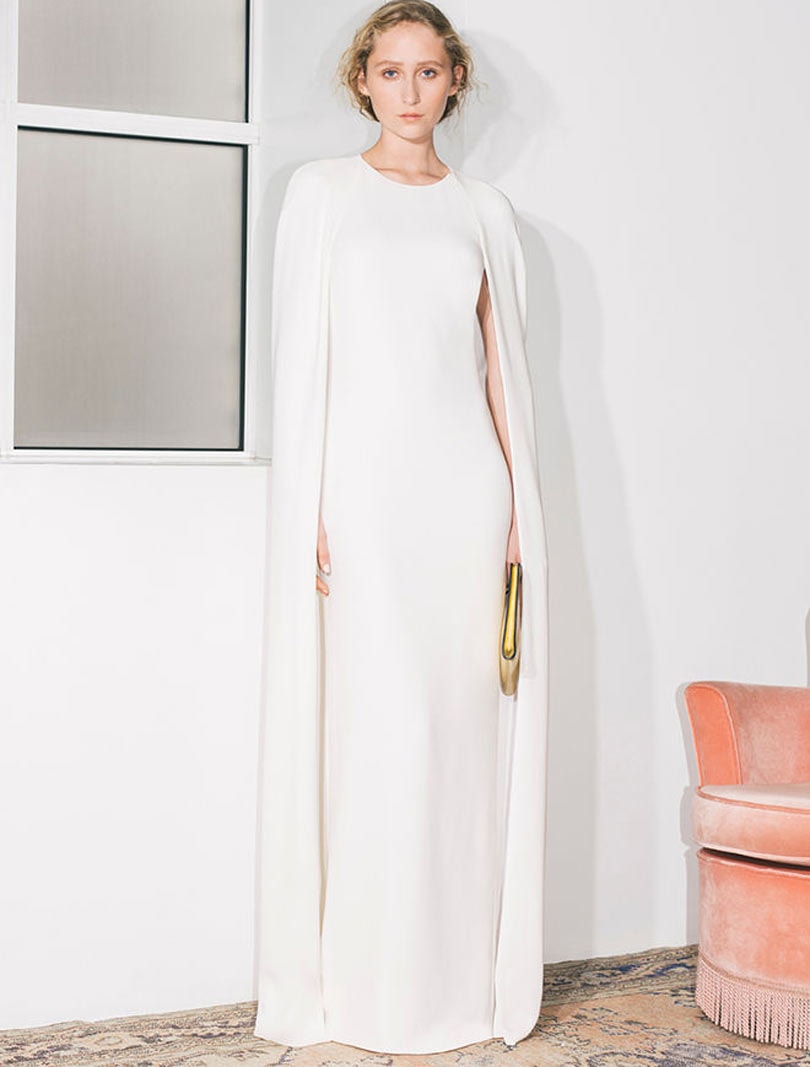 The collection is comprised of 17 pieces, including a feminine tuxedo, a jumpsuit, and gown options with both long sleeves and sleeveless designs. Each versatile style allows a level of personality for today's modern bride. And there's an added bonus for fans of Meghan Markle's wedding dress: McCartney's offering includes a style almost identical to Markle's dress.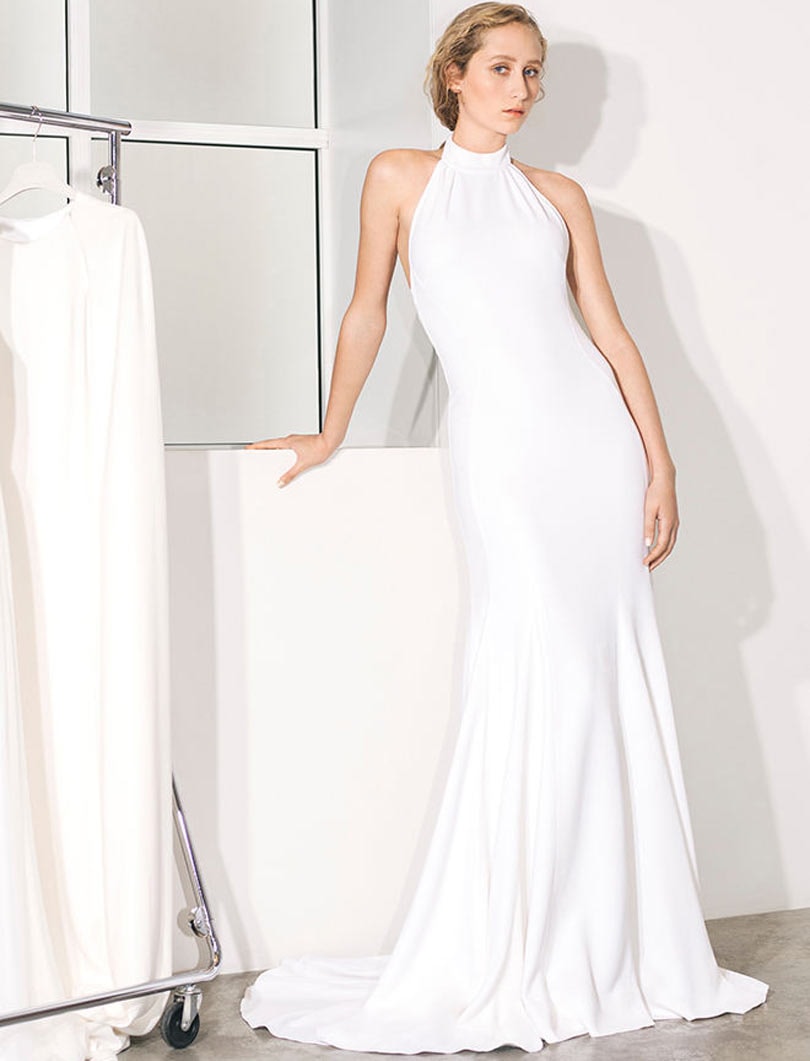 Photos: Stella McCartney website