This pop-up space is a unique store concept that features a refined convenience store-themed space, where merchandises are presented in refrigerators and on market racks.
Inspired by everyday convenience store products and aesthetics, The Conveni is a Japanese concept store created in 2018 by JUN Co., Ltd. The result is a collection of fashion and lifestyle products, packaged in a way that imitates grocery items stocked in convenience stores, a daily destination for Japanese shoppers.
The space is a 'store-in-store' experience - the pop-up convenience store is found within HBX's larger retail space, to give a unique shopping experience to visitors.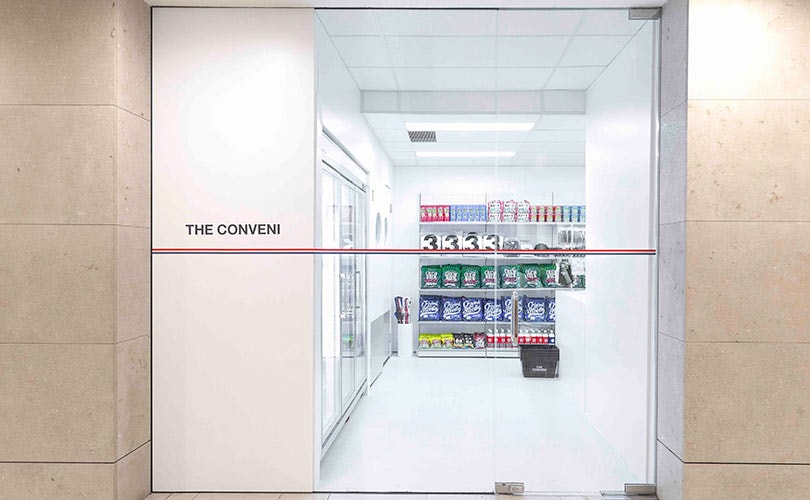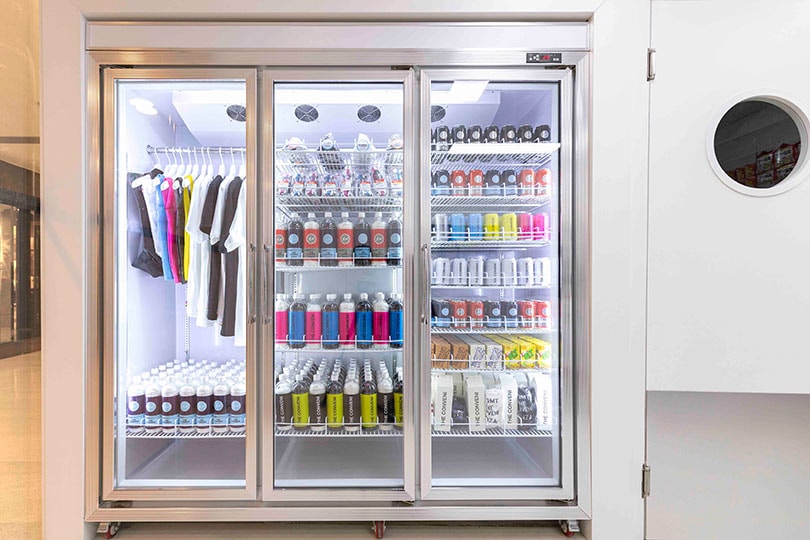 HBX is an online e-commerce platform that focuses on global youth culture, and features over 250 curated brands, offering products spanning apparel, footwear and tech goods. The brands are sourced from all over the world such as New York, Tokyo and Los Angeles.