It's finally here! The event that brings art, fashion and design together is approaching fast! In less than two weeks the Fashion & Design Festival will open it's doors. The Quartier des spectacles will be filled with different activities for the 16th edition on the festival!
In collaboration with the Casino of Montreal, our programming is rich and leaves nobody indifferent, therefore international speakers and fashion shows are awaited impatiently!
FASHION SHOWS
Fashion crazed fans will be fully satisfied with our free fashion shows. 16 high end shows will take place on the main stage , Passerelle Casino de Montréal. On this stage you will be able to find out what the new style is for autumn 2017! The biggest brands include: GUESS & Marciano, LE CH TEAU, Dynamite, La Vie en Rose, Antoine Laoun, Complexe Desjardins, Bestseller, Alton Gray, Centre Rockland, Ardène, Le Collège LaSalle of Montreal, Roxanne Nikki, le Cabinet Éphémère, Rob Chamaeleo, Waxman House and Reluxe Montréal, all these brands will be presenting their collection.
That's not all! FMD will be presenting 20 shows of emerging creators on the M.A.D scene in the Quartier des spectacles. You will be able to discover the colorful creations the graduate from l'École de mode du Cegep Marie-Victorin made!
4 INSPIRING SPEAKERS
Lise Watier & Jeanne Beker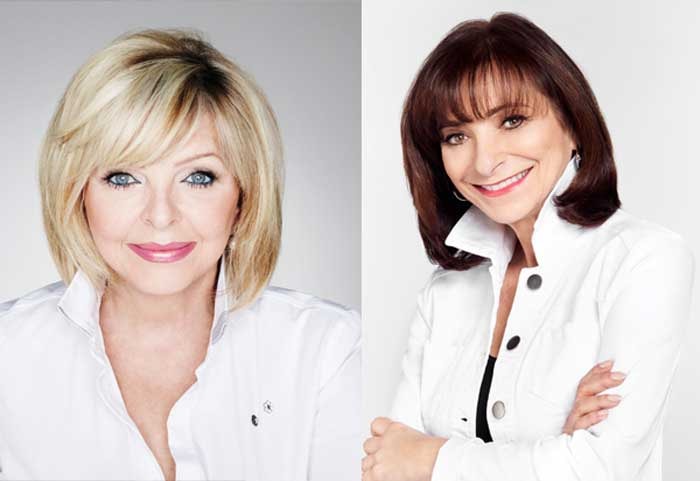 These two women were able to breakthrough the fashion and beauty industry with elegance: Lise Watier and Jeanne Beker! You don't want to miss this interaction between these two business women who will be giving good tips and telling stories about their experience!
August 17, 19h30-20h30
Musée d'art contemporain de Montréal
Buy your tickets : http://bit.ly/1U8yXMo
Max Abadian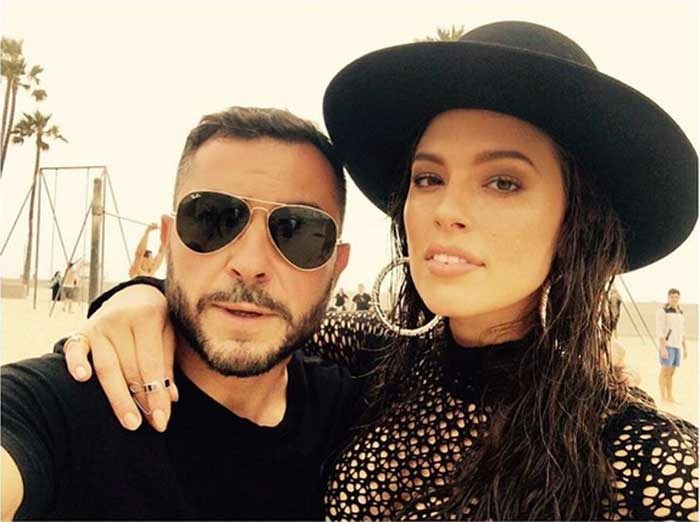 Photo: Max Abadian and Ashley Graham
This photographer is a celebrity favorite and did we mention he's from Montreal? A true honor to have him represent Quebec! Max Abadian is known worldwidely, and his pictures are published everywhere on earth! He shoots for well known magazines such as Vogue, Elle and Vanity Fair. Gigi Hadid, Cindy Crawford and Julianne Moore were some of the famous models he took picture of.
August 17, 18h-19h
Musée d'art contemporain de Montréal
Buy your tickets: http://bit.ly/1XX9Ker
Claude Cormier
Between urban design, public art and architecture Claude Cormier has his own style that is characterized by his non-traditional landscape architecture. Mission accomplished since you notice the iconic landscape of big cities like Montreal, Toronto, Miami, Shanghai and plenty of other cities in the world! You will discover that a lot of their authenticity comes from his unique work filled with passion.
August 18, 10-11am
Never Apart
Buy your tickets: http://bit.ly/1Op5MHY
Don't forget to go check out our Facebook and Instagram page @festivalmodedesign and our Twitter page and Snapchat @festmodedesign ! For more information on the event you can visit our official website: http://2016.festivalmodedesign.com/fr . To purchase your passeport for the week you can go to this website: http://bit.ly/24M4TLA . See you soon!
PHOTO CREDITS:
Marc Cramer, Les Boules Roses, Instagram de Max Abadian
AUTEUR:
Alexe René
TRADUCTION:
Florence Gagliardi- Desrosiers