Gucci has become a touchy subject in some fashion circles. Despite winning the CFDA international designer of the year award in 2016, and revitalizing the 96-year-old house's image and profits in just two years, providing red carpet gowns for the current crop of starlets, making him Kering's power player in a volatile luxury market, Alessandro Michele elicits joy and derision in equal measure among designers I know working in the industry. As plenty has been written reflecting the joy (Suzy Menkes called him "manna from heaven"), I thought I'd look into the reasons behind the latter: why some fashion professionals are viewing his high-priced higgledy-piggledy cut-and-paste collections with less respect than they do a H&M sale rack.
Easy Riser
The implication seems to be that it's all just too easy. Naysayers consider Michele's design process an unedited vintage grabfest entirely dependent on wacky styling rather than the more intellectually demanding discipline of design. Is this one of those situations, I wonder, where you find yourself viewing a lauded piece in an exhibition, say, a Basquiat, and someone turns to you to remark "I could do that with my eyes closed if I thought someone would pay me"? I imagine these aforementioned fashion professionals now neck rolling, and spitting out their tea, squealing, "Alessandro Michele is NO Michel Basquiat." And indeed they may be right.
It's Gay Pride Sunday here in the city and as I watch the exuberantly tinseled and beribboned parade floats pass, many of the colorful outfits painstakingly assembled in cramped apartments across the five boroughs, I can't help thinking many of them look "Guccified." To say that Gucci's appeal falls somewhere on the spectrum between a Basquiat and a Gay Pride float is about as accurate as I can get. Here's why it's so complicated.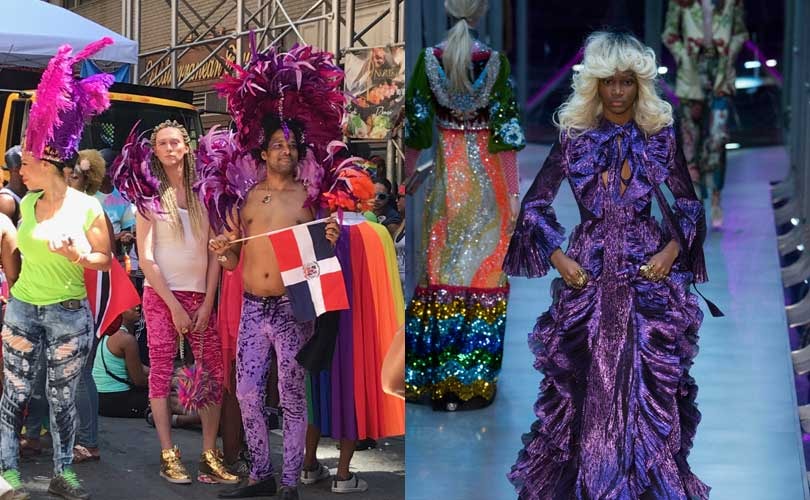 Amid Accusations
Just this week, Gucci was hit with accusations of plagiarism by two different companies, Stuart Smythe and Stay Bold, for what they claim are Gucci's blatant rip-offs of their graphic artwork for the Italian luxury label's Cruise 2018 collection. You may remember the explosion of outrage in early June, especially among the African American community, attached to this same show over Michele's apparent purloining of ideas from the archives of Harlem cult figure, Dapper Dan. It seems that Gucci did not initially credit the highly respected American until after receiving criticism, then released a statement, saying, "Gucci is interested in a collaboration with Daniel Day that would celebrate the influences his creations had on fashion and the hip-hop culture in the 80s." It was a day late and a dollar short for many, and the accusations of copying continue to reverberate.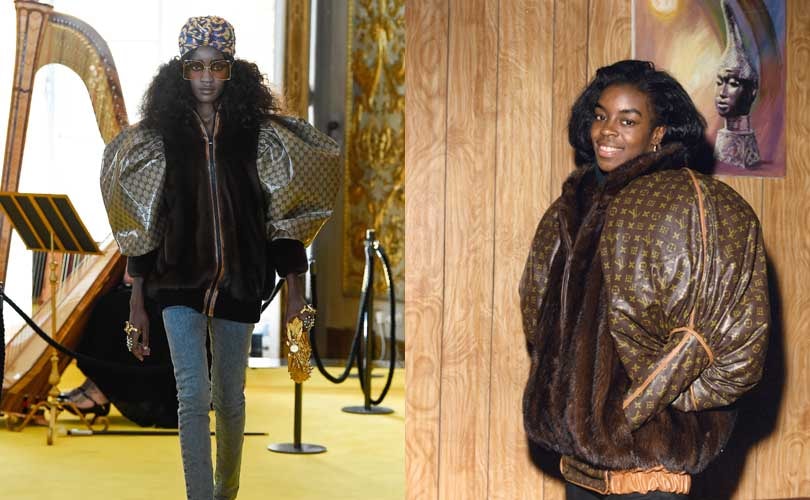 Insta-greedy
There is a hacker element to Michele's approach that breeds suspicion. He breaks into the established systems and disrupts codes, melding centuries and decades together, logos and street art, art movements and aristocratic longhaired eyebrowless boys into one pan-seasonal mesmerizing collage. Each look is successful as an Instagram post, whereas each collection does not necessarily work as an album. The 'instainspo' no-filter boastfulness of his approach ("I collect everything!" he told Vogue. "My life is a storage!") translates into collections which resemble the cover of Sgt Pepper's Lonely Hearts Club Band complete with heavy mustaches. His sheer quantity of references contribute to baroque runway spectacles that run to 120 exits. Who has time for for paring back when you want all the feels?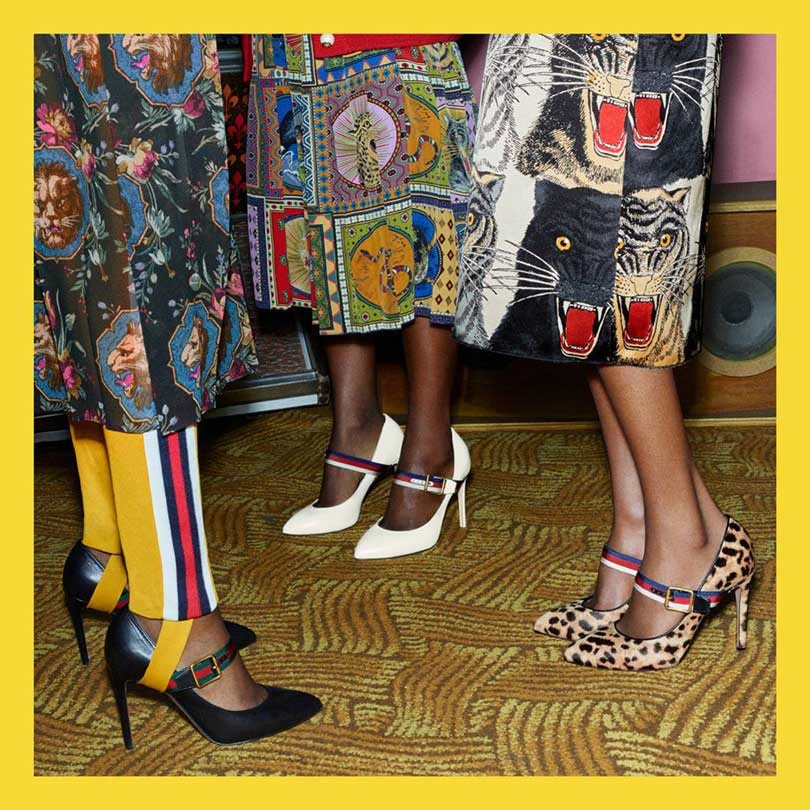 But familiarity breeds contempt. The shock of the new has become the aftershock tremors of the old, as, not only have we seen many of the clothes before on the runways of Moschino, Sonia Rykiel, and Dolce Gabbana, among others, as well as the flea markets of Clignancourt and Portobello, but if it turns out that the luxury house is shamelessly exploiting small independent designers who struggle for anything like the prominence Michele has, the tide of public opinion will turn further.
Carpe Diem
Gucci's Fall 2017 show invite was printed with the question "What are we going to do with all this future?" It's almost as if even Michele knows that what he's doing is more smoke and mirrors than the mysterious sorcery the critics have been leading us to believe, and that it will have a shelf life. His legacy might just be that he assembled a series of pretty images which interrupted our scrolling for a time and made us press Like, but which fell prey to the mysterious algorithms of the fashion industry, eventually disappearing from our feed.
But until then, pile it all on like it's going out of fashion.
By contributing guest editor Jackie Mallon, who is on the teaching faculty of several NYC fashion programmes and is the author of Silk for the Feed Dogs, a novel set in the international fashion industry.
Images: Gucci Facebook, DapperDanOfHarlem.com; runway images: CatwalkPictures.com; Gay Pride photo: by Jackie Mallon.