As consumers become more aware of fashion's impact on the environment, they've also become eager to learn about their own habits—particularly towards consumption. As a result, the topic of sustainability—whether it involves an ethical supply chain, responsible packaging, or other sorts of actions for the cause—has become a popular topic among companies as they continue to move forward. However, sustainable practices on the industry side are only part of the equation—which is why online resale company ThredUp has created the Fashion Footprint Calculator.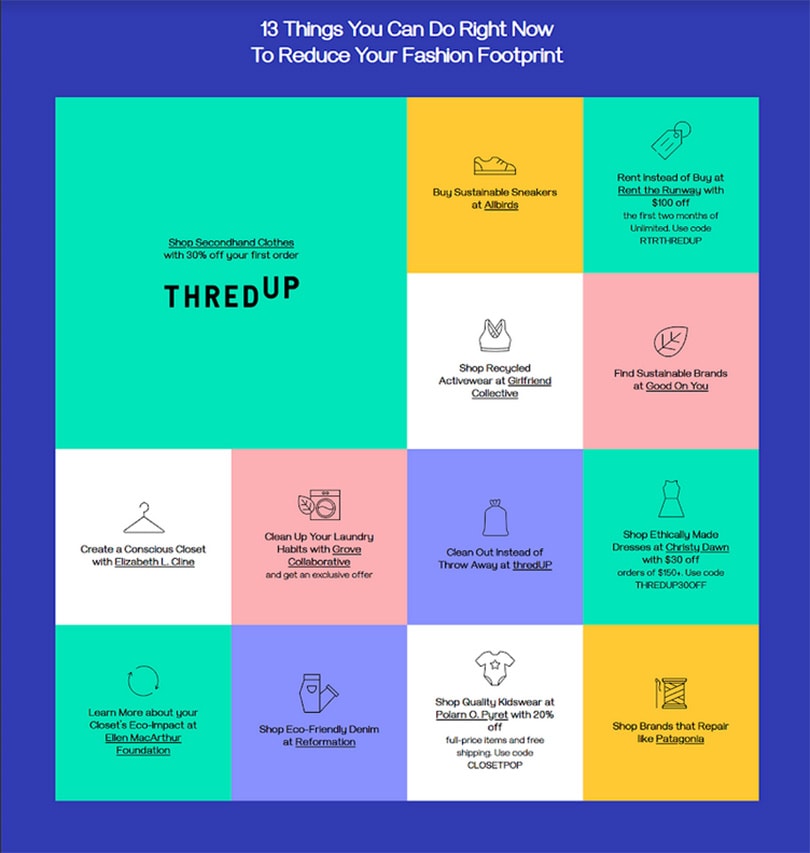 "Consumers are becoming increasingly aware of the impact of fashion on the environment, but there are still so many gray areas. We are excited to launch ThredUp's Fashion Footprint Calculator to help shoppers realize that their fashion choices matter," ThredUp spokesperson Sam Blumenthal told FashionUnited in an email. "We hope that understanding their fashion footprint will help consumers make smarter choices that are better for the planet. For all those resolving to shop more sustainably in 2020, we are proud to deliver a tool to make that an easy resolution to keep."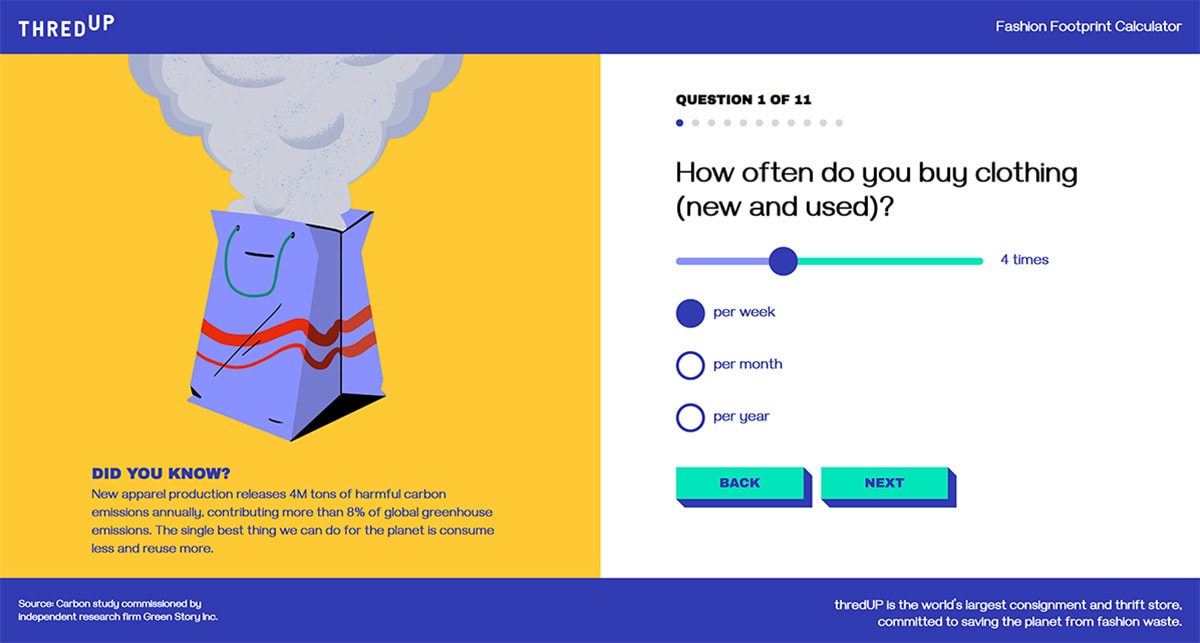 The Fashion Footprint Calculator, which launched on Jan. 15, is ThredUp's tool that allows customers to know and understand how their fashion habits are impacting the environment. Customers can answer questions about the way they shop, do laundry and purchase clothing to calculate the amount of carbon their habits generate on a yearly basis.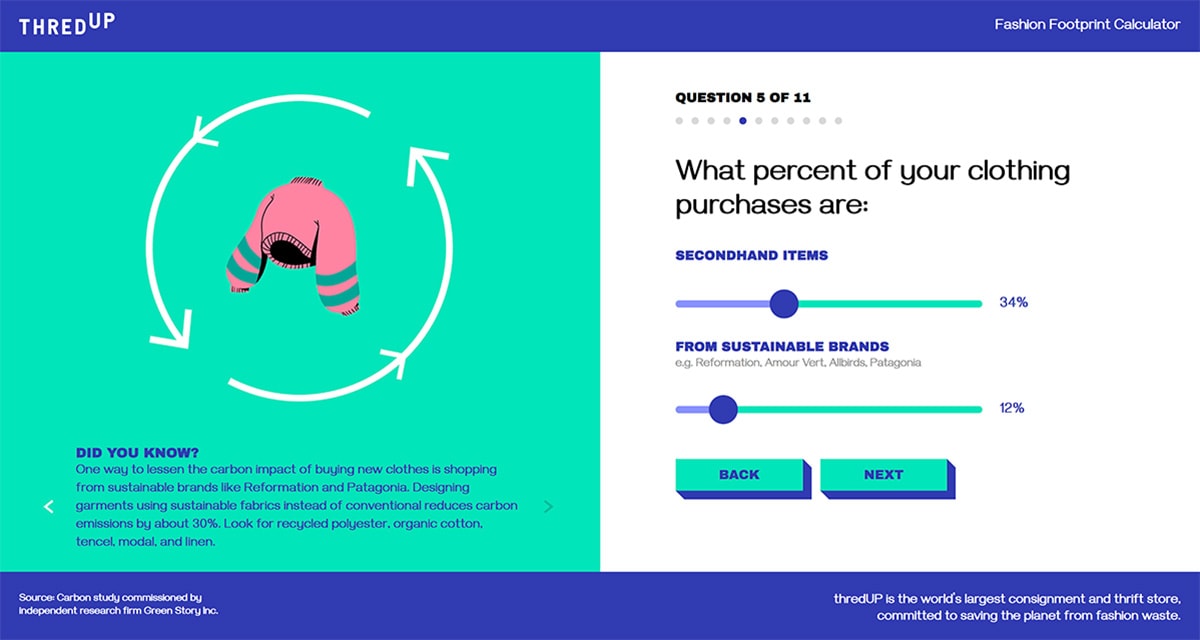 "While it's universally known that fashion pollution is a problem, we were surprised to find that most consumers don't think their individual clothing choices matter," Erin Wallace, ThredUp's vice president of integrated marketing, said in an announcement from the brand. "The reality is, to change course, both brands and consumers need to take action and make positive changes."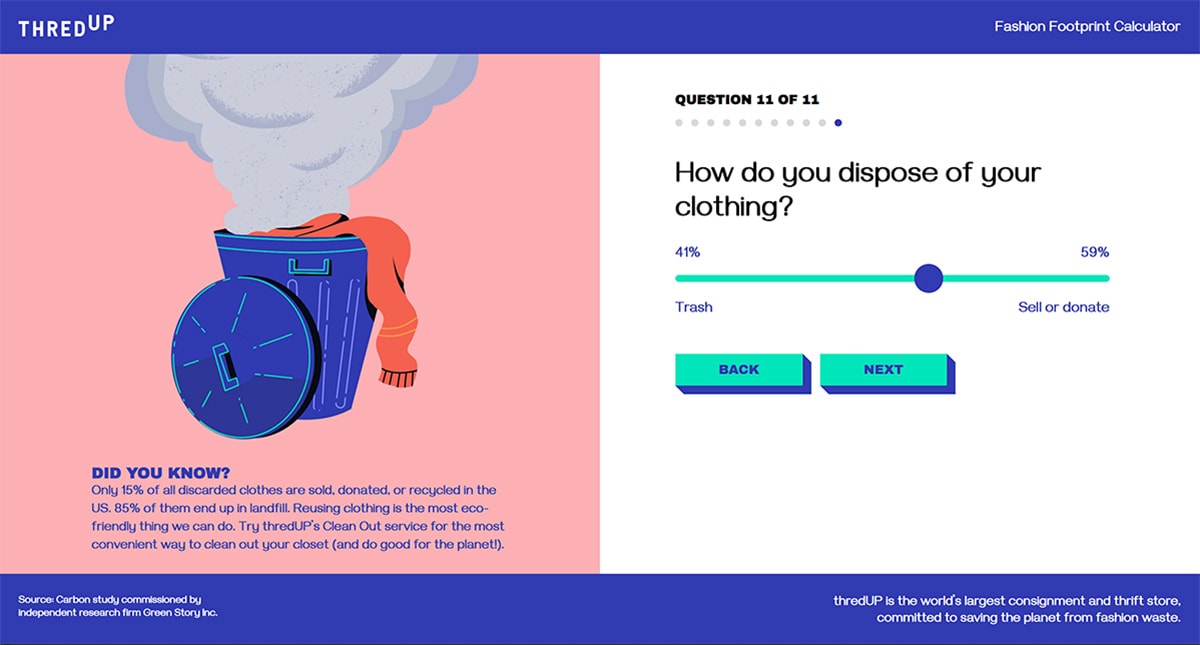 With the help of this new initiative, ThredUp aims to educate its consumers and empower them to reduce their environmental impact through the world of fashion. As a way to encourage its audience to take steps towards a more sustainable future, the company has also partnered with environmentally friendly brands like Rent the Runway and Grove Collaborative to offer discounts for their products after participating in the Fashion Footprint Calculator.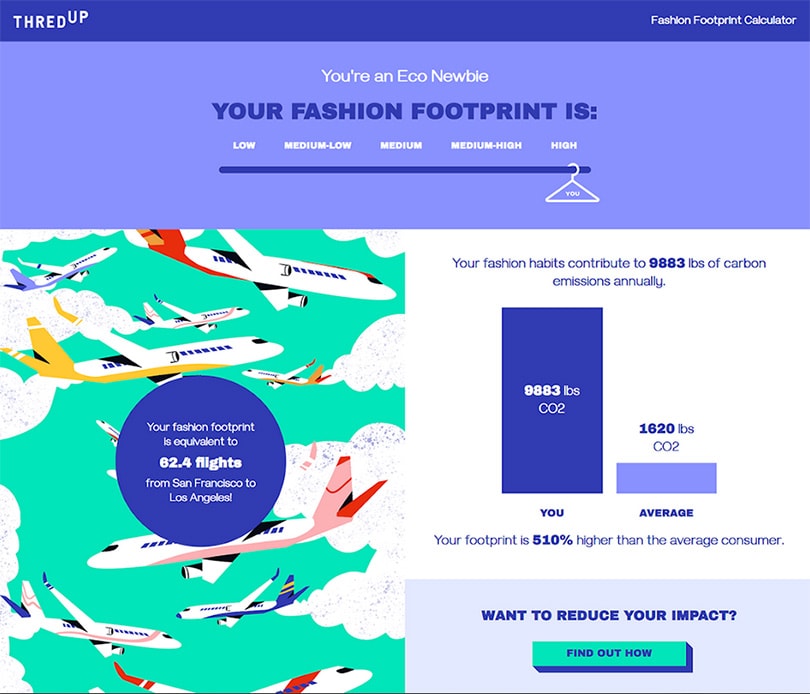 ThredUp's Fashion Footprint Calculator can be found on its website, where shoppers can fill out the survey to determine their impact.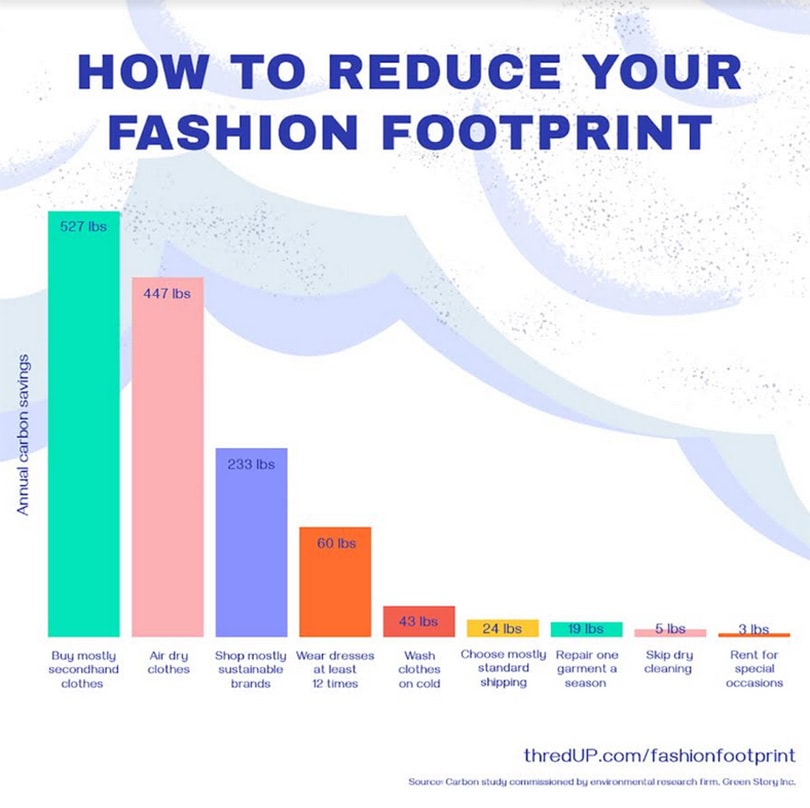 Images: Courtesy of ThredUp