Tommy Hilfiger's decision to unveil his spring collection in Los Angeles instead of New York wasn't the only difference about his show this year.
Among the Americana-inspired designs on the boardwalk at Venice Beach on Wednesday, all the models wore one item in common: white bandanas around their wrists, which they highlighted raising their arms together during their final turns.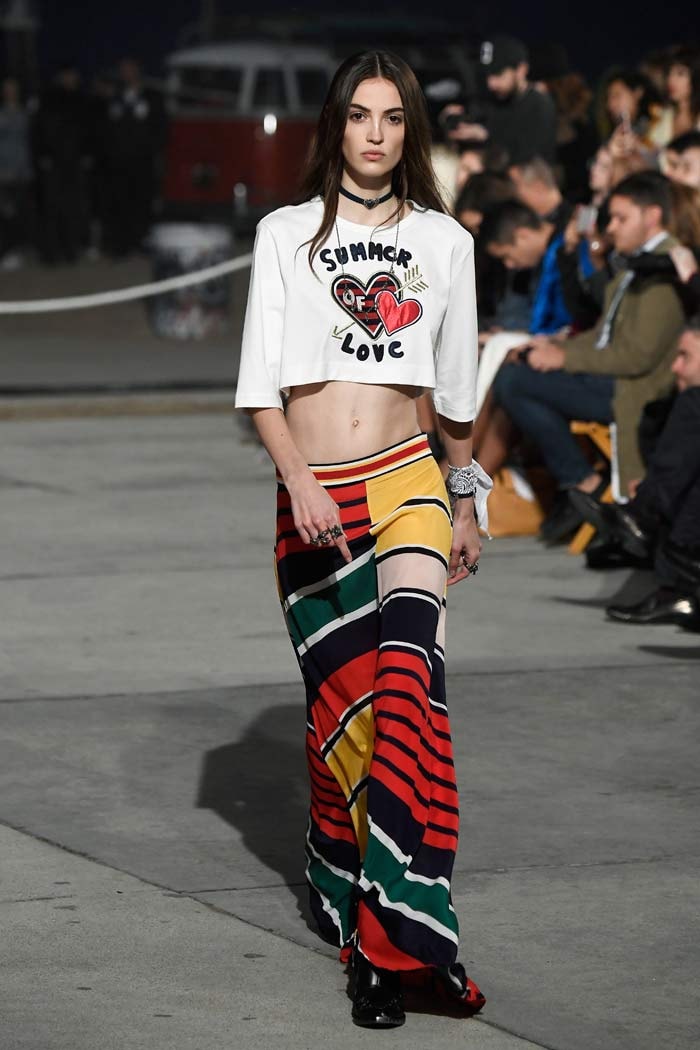 A symbol of unity in a divisive new era of US politics, it was part of an initiative by the Business Of Fashion website, which is calling on the global fashion community to "join the #TiedTogether movement and make a clear statement in support of solidarity, human unity and inclusiveness".
"Wear a white bandana as a sign to the world that you believe in the common bonds of humankind -- regardless of race, sexuality, gender or religion," the website's publisher Imran Amed wrote Wednesday.
Hilfiger designed the Tommy X Gigi collection in collaboration with supermodel Gigi Hadid, who opened the show in front of a crowd of more than 3,000 fashionistas.
The collection included tee-shirts in striking colors and geometric prints, and skirts and pants that were very short or long and tight. "We were inspired by California -- the youthful attitude, the laidback lifestyle, and the spirit of festivals where music and style collide with our own pop culture heritage," Hilfiger said in a statement.
"Our take is a greatest hits of Americana with lots of denim, nods to western culture and patches to make things personal." (AFP)
Photo: Catwalkpictures