For the past several seasons, Men's Fashion Weeks have been dominated by either one of two things, incredibly well tailored garments or relaxed fitting athleisure wear. Yesterday, as Paris Men's Fashion week kicked off, a new trend has been sparked in the world of men's wear: the unfitted, oversized garments.
Balenciaga was one of the first shows of the day, and the look that opened the show was an homage to Cristobal Balenciaga in every sense of the word, because it was one of his original designs. Balenciaga creative director Demna Gvasalia went through the fashion house's archives and found the design for a coat that Balenciaga never finished. Gvasalia took it upon himself to finish the founder's great work, and this resulted in a large, unfitted coat that not only came to symbolize what was to come for Balenciaga's men's wear line, but what would be seen on the catwalks for numerous men's brands to follow.
In addition to the coat, Gvasalia also sent oversized trousers cinched with belts down the runway, and this season, in addition to the oversized fits, the designer was also all about the shoulder pads. Some garments had shoulder pads so large you would think that inspiration was taken from American football uniforms.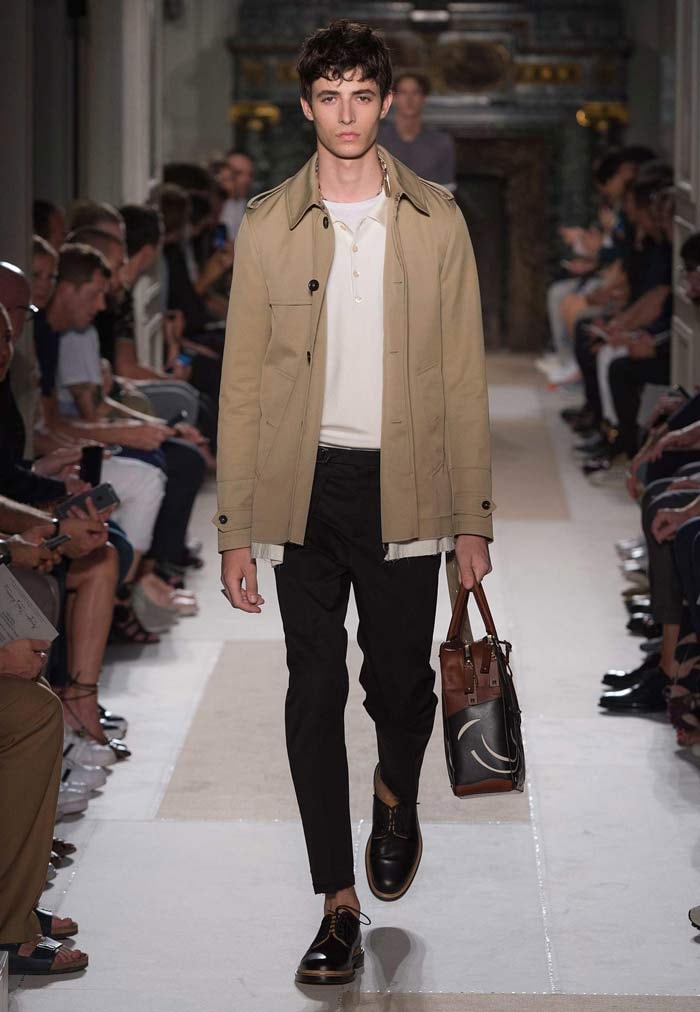 The oversized look is in this season at Paris Men's Fashion Week
There were a few garments that were a contrast to the oversized theme, with certain garments fitted so tight that they gave a whole new meaning to the term shrunken fit. For his first men's collection, Gvasalia proved he has an eye for both women's wear and men's wear after the rave reviews of his women's wear line in March.
Christophe Lemaire, designer of his namesake label Lemaire, has always been a master of the oversized, minimalistic aesthetic, and this season was no different. For spring/summer 2017, the brand's collection included cotton parkas that came to mid-thigh, track pants belted at the waist and ankle, and large pockets. While the designer keeps a lot of things very minimalist, when it comes to details like silhouettes and pockets, he keeps things larger than life.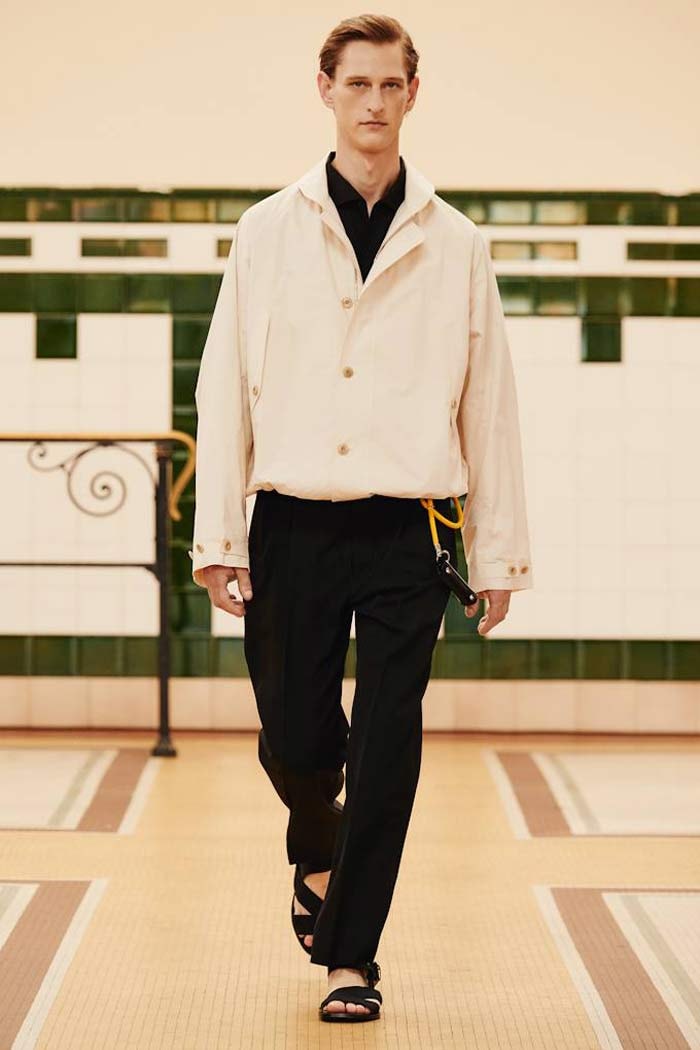 The brand who surprisingly followed the oversized trend was Valentino. The Italian luxury label usually prides itself on fine Italian tailoring, but this season they went for the deconstructed, non-fitted look. The signature motif of this collection though was the concept of leaving garments looking unfinished. The brand could be onto something with this "not quite done" idea.
The collection was inspired by the Metropolitan Museum of Art's "Unfinished: Thoughts Left Visible" exhibit. For the collections, pins were left visible on the welts of shoes, yarn was left trailing at hems, and necklines were left collarless.
The freedom of of the body to move unrestricted in clothes was notable for all these designers. No longer are men restricted to such finely tailored clothing as Valentino, Balenciaga, and Lemaire have demonstrated. We're in an era of post-modern luxury, where high-fashion doesn't mean tailoring yourself to old fashioned tastes.
photos via Balenciaga PR, Valentino website, and Lemaire Facebook
FashionUnited will focus on the menswear catwalk season during the month of June, by featuring exclusive and in-depth coverage on Men's Fashion Weeks. More on Pitti:
Pitti Uomo 90th edition: 10 memorable moments
. For all reads, click
here
.