Known for its empowering and engaging campaigns, Vans launched "Girls Skate India" this past weekend as a new way to reach its audience on a global scale. The campaign launched with This Is Off The Wall, which is the brand's way of empowerment through diverse stories.
"We wanted to tell stories about the communities that grow around creative endeavors, whether it's skateboarding, art, or music, these activities connect people with one another," Jamie Reilly, Vans Vice President of Global Creative, said in a statement. "Vans has been engaging with creatives around the world for more than 50 years. Whether it's making the first shoes for skateboarders, building skateparks, hosting concerts, or putting on art shows, we love how creativity brings individuals together where they can learn from and inspire each other."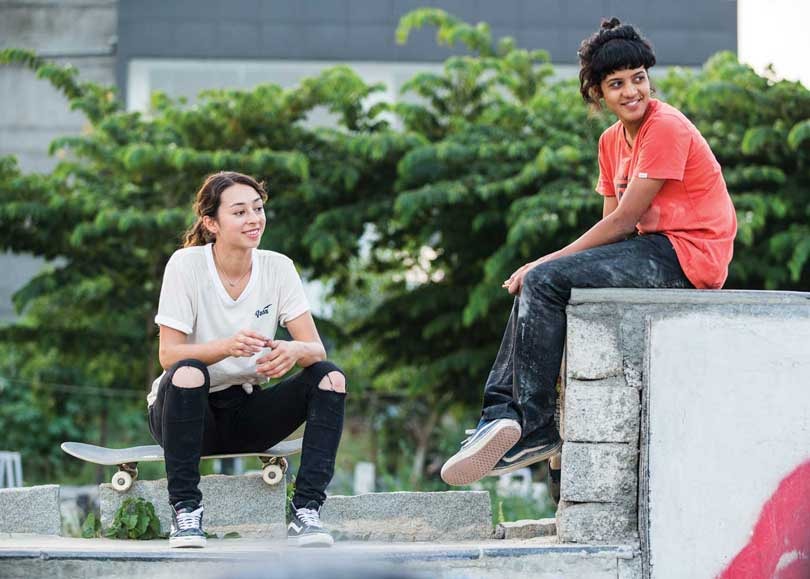 As the first installment, "Girls Skate India" shows an emotional narrative telling the story of female skateboarders through D.I.Y. spot building and skateboarding. As these activities are not seen as common for girls, Vans took a closer look at the community in India to help inspiring young girls and women in their passion to skate. The installment featured Vans athletes Lizzie Armanto and Atita Verghese. The video shows a way that skating can be seen as empowering and motivational for the skate community, especially for young girls.
Vans focuses on local communities to help female skateboarding progression
As part of "Girls Skate India," Vans is mobilizing around the world to teach women and girls how to skateboard through a series of skate clinics. The clinics start on International Women's Day, March 8. Vans will host over 100 skateboarding clinics in various cities including Brooklyn, Chicago, London, St. Petersburg, Shanghai, Bangalore, São Paulo, and Mexico City, according to a statement sent out via email by the company. The clinics will help to invite women to learn something new alongside their peers in order to help the movement of women skateboarding.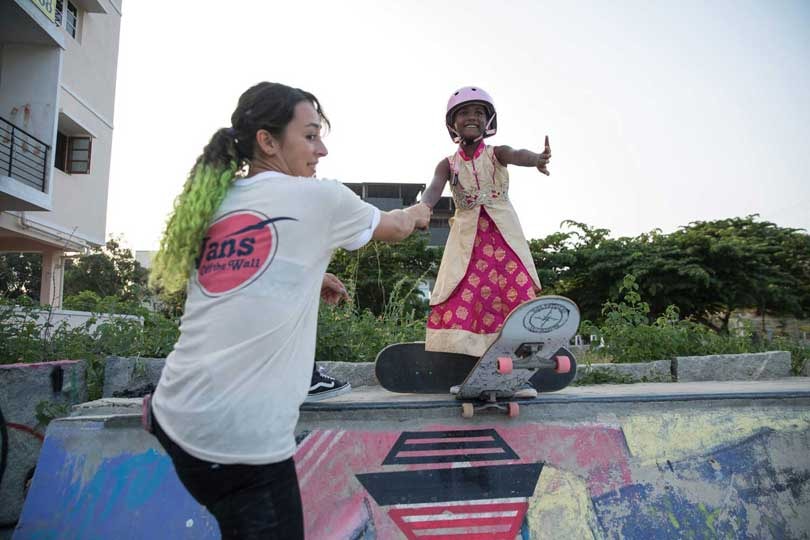 "Vans is skateboarding, and we are committed to ensuring that anyone, anywhere has the opportunity to discover this unique form of creative expression," April Vitkus, Senior Director of Vans Global Brand Marketing, said in a company statement. "We are hopeful that shining a light on skateboarding to girls and women will showcase how empowering it can be."
Photos: Vans