In New York City at this time of year, this boot, know as the Original Hunting boot, the Duck boot or the Bean boot, is seen on nearly every square inch of sidewalk. Its recognizable two tone color scheme and ridged toe in the shape of a duck's bill is as ubiquitous as the Canada Goose tab on upper arms. Waiting lists are common and stores often run out of stock adding to their desirability.
New York winters can be messy, the grey slush that was a delightfully crisp blanket of snow a few days earlier now festering at the sides of roads waiting for you as you to step off the sidewalk. But stylish New Yorkers consider themselves nothing if not prepared. The L.L. Bean boot has got it all covered, style, function, but also a third elusive quality: It imbues these committed city dwellers with the belief that they could just shoot off for an afternoon of white water rafting or sit by a lake fly fishing when really they'll be catching up with some emails in the morning and then meeting friends for brunch in the West Village.
At one with nature since 1912
The L.L. Bean website of the Maine-based family-owned company founded in 1912 celebrates "the adventure of a life lived outdoors, the promise of a fair deal, and the guarantee that everything we make is designed to last." It also states "We believe nature has all the answers." A "bootmobile" tours the country running on biodiesel that gives great "smiles per gallon." The brand evokes satisfying imagery of the great American road trip, the optimism of wide open horizons, and swirls with the stamp of patriotism, entrepreneurship and resourcefulness.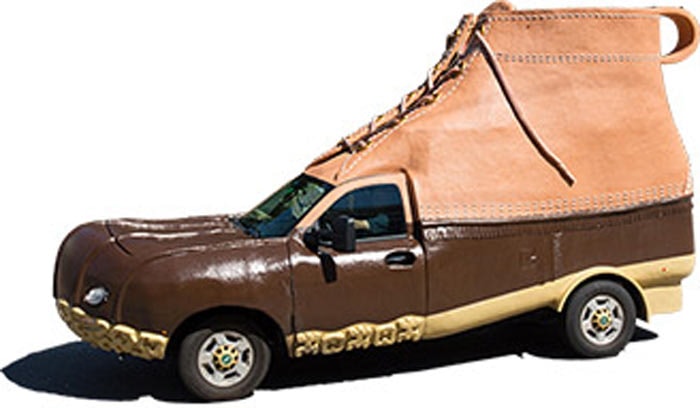 The city of New York, a Clinton stronghold during the last election which proudly identifies as a "blue bubble" rang with reports this week that L.L. Bean had allegedly contributed $60,000 to a Trump superpac during the election campaign. It was incidentally a tweet from Donald Trump thanking Linda Bean of L..L Bean for her support that called nationwide attention to the transaction followed by his professionally unethical encouragement of his followers to "Buy LL Bean." The sound of rubber soles skidding to a stop citywide was deafening. A legion of confident stargazing careerists had been reduced to hunched shoe gazers.
No political agenda
L.L. Bean released a statement expressing their disappointment to learn that the online activist website Grab Your Wallet which lists all companies associated with Trump and encourages its readers to boycott them had added LL Bean to their list. L.L. Bean's executive chairman, Shawn Gorman, highlighted the company's lack of political agenda, its history of fair employment practices and charitable donations, its quality craftsmanship and dedication to customer service and went on to say, "We fully acknowledge and respect that some may disagree with the political views of a single member of our 10-person board of directors. Like most large families, the more than 50 family member-owners of the business hold views and embrace causes across the political spectrum."
On Friday they posted on Facebook a universally pleasing image of the iconic boot alongside a puppy with the caption "A cute pair." Underneath are comments ranging from "You've just gained a new customer here. Thank you, Linda" to simply "Boycotted. Done."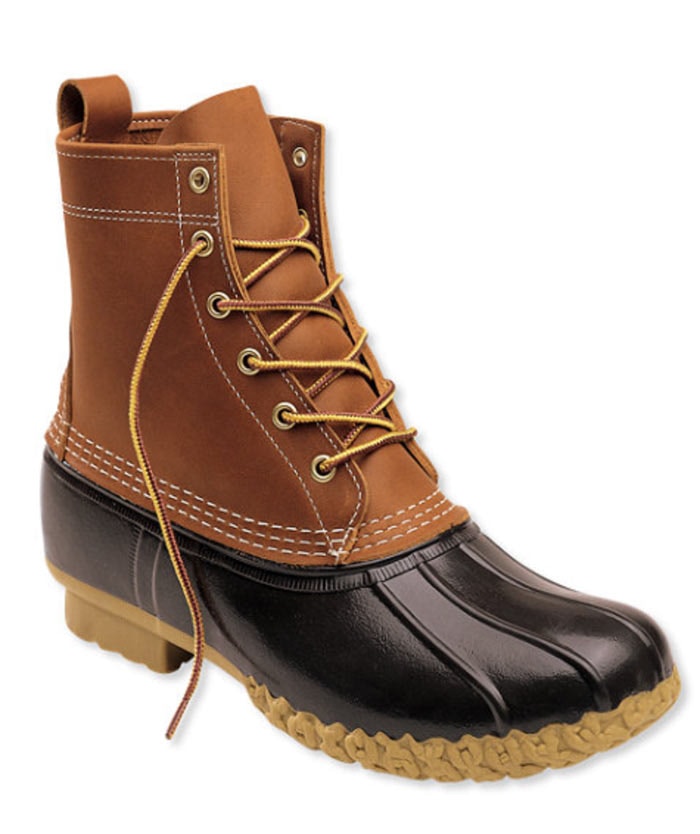 Linda Bean subsequently addressed the boycott during a TV interview, explaining that the money was from her own personal funds, and called it "an attack on free enterprise" and "bullying. They want to control how we spend our money, what we buy, where we buy it. That's wrong, it's un-American."
But In a city like New York which tends to vote almost unanimously one way, will Gorman's response hold water?
Duck Boot's Mixed Message
In general New Yorkers tend to dress in a chic impenetrable uniform that communicates their professional desire to be taken seriously, allowing them to stand out where it matters––in the workplace––and not with clashing colors and prints. Practicality and polish are priority and the corporate nature of much of the city's industries contributes to this responsibility to fit in. Individuality is expressed stealthily, coming from the labels you choose and the codes attached to your clothes; what you project with your appearance demonstrates your alliances, your aspirations, and builds your sense of belonging.
New York City is the "liberal elite" writ large in that 80 percent of the city voted Democrat in the last three elections and the cost of living in this city qualifies it as a habitat for the elite.
Now that these boots have become politically loaded, do they match the message image-conscious New Yorkers want to convey? Does the iconic Duck boot now lean too conservative for these committed liberals? Will this waterproof winter staple be considered soiled goods?
By contributing guest editor Jackie Mallon, who is on the teaching faculty of several NYC fashion programmes and is the author of Silk for the Feed Dogs, a novel set in the international fashion industry.
All photos from LLBean.com and L.L. Bean Facebook page