Danielle Wightman-Stone

|
British lingerie and swimwear brand Wolf and Whistle is collaborating with model and actress Charlotte McKinney on a lingerie collection aimed at "bustier women".
The 20-piece debut collection launches on November 13 and features an array of styles in classic nudes, blacks, and red lace, ranging in cup sizes from 32-36 B-F and UK sizes 6-16, and has been designed by the Baywatch actress following her struggle to find sexy, delicate lingerie for her full chest.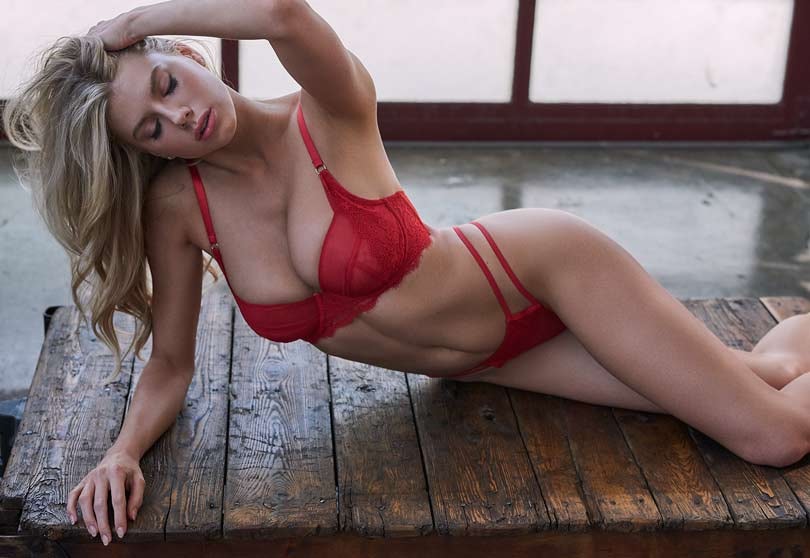 The affordably priced collection, with all pieces under 45 pounds, includes a statement red lace bra set, a sexy black lace and mesh bodysuit, as well as a floral appliqué design that features a push-up style bra with lace appliqué over the cups with matching lace appliqué trimmed briefs and thongs, as well as a suspender belt.
Commenting on the inspiration behind her debut lingerie collection and the design process, McKinney told FashionUnited over e-mail: "The inspiration for my collection was definitely the vintage retro look, stemming from icons like Brigitte Bardot and to design a collection that anyone can put on and feel confident.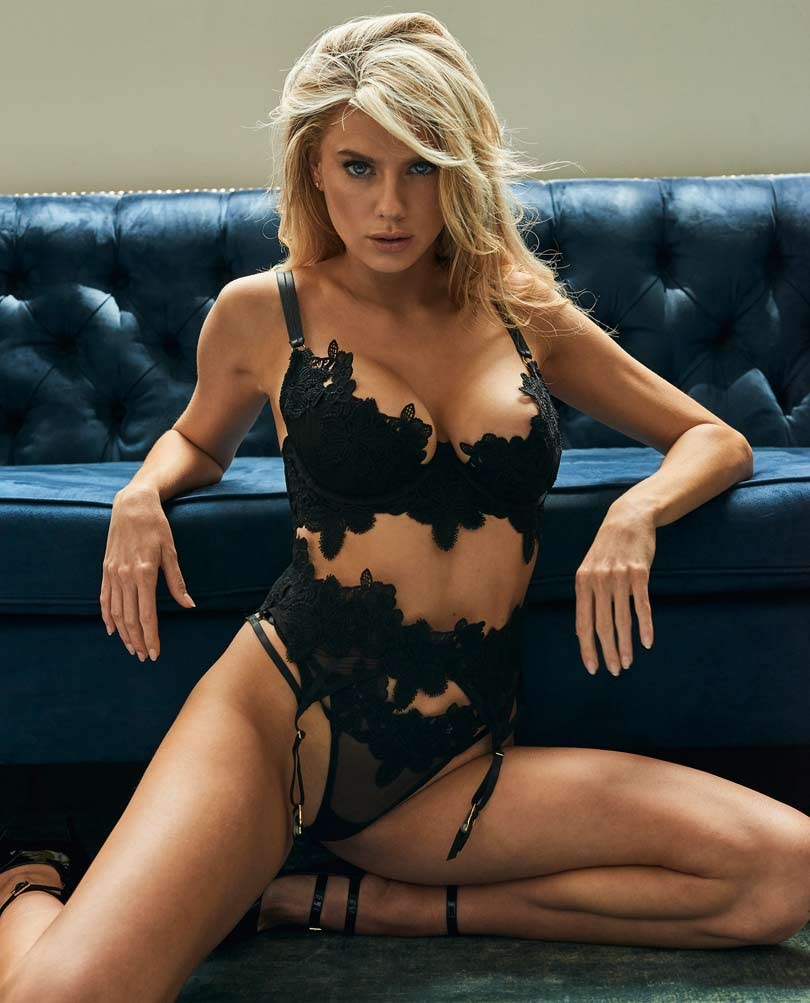 "It was so fun working with a company that really gave you full control of the creative. Everything from designing each piece, to putting together the photoshoot - location, photographer, and glam team. It's something I feel proud to put my name on and share with everyone."
On why Charlotte McKinney was the perfect person to collaborate with, Wolf and Whistle founder Emma Parker, explained: "We're committed to providing fashionable yet sexy lingerie and Charlotte McKinney is the ultimate Wolf and Whistle poster girl, so the ideal woman to collaborate with. She's confident, understands her style, sexy and DD+, with fuller bust sizes a huge part of the brand's DNA."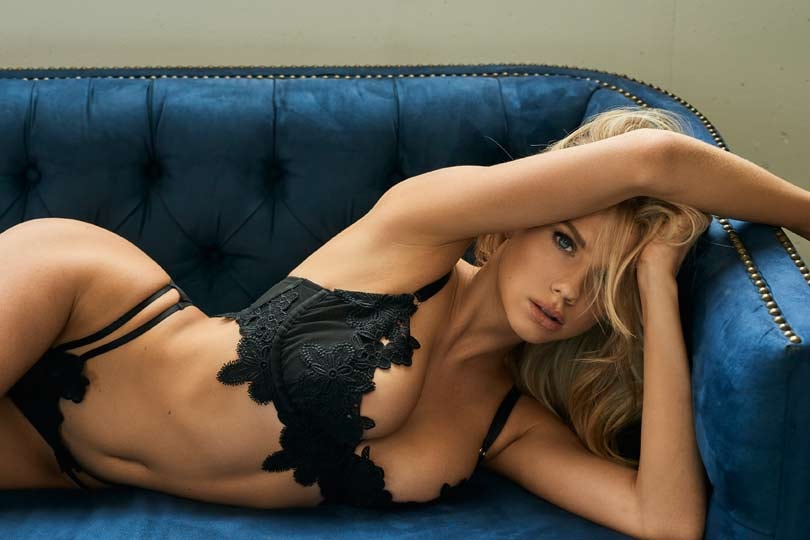 Model Charlotte McKinney launches debut lingerie collection with Wolf and Whistle
Wolf and Whistle is a small independent brand that has become one of the go-to affordable lingerie labels for the fuller bust market, with many styles available up to an F cup. This collaboration with McKinney is part of the British lingerie label's strategy to open up new audiences for the brand, especially in America where the model and actress is from.
Parker added: "The fuller bust market (DD+) has grown substantially in the last few years and our stores were hugely lacking in affordable, trend lead, sexy lingerie options targeting the 18-30 audience. Wolf and Whistle aims to fill this gap in the market with this collaboration and collection with Charlotte which has now introduced both sides to a whole new audience."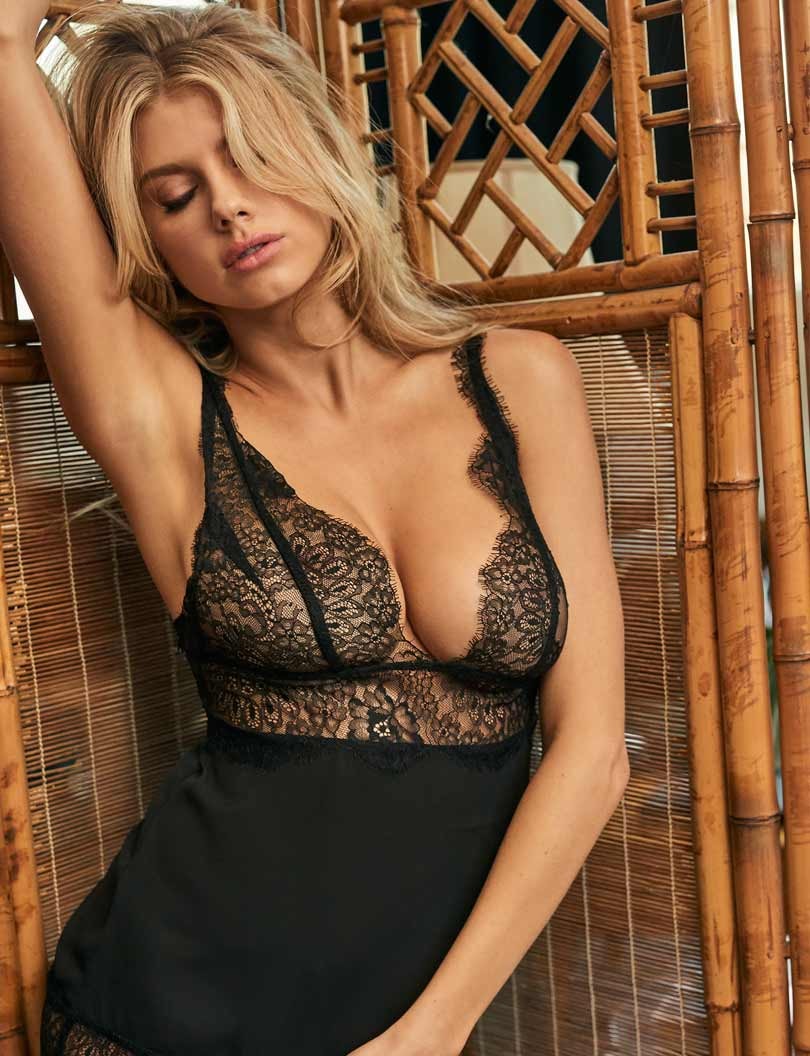 Wolf and Whistle launched in 2014 as a swim and lingerie brand and is known for offering a wide range of sizes, up to an F cup, as well as curve swimwear that runs up to a UK size 26. It also ensures that its pieces are unique by rarely making more than 200 of an item.
The British label also announced that for spring/summer 2019 it would be using recycled fabrics in its collections using Repreve, which recycles plastic bottles into performance fabrics, and its recycled polyester will be used across Wolf and Whistles printed and plain swimwear.
Images: courtesy of Wolf and Whistle