2016 has been strewn with big losses across all industries and fashion has certainly not been spared. But this is not an In Memoriam so much as an In Appreciation piece. We're choosing to focus on our gains over our losses; on the endeavors and achievements of these dynamic individuals who are no longer with us but who have left something lasting from their time on earth.
China Machado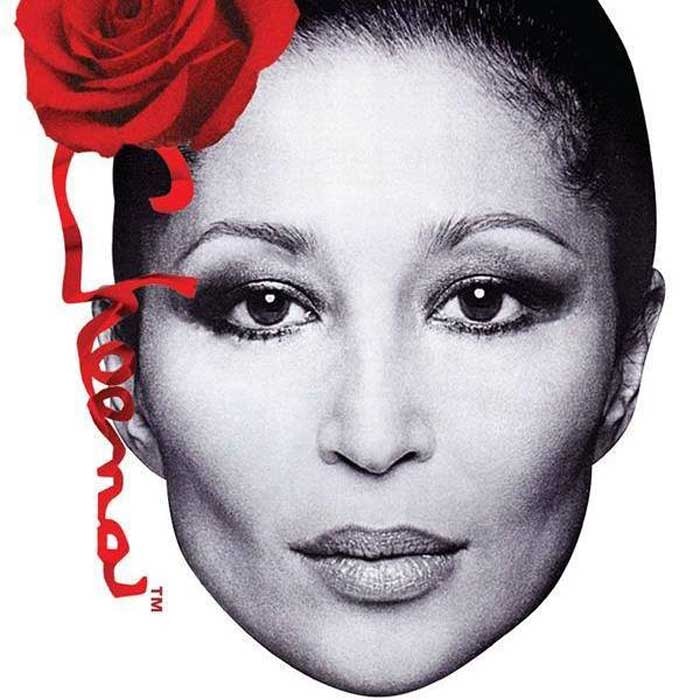 The first non-white model ever to appear on the cover of an American magazine, in this case Harpers Bazaar, Chinese-born Portuguese/American Machado moved to Paris in the mid-1950s where she modeled for Hubert de Givenchy, Christian Dior, and Balenciaga. She became the highest paid model in Europe earning 1000 dollars a day before being brought to New York in 1958 by Oleg Cassini where she became the favorite of Richard Avedon who described her his "muse" and "probably the most beautiful woman in the world."
She eventually came full circle in her career by becoming fashion director of the aforementioned Harper's Bazaar. She died on December 18th at age 86 but will forever be known as the breakthrough model who paved the way for Iman, Naomi Campbell and Liu Wen. She continued modeling into her eighties and just before she passed was participating in a shoot for Ray-Ban.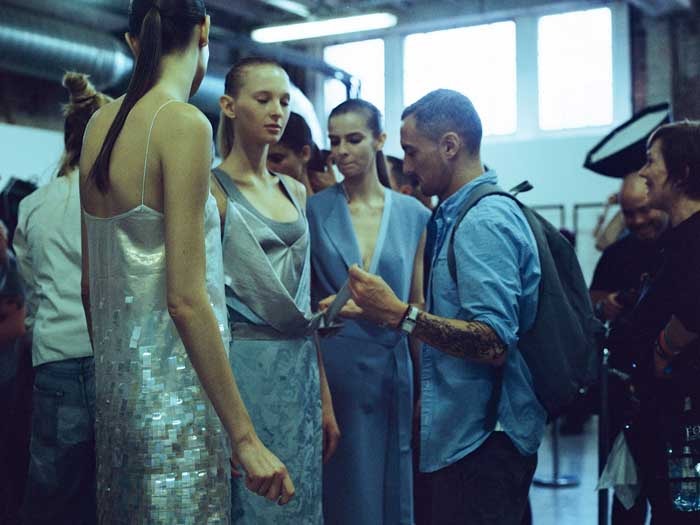 Richard Nicoll
British-born Australian Nicholl was just getting into his stride when he was taken from us in October at the age of 39. Upon graduation in 2002 his collection was purchased in its entirety by Dolce and Gabbana and he acquired a host of important awards in the years that followed including the prestigious French Association Nationale pour la Development des Arts de la Mode. He launched his eponymous label in 2005 which became a staple of London Fashion Week and he dressed the likes of Julianne Moore, Keira Knightley and Emma Stone. He was due to head off to Germany in January 2017 to become creative director of Adidas.
James Galanos
American designer Galanos began by selling his sketches around the garment district at $10 per sketch. This led him to California where he worked for Columbia Pictures as assistant sketch artist in the costume department. In 1952 he returned to New York and launched a small collection of ready-to-wear which won him accolades and department store accounts, but the following year he returned to Hollywood to design for the movies, becoming a favorite designer of actress Rosalind Russell whose entire closet when she died was reported to be by Galanos. HIs work was often compared to French haute couture for its quality fabrics, finishings, hidden details and hand craftsmanship.
Adoring clients also included Marilyn Monroe, Grace Kelly, and Jackie Kennedy, and although he retired in 1998, glamorous red carpet attendees of today, including Nicole Kidman, Jessica Alba, and Amber Valletta, continue to covet his clothes, sourcing them from trusted vintage sellers. Having reinvented himself as a photographer, Galanos held his first solo abstract photography exhibition at the Serge Sorokko Gallery in San Francisco, aged 82. His fashion forms an integral part of permanent exhibitions in museums throughout the U.S.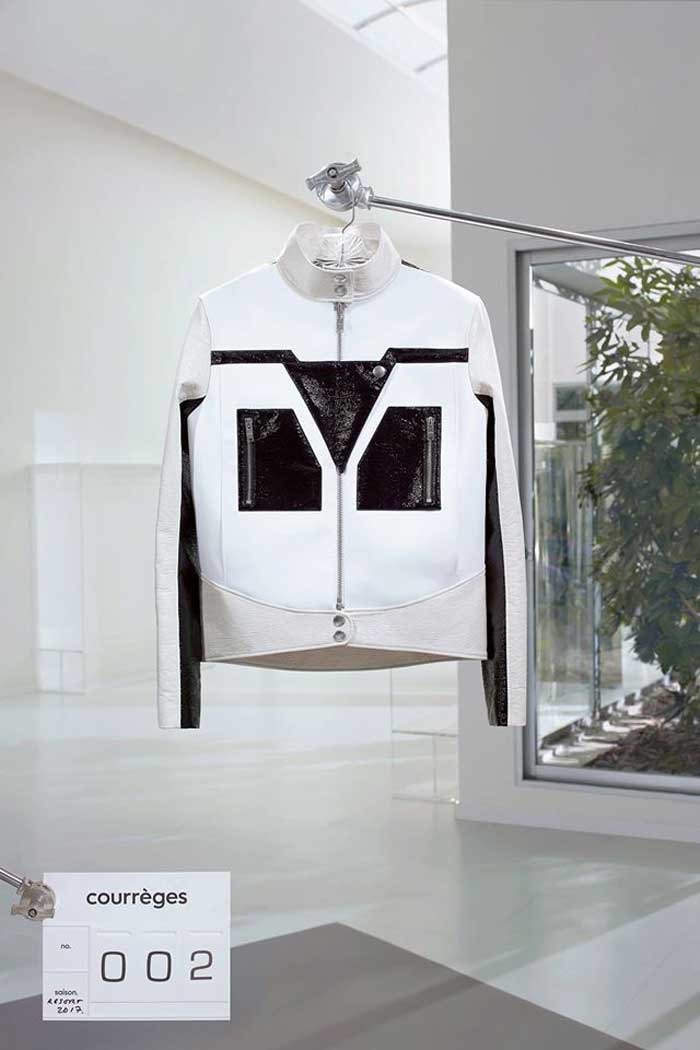 Andre Courrèges
This French designer was one of the most influential of the 60's space-race era devoted to the new futurism arising from advances in technology and the liberation of society. Courrèges proposed streamlined geometric shapes paired with go-go boots and vizors and claimed to have invented the mini-skirt while rival British designer Mary Quant merely commercialized it.
Bringing plastics, vinyl, and lycra onto the runway, he worked in a predominant palette of white and silver with minimal shots of accent color. Through the many lucrative licensing deals the company established during the eighties and nineties, and the archive of innovation the founder left behind, the company is again looking to the future. 2015 saw its return to the Paris catwalk after a long absence, with new creative directors Sébastien Meyer and Arnaud Vaillant.
Bill Cunningham
When we lost the smiling, bicycling long-time New Yorker in the signature blue workman's jacket in June, we said goodbye to the original street style photographer. Self-taught, Cunningham paved the way for the arrival of The Sartorialist in the mid-2000s, the encroaching army of bloggers, and the modern phenomena of snappers who set up camp in cities during fashion weeks. A Harvard dropout, Cunningham designed women's hats before moving onto fashion journalism for WWD. HIs candid photography style was noticed by The New York Times after he captured an unguarded Greta Garbo on the street in 1978, and he worked with the newspaper from then until his death.
He attributed his interest in fashion to the styles he saw the women wear in church, as a child, but also to his exposure to Parisian fashion when he was drafted to France during the Korean War. He identified a red carpet on every Manhattan street but was uninterested in celebrities wearing borrowed clothes, preferring to shoot real people making unexpected statements with their own everyday styling choices. Named a "living landmark" in 2009 by the New York Landmarks Conservancy, he was a well-loved figure within the industry. Following his death, Bergdorf Goodman designed a window in dedication to him, and 75 fashion photographers came to cover that September's New York Fashion Week dressed in Bill Cunningham's blue jacket.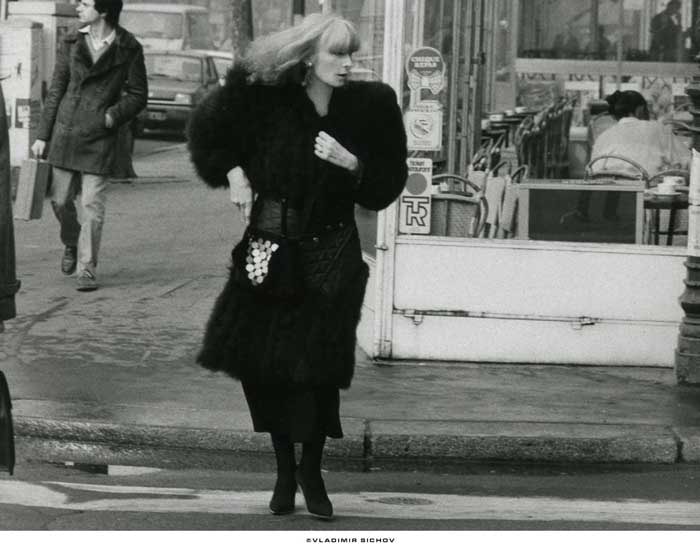 Sonia Rykiel
Rykiel's career began when she designed and produced a sweater to wear while pregnant, then found it to be so successful she sold it in fourteen different colors to Audrey Hepburn. Her company was founded in 1965 and, three years later, Rykiel opened her first boutique on Paris's Left Bank during the time of the city's student riots.
Dubbed by WWD as the "Queen of Knits," also labelled Coco Rykiel for her revolutionary approach and easy shapes reminiscent of Chanel, her designs were whimsical and rainbow-colored, often incorporating glittery yarn and pop motifs of hearts and cherries. Her aesthetic was both coquettish and sophisticated, much like the woman herself with her cartoon red geometric-shaped hair, high cheekbones and kohl-rimmed eyes hidden behind thick bangs. Rykiel was also a novelist and children's author.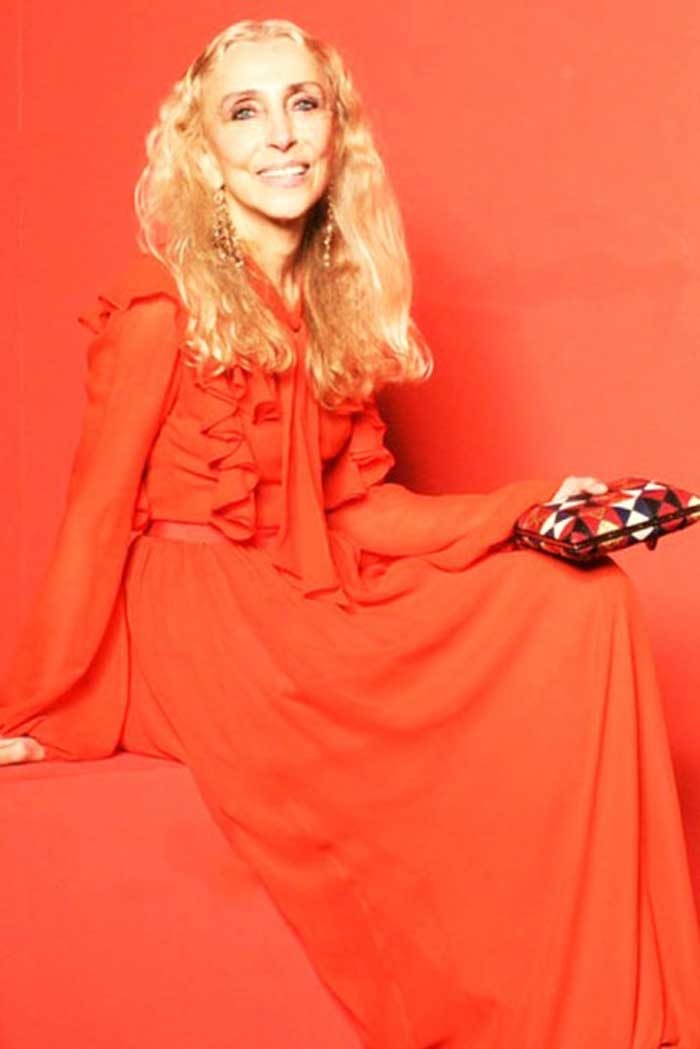 Franca Sozzani
Editor of Vogue Italia, the magazine that is arguably the most creative of the Vogue family, Sozzani had been at its helm since 1988 until her December death at age 66. During this time she championed the work of many famous photographers in their early days, including Steven Meisel, Peter Lindbergh and Paolo Roversi, often allowing them creative freedom to choose their own models and experiment. Lindbergh said, "Italian Vogue was the most inspiring Vogue in the world. For over 25 years, Italian Vogue was ahead." Unafraid to deal with controversial subject matter in her editorials, Sozzani approved shoots dealing with subjects as diverse and unconventional as oil pollution, domestic abuse, plastic surgery, and the rise of the paparazzi.
Sozzani won both praise and ridicule for her July 2008 edition of the magazine entitled "The Black Issue," which featured exclusively black models, sold out in 72 hours and had to be reprinted twice. Provocative and risk-taking in her career, she felt fashion shouldn't ignore the realities of the world, and accepted a role as UN ambassador for the fashion industry to encourage sustainable development in Africa, and in 2014, accepted another as global ambassador against hunger to the United Nations' World Food Program. A biopic documentary, Franca: Chaos and Creation, premiered at the Venice Film Festival this past September.
By contributing guest editor Jackie Mallon, who is on the teaching faculty of several NYC fashion programmes and is the author of Silk for the Feed Dogs, a novel set in the international fashion industry.
Title image from Sonia Rykiel Facebook; Other photos: China Machado Facebook, Richard Nicolls company Facebook; courreges.com; soniarykiel.com; Vogue.it