San Francisco-based bespoke brand JAKE is working on improving the menswear market. Cultivating both luxurious and modern clothing, JAKE is hoping to grow through its specialized services for tailored men's clothing. With a focus on menswear for the month of June during this catwalk season, FashionUnited reached out to the entrepreneur behind the brand for an in-depth chat on this up-and-coming label.
Firstly, can you tell me a little more about the brand JAKE.
JAKE was established in 2012 as Artful Gentleman and over the years evolved from a luxury bespoke suiting offering exclusively for men to a luxury clothing and lifestyle offering for men and for women.
As the label is based in San Francisco, how did the brand originate? Was it always a Bay Area brand?
The brand has been based in San Francisco since its inception with strong ties to Los Angeles. The original offering was something that was borne out of a hobby of Co-Founder and Creative Director Jake Wall's toolbox of life. Jake is someone who simply likes to make things. About 8 years ago he apprenticed with an authentic bespoke suit-maker and master hard tailor and learned the British style of making, crafting, and constructed tailoring. It was something that he did in the same manner that others might take a sushi making class. That said, it sparked an interest and a talent and here we are 8 years later. San Francisco – as the place that Jake was raised part time – always felt a bit like "home" but, more importantly, it is a city with a healthy history in fashion and an interesting support structure to encourage small businesses as well as fashion through things like the Fashion Incubator San Francisco and SF Made. This unique combination of environment and potential customer made San Francisco a good fit to take on such a bold endeavor.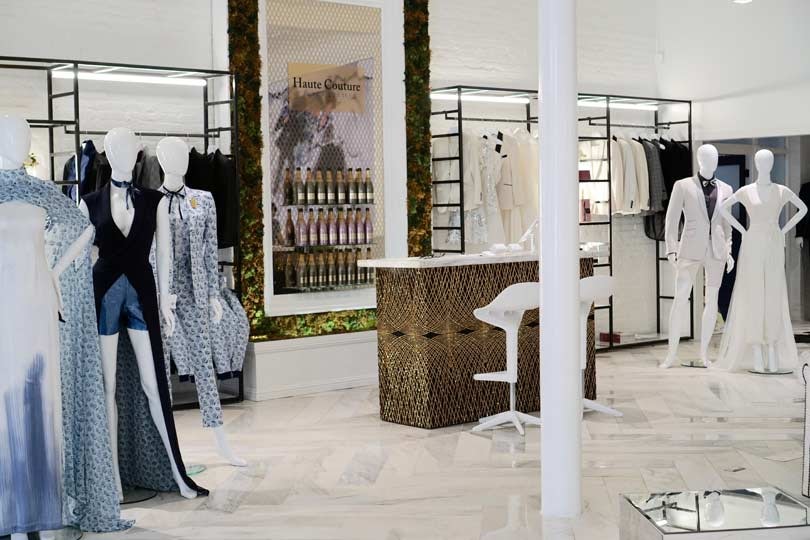 How would you describe the product you retail?
It starts with skilled artisans that recognize the subtle nuances in a person's shape that matter in the silhouette. It is explaining the process, because custom made is often confused for inferior options that imply they are equal to quality and fit. It is JAKE's vast library of the finest fabrics and knowing what is the best option for the client based on the purpose and frequency of use.
The product is more than the garment, it's listening to the client and understanding their needs to ensure what they receive is exactly what they want. We believe that true bespoke is about the details that make a garment unique, a bold statement that elevates style.
What is the current price range of your product and where is it available?
JAKE is currently sold at our San Francisco Atelier and online at www.jake.clothing and runs a range for our ready-to-wear offerings of individual pieces and timeless staples starting at 375 to 1495 dollars and our custom offerings which can be as little as 595 dollars for a shirt offering to 2695 to 4895 dollars for suiting, gown, and other bespoke staples. Our wedding division retails at similar price points to our bespoke and custom offering, as we see no difference between a red carpet moment and a wedding aisle.
What makes JAKE stand out from other bespoke and menswear brands?
Classic, modern, with a defiant twist is something we stand by when it comes to all that we do. Our menswear is unapologetically bold and playful while still providing amazing wearable architecture. We push boundaries in a playful way and endeavor to give our customer what they never knew they wanted in a suit. Because our foundations are in custom and not in a ready-to-wear approach, we are always looking for the individual in what we do and not necessarily the masses. Because of this our menswear has an understanding of the "real" body mass and types of individuals and not the idealized "fit model" approach. Our styles are built directly out of our own creativity married with the great ideas that walk through the door from our customers. On the bespoke front where we do things differently is just our willingness to break rules. At JAKE rules are nothing more than guidelines and guidelines are always met to be broken… thus we are able to create unique fashions time and time again that truly display personality and playfulness even in the most minute of detail in an unparalleled manner.
What are some of the most popular fabrics requested from your customers?
Interestingly enough, our clients don't necessarily request a specific fabric. Clients don't necessarily know a lot about fabrics in that manner. They do, however, know color and that means that two of our most frequent requests are blue and gray. We rarely end up exclusively at these colors – part of the fun of the process is "opening up" their minds – but it is almost always where we start.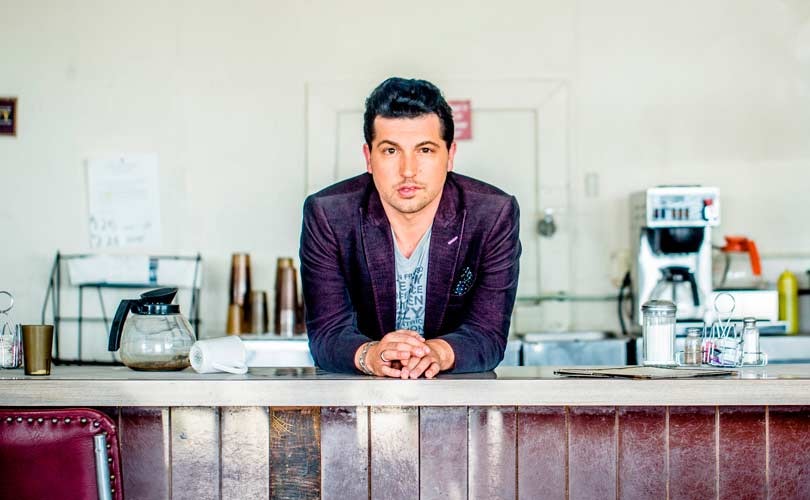 How would you describe the typical JAKE customer?
Influential, visionary, and passionate on making a difference in their worlds – our customer is what we call the "Cultural Progressive."
Attuned and emotionally perceptive, they prioritize people, relationships, and personal development as means to their end goal, they are highly experiential people, they place high value on what they do, and the style in which they do it.
What would you say are the most current trends in menswear right now?
A rebellious spirit – in whatever forms that may be "translated" by the designer. It's about "bucking the system" and standing out and doing the thing that you don't expect or would never put together. It's a time of juxtaposition and I love it.
How do you see the menswear market growing and expanding in the U.S. in the next few years?
Menswear continues to be a growing mark because of the willingness of the male customer to expand their world of "basics." I do think that some of the whimsy and rebellious over the top elements we are seeing now will find their way out of the mix only to revisit it us in another 8 to 10 years – menswear is a bit like clockwork that way – but I think we are going to see a shift away from whimsy and bring back a bit more creative stoicism and architecture and with that architecture see more lifestyle products on the men's side of things being driven by the menswear main offerings with stronger showings in accessories and complimentary categories to create a complete experience for the consumer.
Any future plans for JAKE as far as retail/expansion/collabs/etc.?
We are always plotting and planning at JAKE and collaborations are almost synonymous with JAKE. Most recently we have collaborated with New York based artist and modern colorist Edward Granger to create complimentary and immersive experiences alongside our newest collection Indochine. For this collaboration, Edward brought his own unique voice to the project and we treated it as a "conversation" amongst creative offerings with our clothes and the inspiration of the collection being "interpreted" through his own lens. This lead us to a unique and inspired way of shooting the collection that blends art, fashion, and photography in a manner that we feel truly transports the individual. 2017 is rife with possibilities and we are excited to continue our work with Edward Granger as well as explore a new and blossoming partnership with Walt Disney Family Museum.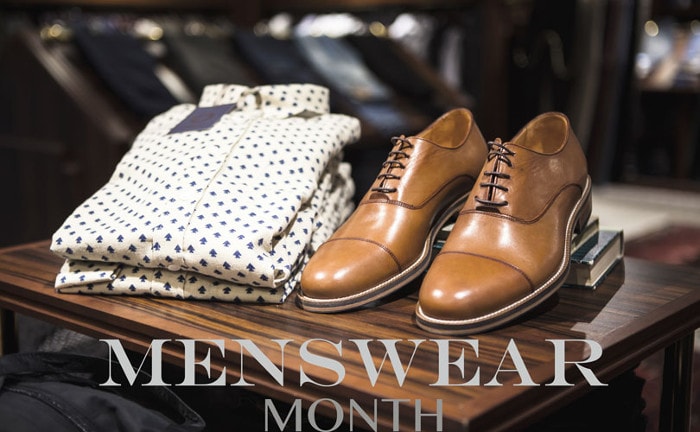 During the month of June FashionUnited will focus on the menswear catwalk season. For all reads, click
here
.
Photos: JAKE