Kering owned luxury brand Bottega Veneta has opened its first store in Miami. This marks the first store designed under new creative director Daniel Lee, a Phoebe Philo alumni who worked under her when she was at Celine.
The store was inspired by the process and purty, color, clarity, and contrast that define Bottega Veneta. The interior was designed with the intention to create maximum light, elevate beauty, and showcase the product in total transparency. The storefront features Verde Chianti lettering to add refinement to the rough cut exterior. A high-gloss green frame is offset by an oversized brass buckle, reimagined as a door handle.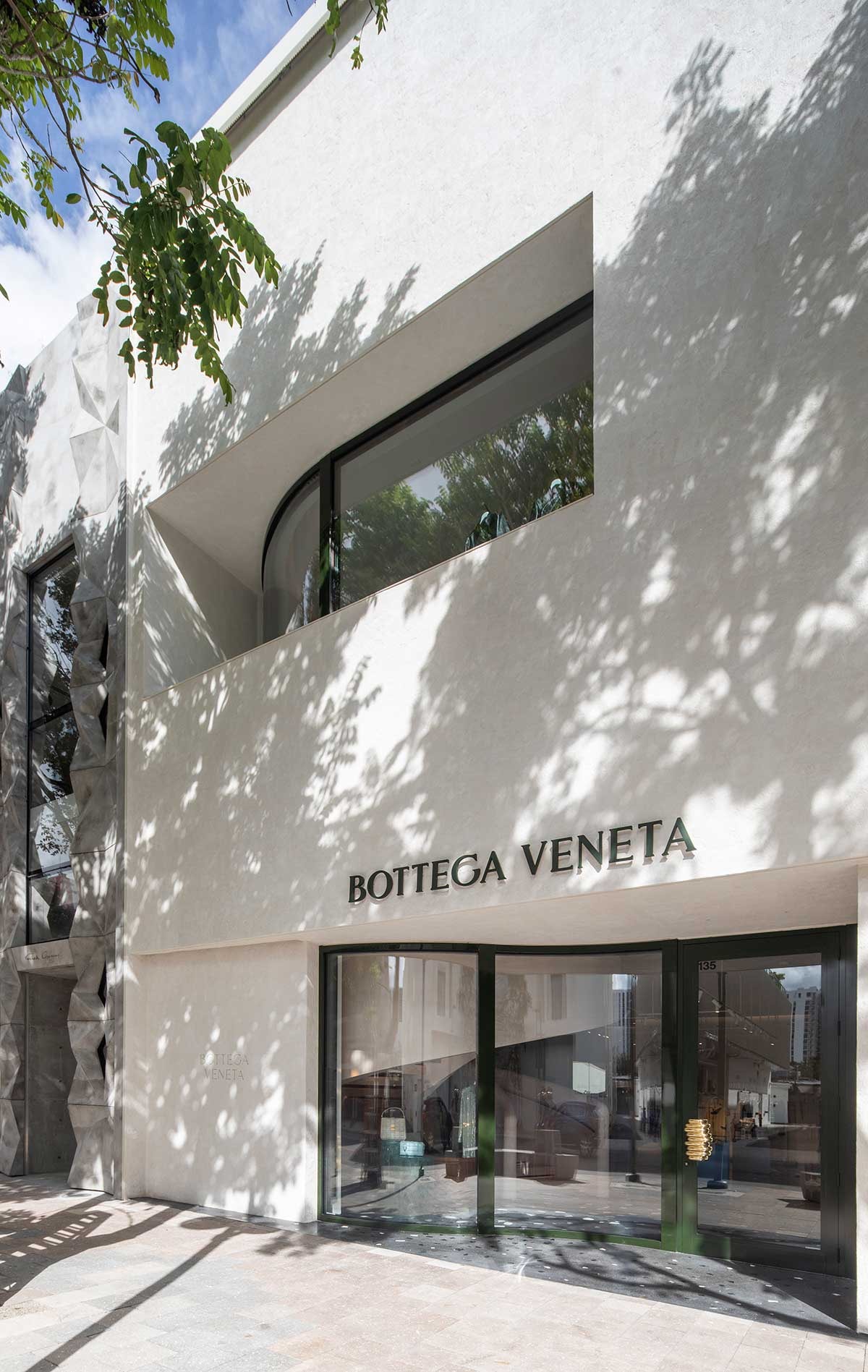 Bottega Veneta opens in Miami's Design District
Inside surfaces juxtapose raw and refined materials with combinations of plaster and marble, concrete and brass, plywood and leather, and resin and reclaimed wood. Terrazzo Palladiano flooring is patterned in Verde Guatemala, Bianco di Carrara, Verde Alpi and Nero Marquina marble while stark white shelves are a blank canvas to display product. The pink plaster and marble stairwell leads to reclaimed wood flooring on the upper level. A rich ochre leather padded bench, and Murano glass and blue resin side-table, are sat on custom-cut rugs with bold yellow and orange highlights.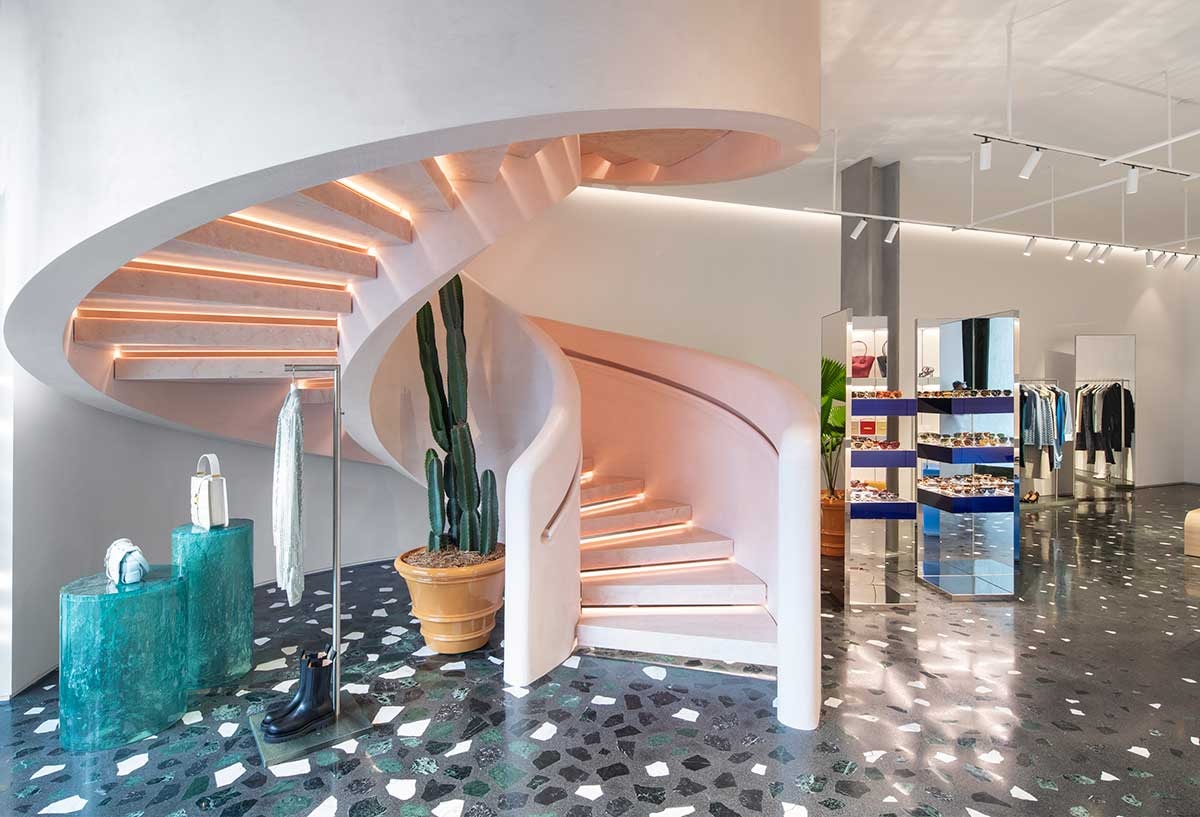 Accessories sit on tables with Bottega blue finish, ready to wear hangs from bars anchored by marble slabs, women on ground level, men on upper, and eyewear is set within blue mirror panels. "I wanted a one-off store that fused Miami with Montebello creating a space with a modern sense of color, calmness and joy," said Lee in a statement.
Miami's Design District has transformed into a major fashion hub, and is home to stores including Louis Vuitton, Moschino, and Christian Louboutin. Bottega Veneta has also chosen a perfect time to open this store with Art Basel on the horizon, meaning the fashion crowd will be descending upon Miami very shortly. As Miami becomes a go-to destination for luxury shopping and continues to be a hub for high-net-worth tourists, luxury brands have invested in expanding there and see as a key target for North American growth.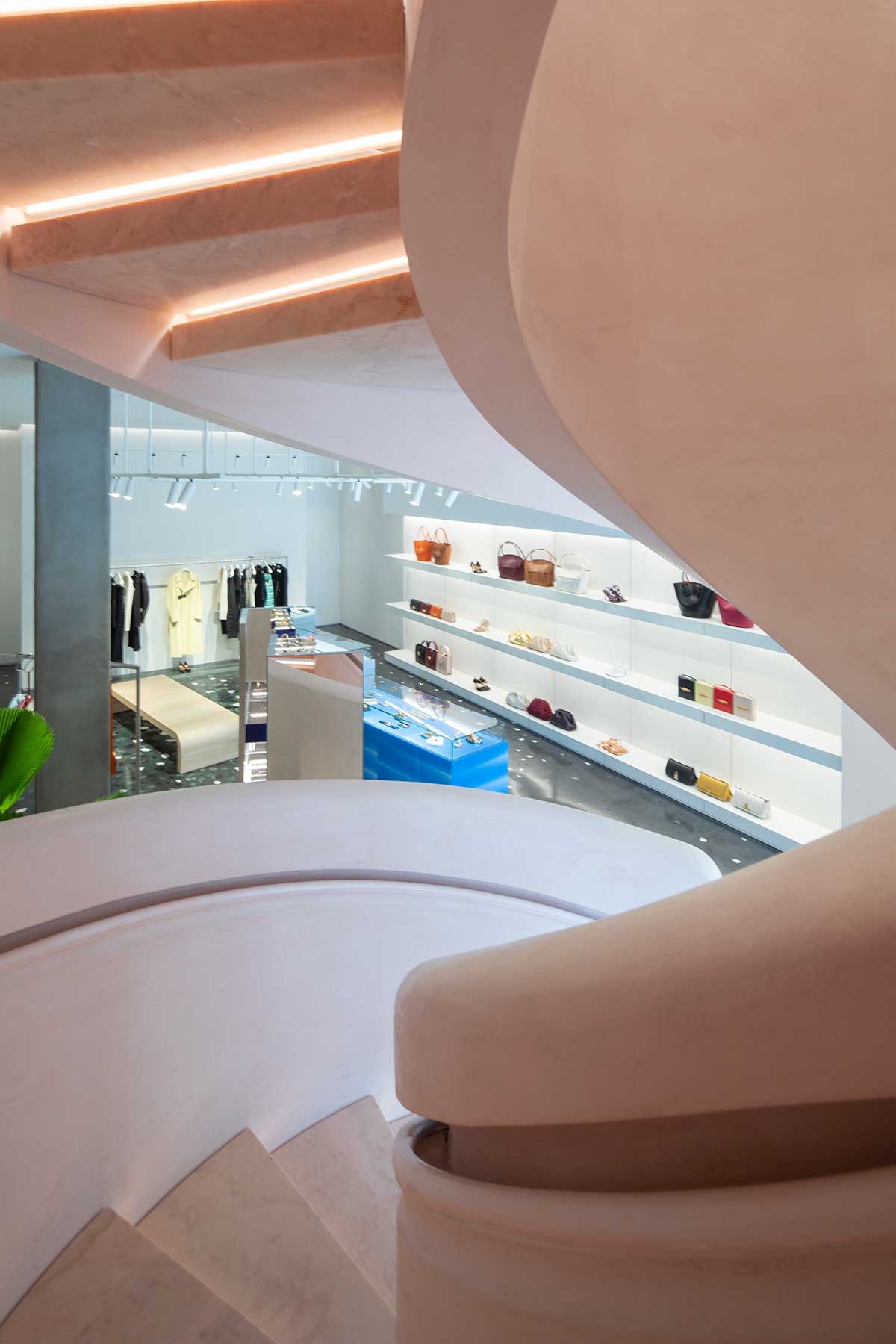 Photos: made by Robin Hill, via Bottega Veneta