London - It's the end of an era in fashion retail, as leading Parisian department store Colette, is set to close down its doors for good this year after twenty years of trading.
"As all good things must come to an end, after twenty wonderful years, Colette should be closing its doors on December 20th of this year," read a statement on Colette's website. Founded in 1997 by Colette Roussaux, the Parisian boutique, located at 213 rue Saint-Honoré, has been under the charge of her daughter Sarah Andelman over the past few years.
Colette to close its doors forever after twenty years this December
Part of the concept store's closure has been linked to the impending retirement of Roussaux, "and Colette cannot exist without Colette," added the statement. French fashion house Saint Laurent is already in negotiations with Colette to take over the three-storey 8,000 square foot building.
"We would be proud to have a brand with such a history, with whom we have frequently collaborated, taking over our address," continued the statement from Colette. "We are happy of the serious interest expressed by Saint Laurent in this project, and it could also represent a very good opportunity for our employees."
At the moment it remains unclear as to whether or not the store will continue to operate its e-commerce platform, which accounts for 20 percent of the store's revenue. But the company is adamant that it will continue business as usual until it's last day. "Colette will continue to renew itself each week with exclusive collaborations and offerings, also available on our website colette.fr."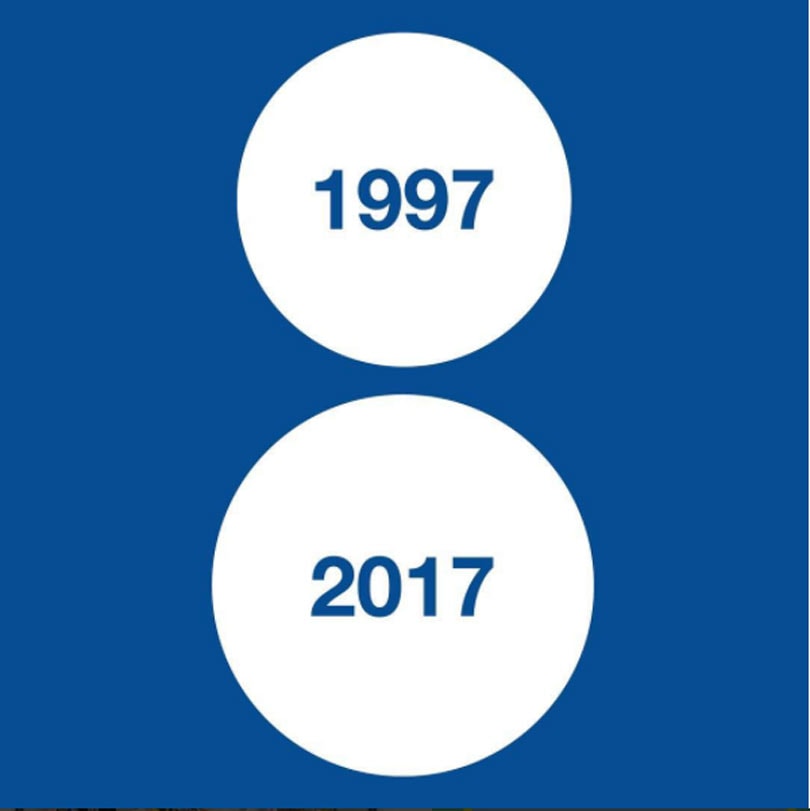 The announcement came as a blow to the industry early Wednesday morning, following news that the iconic concept store had teamed up with H&M Studio to create an exclusive collection for H&M Studio AW17. Employees were informed of the decision early Wednesday morning. The iconic concept store, famous for its blue dot logo, celebrated its 20th anniversary in March at Les Arts Décoratifs. At the time the boutique did not appear to be facing any hardships outside of a drop in tourists numbers, reporting revenues of 28 million euros in 2016.
Colette is best known for its unique collection of curated fashion and lifestyle products. Featuring an eclectic blend of high-end fashion brands and fierce street labels, Colette is celebrated for its beautiful window display, in-store installations, and regular events. Andelman has been praised her willingness to feature up and coming designers, as Colette was one of the first stores to stock collections from Rodarte, Mary Katrantzou and Proenza Schouler.
Colette announces impending store closure
The store will continue to host its series of month-long takeover, starting with Balenciaga from June 16 to August 5 and ending with Saint Laurent from November 27 to December 20. The irony that the French brand is in the lead to take over the store premises has not been lost on some.
In 2013, Colette featured a line of parody t-shirts which read "Ain't Laurent Without Yves", following the passing of the maison's late founder. Saint Laurent reportedly threatened to sue Colette over the t-shirts, with Saint Laurent chief executive Francesca Bellettini accusing Andelman of "selling counterfeit products that 'seriously damaged' the YSL brand and confirming the end of their business relationship."
Andelman responded by pulling the t-shirts from Colette's online store and selling the remainder of them in store, a move which underlines the store's carefree spirit.
Photos: Colette, website