American sportswear brand Champion has opened a women's pop-up store at Selfridges, the famous department store in London. The space, which opened on August 13 and is set to run for four weeks, offers pieces from Champion's Autumn/Winter 2018 collection.
Located at Selfridges' Designer Studio on the third floor, Champion's pop-up store includes branded velour tracksuits and oversized logo sweatshirts. The company informed in a statement that some of its iconic pieces have been "re-invented in fresh, new colorways".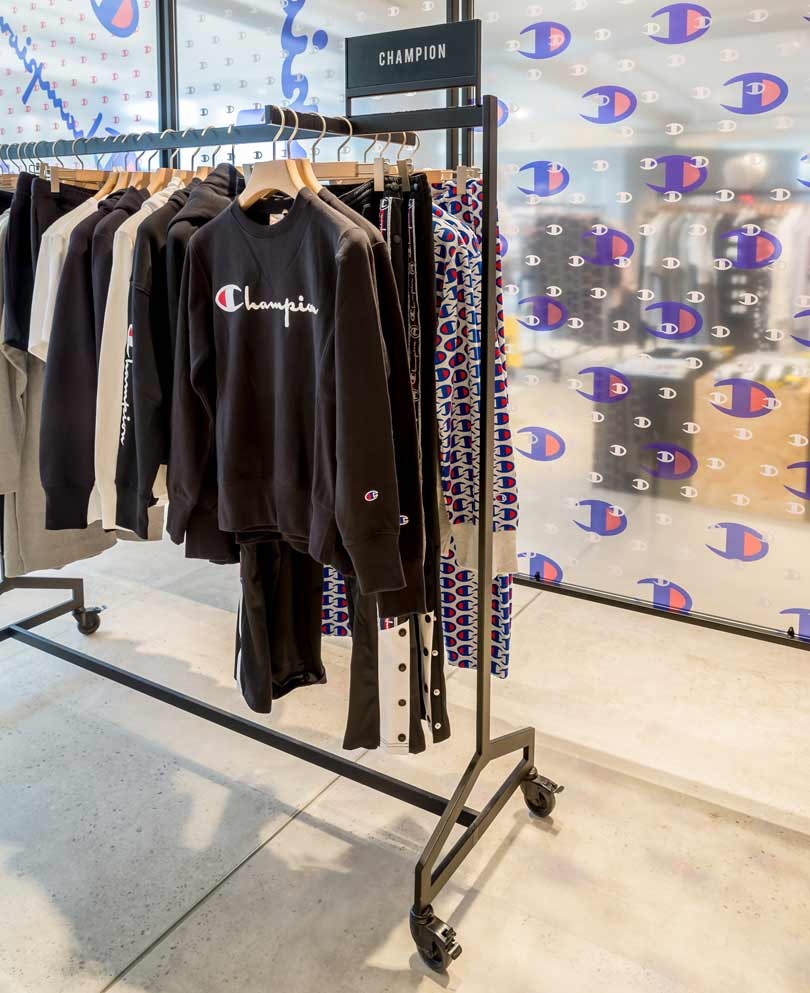 Champion is a subsidiary of Hanesbrands, one of the largest apparel companies in the US, with over 65,000 employees.
Photos: courtesy of the brand