Happy Socks has opened its fourth New York City store in New York's Herald Square, a high tourist traffic destination located on the opposite of Macy's world famous Herald Square flagship store and next door to the world's largest Victoria's Secret. Located at 2 Herald Square, the store has opened just in time for Happy Socks to capitalize on holiday consumer spending.
The 630-square-foot store is created in the brand's signature playful image, and features all Happy Socks categories, including the new fall/winter 2019 collections from Dressed and Hysteria for stylish New Yorkers, seasonal wool socks, the brand's latest collaborations and localized New York-edition socks. The new Manhattan store is a continuation of Happy Socks' U.S. expansion plans as they work to bring their socks to the entire global market.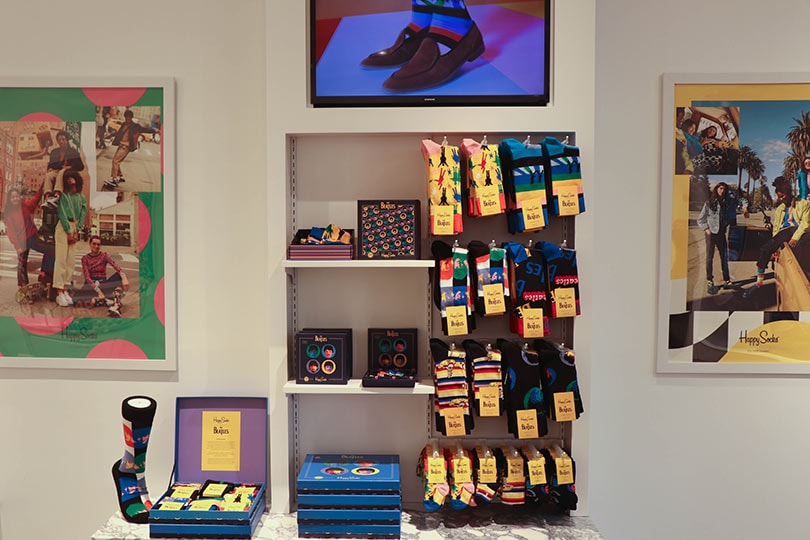 This new store opening comes on the heels of two store openings earlier this year, one in Los Angeles and the opening of the brand's first-ever creative hub in Sliverlake. Later this year, Happy Socks will also be opening a fifth New York City location.
photos: courtesy of Factory PR