Designer Daniela Bahamón of Maison Alma has plenty to celebrate. After only two seasons of her Maison Alma collection, she has managed to land a coveted pop-up space at Bergdorf Goodman. For her first foray into one of Manhattan's most renowned department stores, Bahamón collaborated with French textile editor Pierre Frey for a collection filled with bold tropical patterns titled La Botanica.
The outerwear and bucket bag collection took Frey's materials originally intended for wallpaper and interior design and reinterpreted them to make a luxury collection. As always, Bahamón was inspired by Latin America, given her Colombian heritage and commitment to artisan designers and craftsmen.
The collection features three new Pierre Frey prints including Bonsai, El Jardin y la fiesta and Flores de papel. The collection is already on track to success, with three outerwear pieces already selling before the official launch party for the pop-up shop last Thursday at Bergdorf Goodman.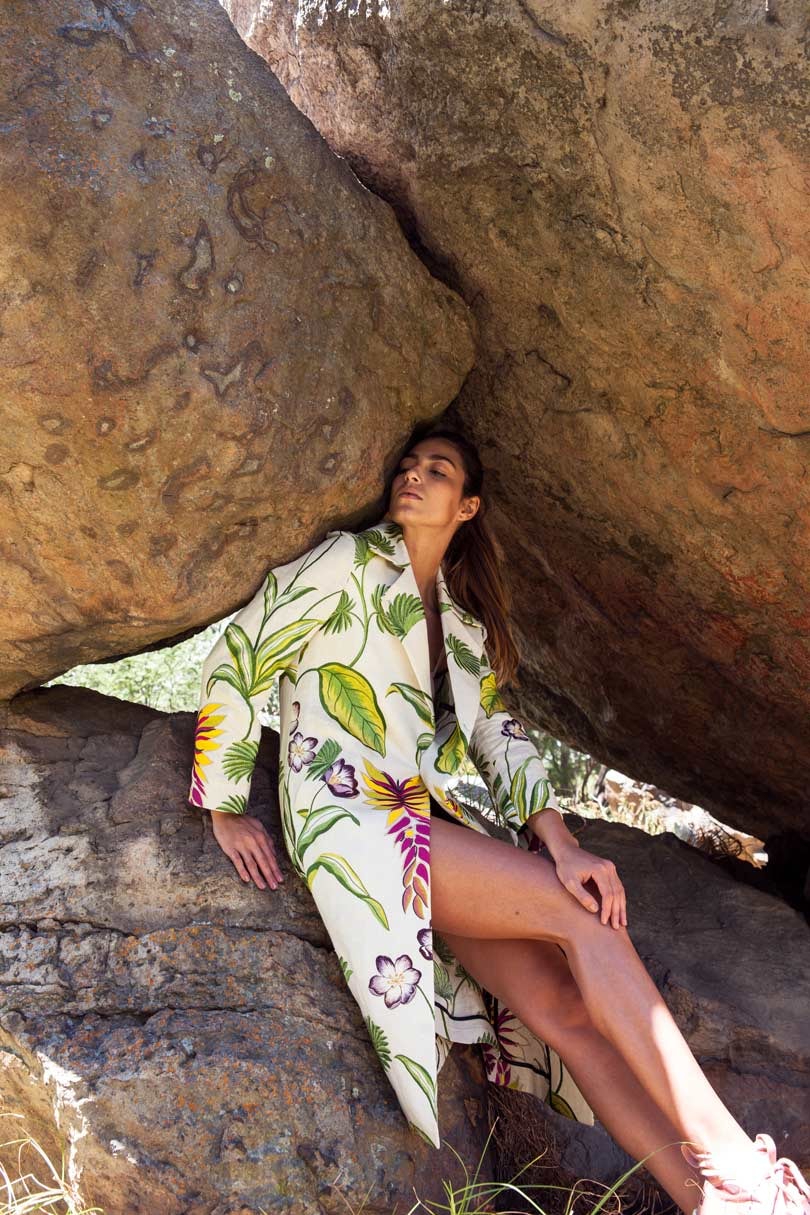 "I am inspired by the hidden gems of Latin America - the inside of houses across our continent," said Bahamón. "We live in spaces that are one with nature, and that is something I really try to translate through 'La Botánica' collection- I imagine every woman wearing an Alma, embracing nature in the same way through the luscious prints of every coat." She added that, "I chose to do a collaboration with Pierre Frey, as their prints take me on a similar sensorial voyage".

The new bucket bag collection originally launched for Colette in Paris, and reincarnates every coat in a bag through a unique duality of materials. The bags are equal part basket and fabric and are all handcrafted by artisans in Guacayamas, Colombia.

The pop-up is expected to run at Bergdorf Goodman for several weeks, with the potential to extend depending on how strong sales are. Price points for the collection range from 2410 dollars to 3530 dollars.

photos: courtesy of CREO Consulting