Direct-to-consumer activewear brand Outdoor Voices is bringing its Texan spirit to New York with a new flagship store. A representative from Outdoor Voices tells FashionUnited in an email that this is the brand's 10th store in the United States, and its second in New York.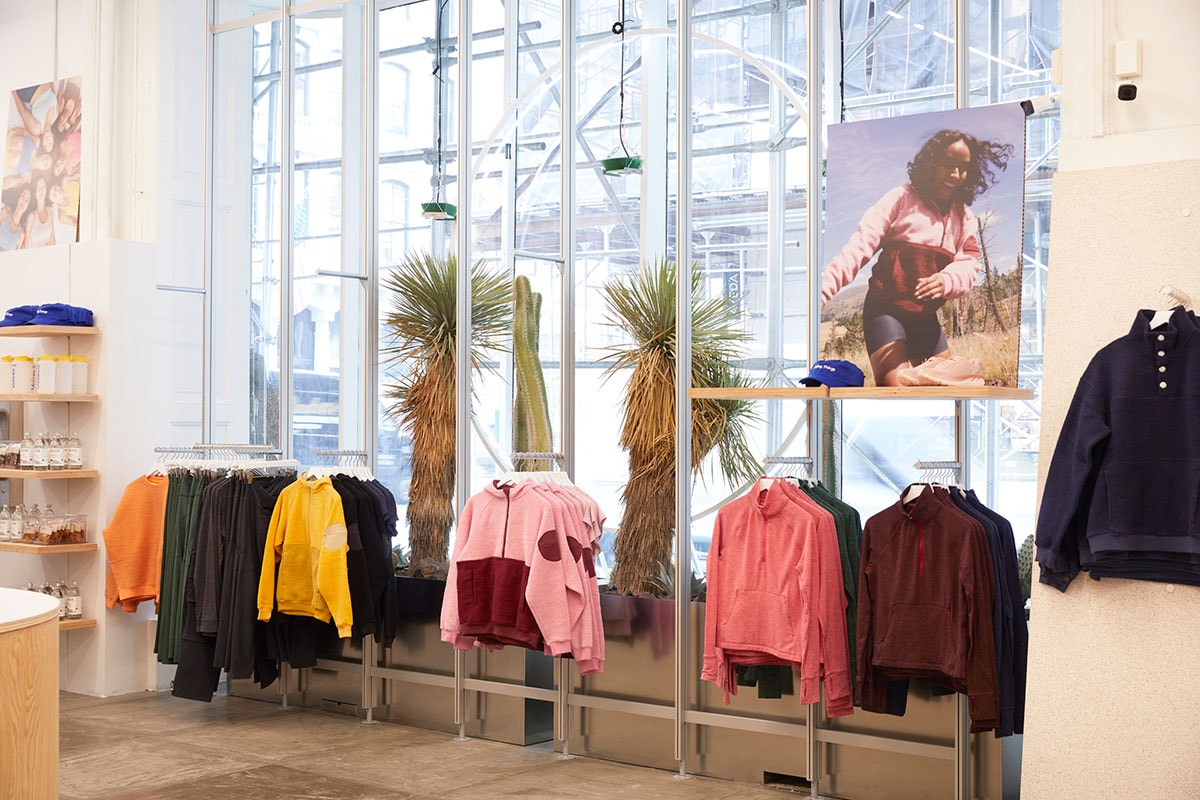 With five years under the Austin-based brand's belt, Outdoor Voices wanted to bring elements of the Lonestar State into its new store, which features cacti lining the store windows. The 1,600-square-foot space will also have snacks from Los Angeles-based grocery store Erewhon for its customers and a "discovery zone" designed to provide a more personal and educational look at the fabrics Outdoor Voices uses in its products. Additionally, the store brings a nostalgic touch with fitting rooms reminiscent of the YMCA with its tiles and recycled rubber flooring.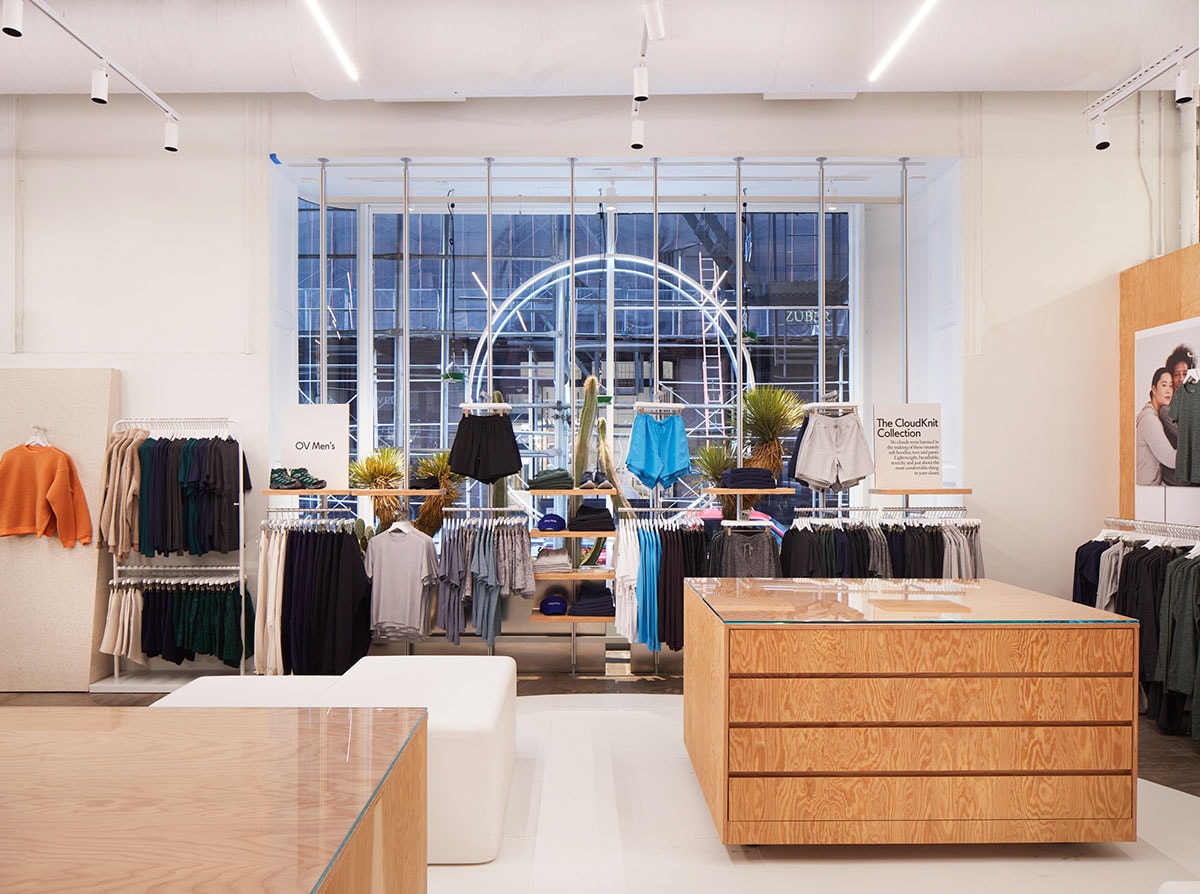 The new retail store is also designed to be a space for recreation, as it will host a variety of events such as runs, dance classes, dog walks, and other fitness-related gatherings.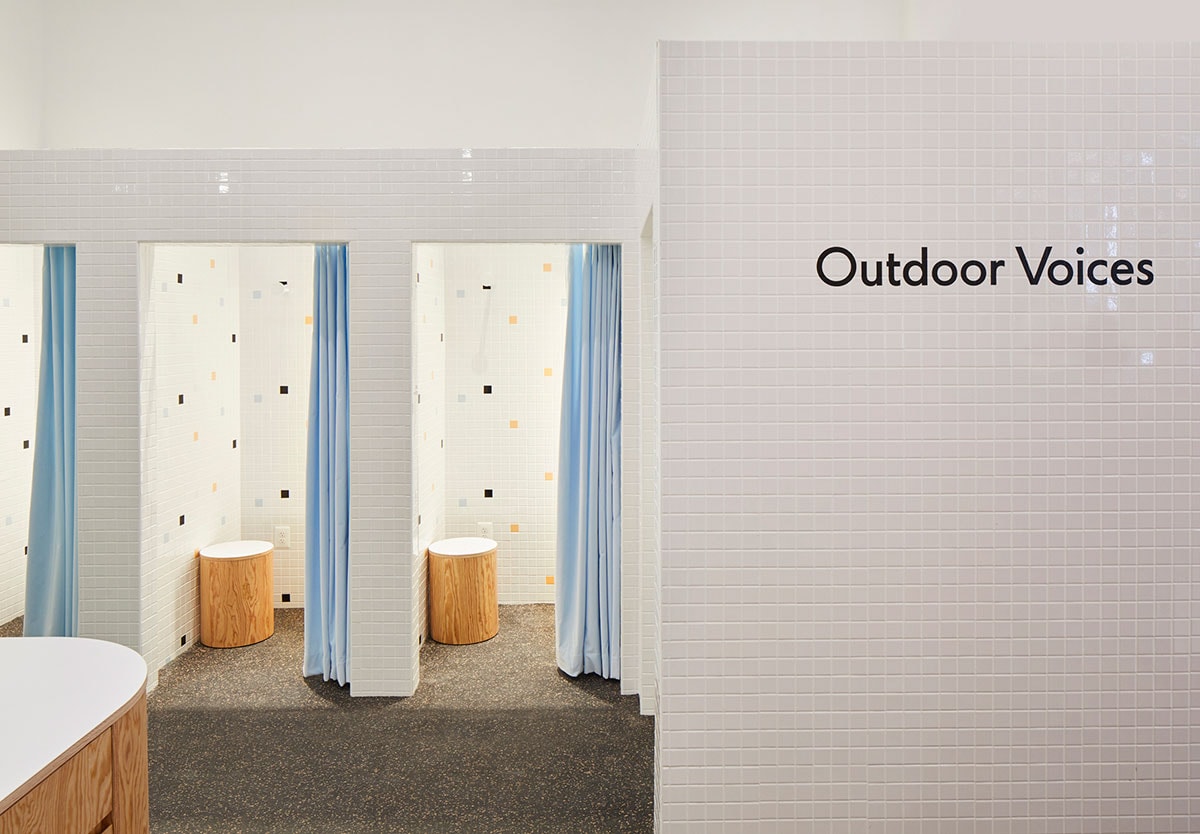 Currently, Outdoor Voices has retail locations in New York, Los Angeles, San Francisco, Boston, Nashville, Washington D.C., Chicago, and Dallas. The brand plans to open its next store in Houston.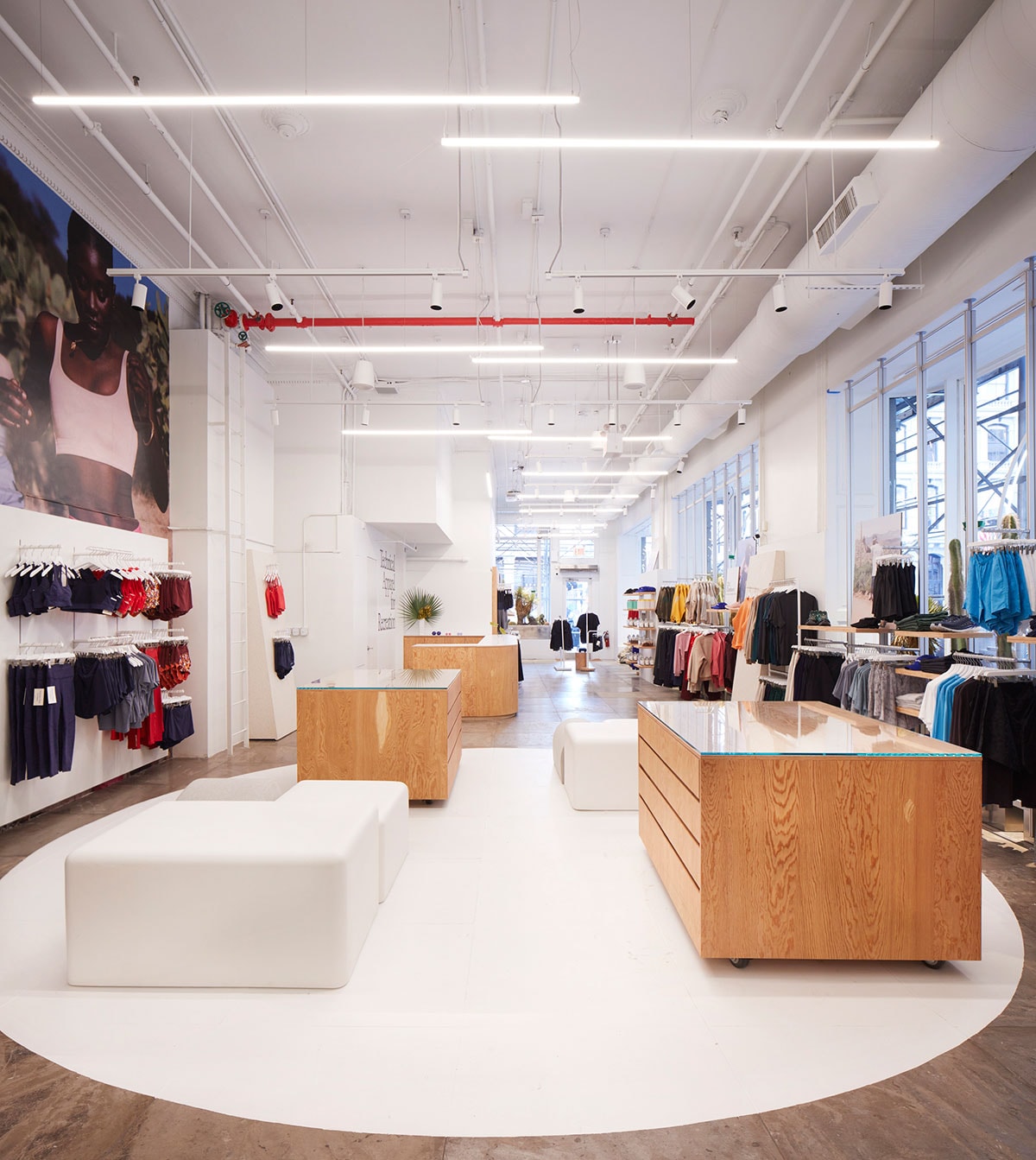 Outdoor Voices' flagship store opens on Nov. 29 and is located at 142 5th Avenue in New York.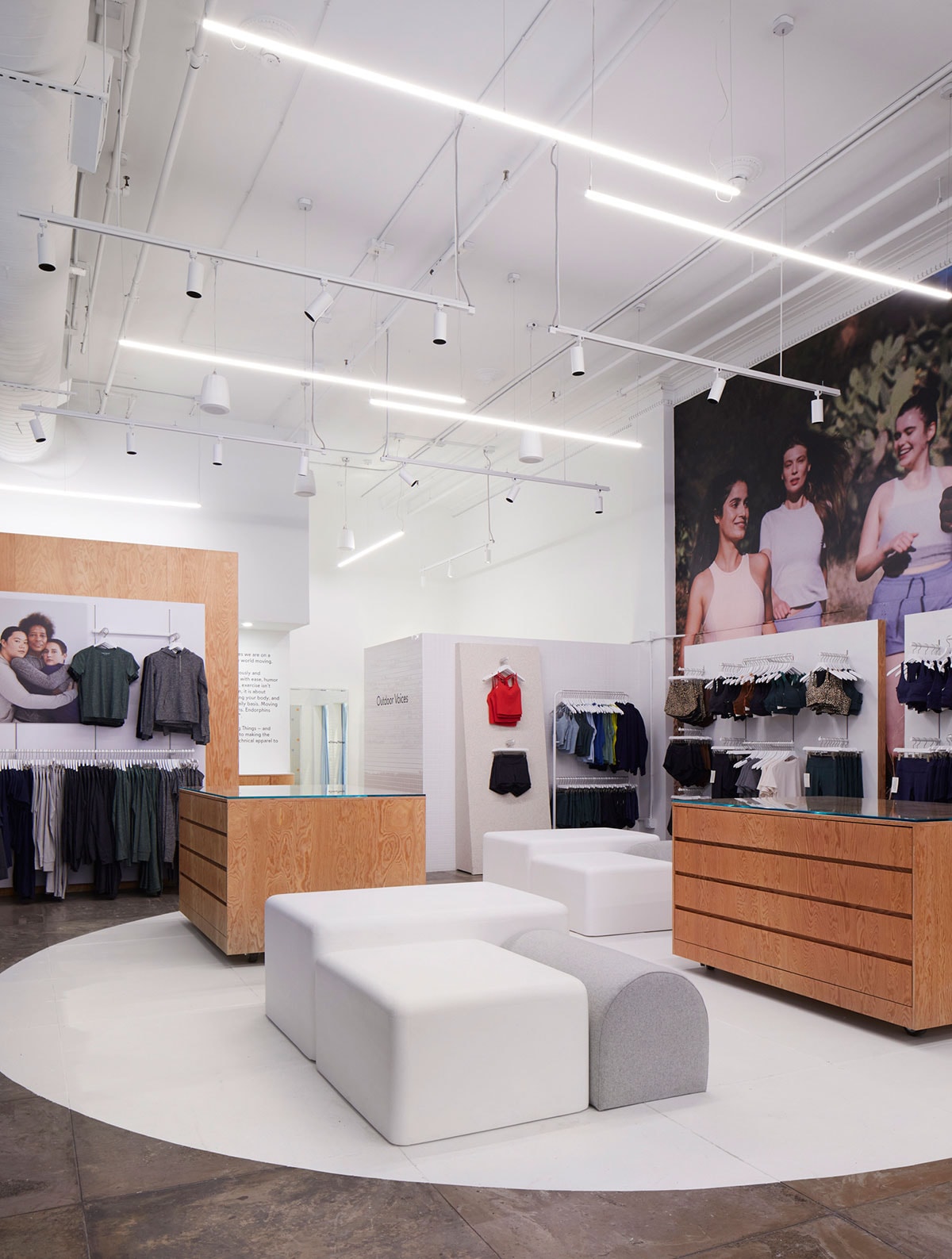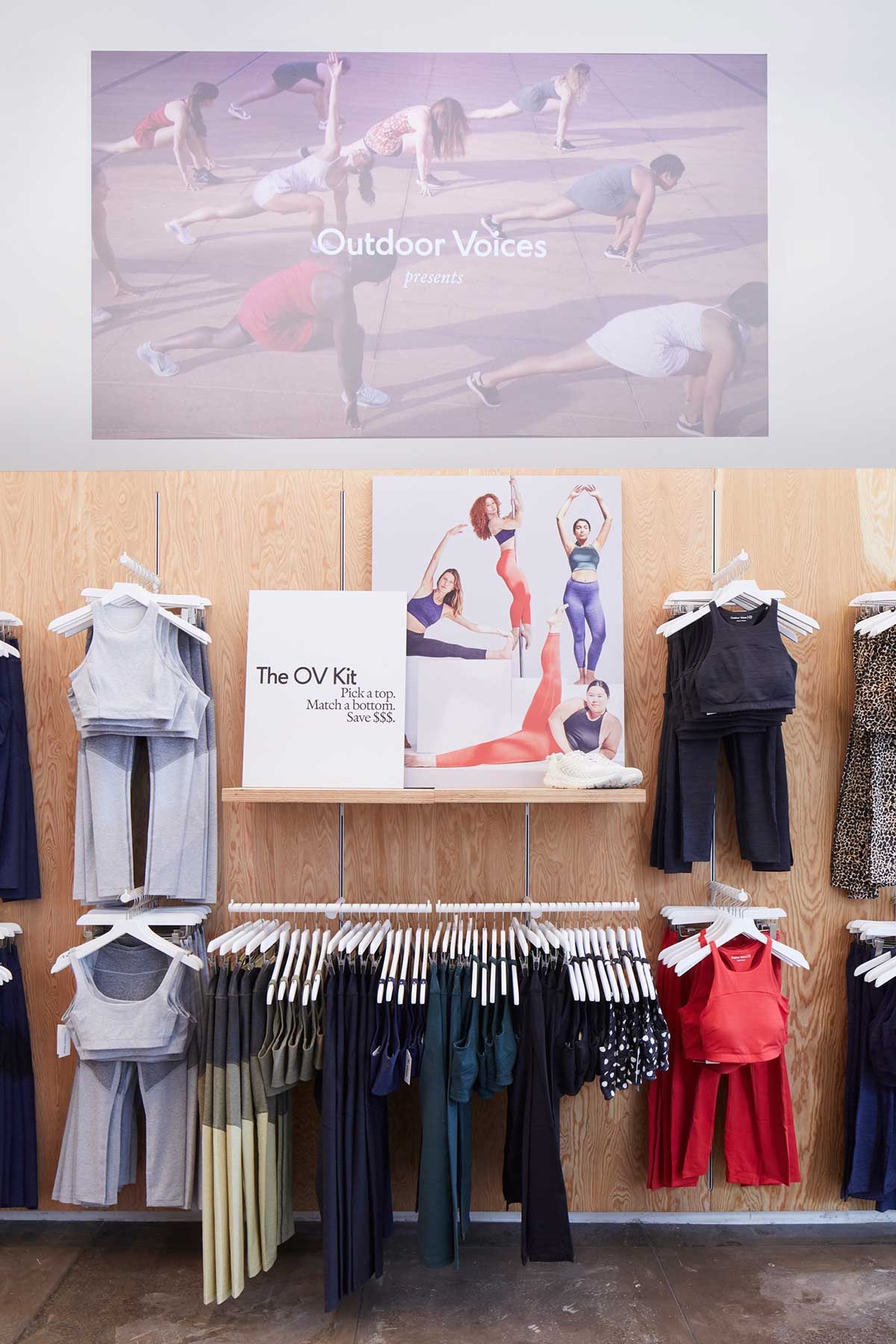 Images: Matt Harrington/Courtesy of Outdoor Voices