Amsterdam - "It's never easy for us to find the right store locations," said Claire Arksey, Retail Director for Urban Outfitters to FashionUnited from the sofa of the retailer's latest flagship store, in Utrecht, the Netherlands. However, the US retailer is one of few who can afford to be selective when it comes to its store locations. Last quarter saw the US-based company post record sales of 763 million US dollars in addition to improved gross profit margins, as demand for Urban Outfitters, as well as it's big sister labels Anthropologie and Free People continues to increase. Which is why Richard Hayne, Chief Executive Officer of Urban Outfitters aims to open a total of 24 new stores for the year, including the UO store in Utrecht.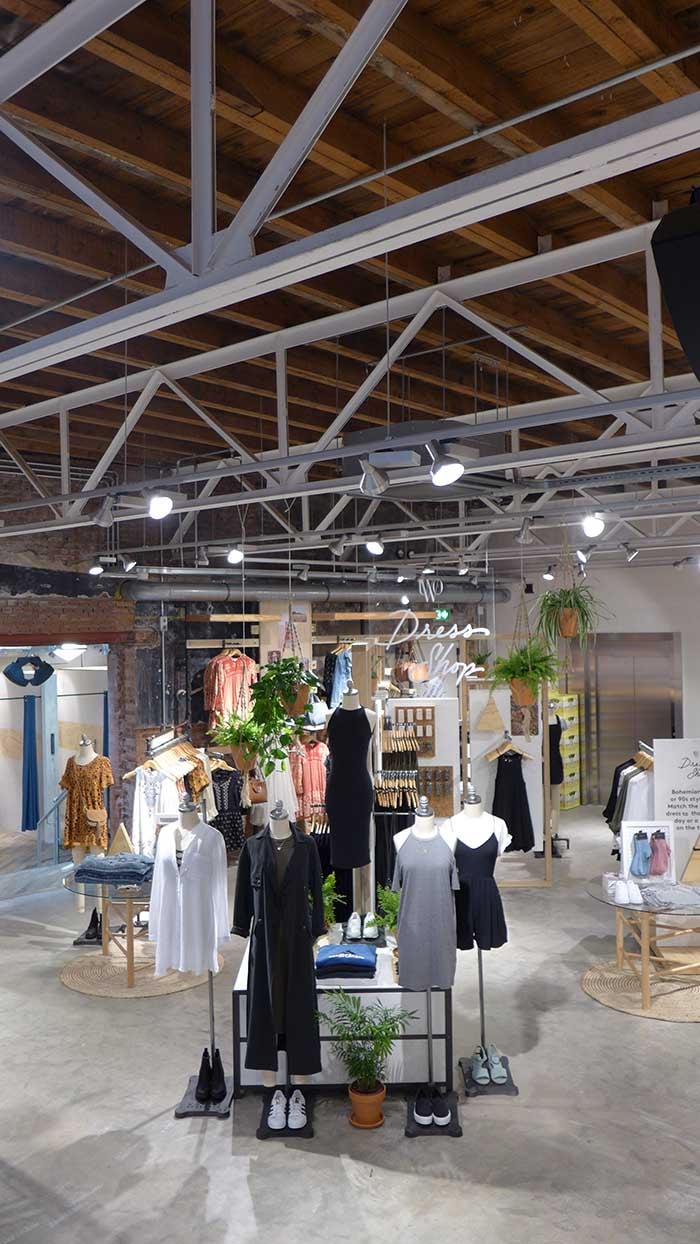 Urban Outfitters opens second flagship in Utrecht following record Q1 sales
"We always look for interesting buildings with a story to tell where we can put our own twist on - although we don't want any one or two stores to be the same. So it is hard." The new store opening in Utrecht, which is located in a former cinema and spans 10,000 square feet, follows on from Urban Outfitters debut in the Netherlands in Amsterdam in 2013 and a pop up in Rotterdam later in 2015. "Amsterdam has been such a great store for us and one of our top stores in Europe. It attracts a great demographic of tourists, plus locals." However, Arksey is confident that the new store in Utrecht will be a hit, in part due to its large student population. "I think there are around 35,000 of them here. But also it has a really nice local demographic. The city's positioning is also ideal. It's in the centre of the country, which means you get some tourists, a lot of locals and a big group of students - a perfect next location for us."
Millennials and Generation Z are the target audiences for Urban Outfitters, although the retailer attracts customers of all ages. However, with the continual shifting shopping habits of gen Y and Z, remaining relevant to these core demographic groups can prove to be a challenge. "With retail you have to be a lifestyle brand now, especially with the rise of bricks and clicks, you have to have that theatre," noted Arksey, who joined the team at Urban Outfitters 5 months ago. "So I felt like I needed to be with a brand which could create that theatre. You can see it in our areas that are expanding, like home and beauty and tech." There are several ways in which Urban Outfitters works to create its own in store theatre, ranging from offering a unique product mix, to shop in shops and in-store technology, a concept which has helped the retailer grow.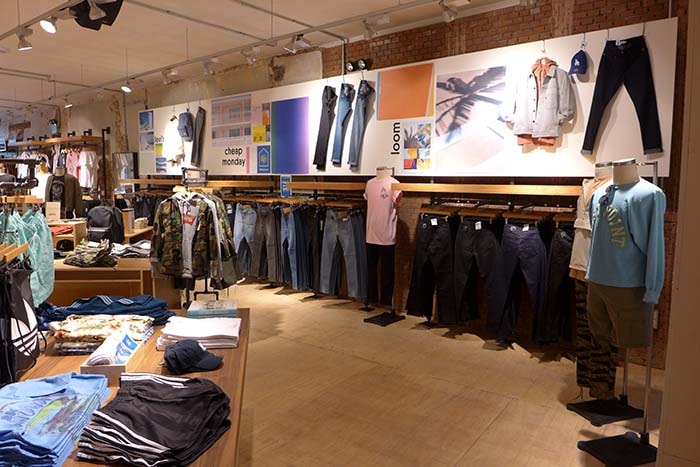 Shop in Shops offer customers "that synergy between the webstore and the store experience"
"One of the things that we have done here, which has done really well in other stores, is create shops in shops to give customers that synergy between the webstore and the store experience," explained Arksey. "You move through your pages on the websites and the same products you want to move through have been translated to the 'rooms' in the store. So if you are coming to the store for intimates, it needs to feel intimate." For the store in Utrecht this has been translated into a cozy area towards the back of the store, complete with a sofa, foliage and near the beauty section. "Intimates has also grown over the years and the area is just fantastic. UO is the first brand that I have worked at where intimates are not seen as a difficult category," notes the retail veteran. She praises Urban Outfitter for its ability to treat the category as fashion, rather than just underwear. "Bodies in particular are huge at the moment."
Home is another area which has really been growing for Urban Outfitters - both in the US and overseas. The new store in Utrecht has a homeware section which features wall art, textiles such as blankets and pillows, as well as the usual home decor items such as candles, stationery and books. The products and brands selected for the store are aimed at students, looking to decorate their first dorm room. "But we have tried to developed different sensibilities in each area as well," added Arksey. "For example, there is also be a home range for those in their early twenties going into their first home. So we're not just appealing to that student demographic." Interestingly enough, many of Urban Outfitters first customers early purchases from the store are from the homeware section. "They will buy a candle or a novelty item like some sweets and then grow with the brand. These items are marked at our entry price, so that they can still buy into the brand. Then the apparel comes a little bit later."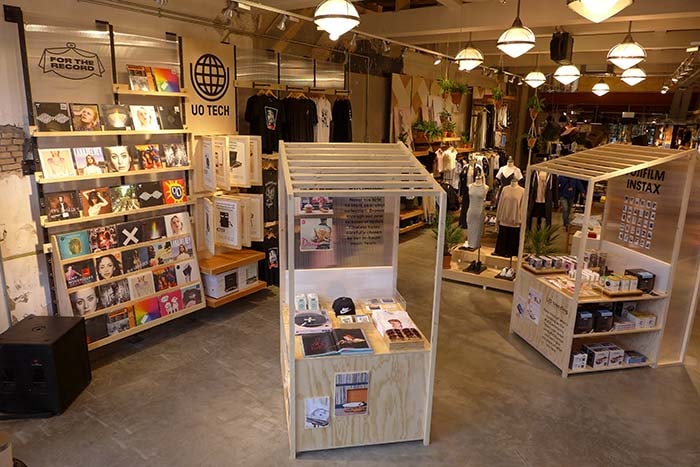 Urban Outfitters growing own brands as well as branded exclusives: "Product is King"
Arksey is aware that Urban Outfitters apparel entry price is slightly higher than its high street competitors, but attributes this to the quality of both the branded labels offered as well as their own in-house brands. The US retailer works to keep a balanced offering of the two and mixes things up as often as possible to keep things looking fresh for customers week in and week out. "What I love about all our areas is that we have the authenticity of our own brands and trying to develop that as well as the brands we buy in," she explained. "We try to balance that together with Nike and Fila and adidas, as well as exclusives." In order to ensure Urban Outfitters has a unique product offering, the company also works with brands to develop exclusive capsule collections, such as its recent collaboration with Fila. "So you can come to us for Cheap Monday, and we would have an exclusive Cheap Monday product. Or an exclusive Levi's product. Because if there is a Cheap Monday store nearby, we want to make sure that we have something a little bit different."
In addition, Urban Outfitters also incorporates its Urban Renewal range in stores to help keep its offering unique. The collection features one of a kind items made from vintage, deadstock or surplus materials from around the world. "We will get a decent quantity of something and make sure it's a good grade of quality. We have a dedicated team for the range which sources products for it." Arksey believes that the Urban Renewal section is perhaps one of the most playful of all the categories at Urban Outfitters because the team has the most fun with it. The range has two dedicated shop in shops for men's and women's in Utrecht, but "we will also mix a few of the pieces throughout as we try to encourage the customer to mix it up," said Arksey, as Urban Outfitters encourages its customers to mix brands, styles and designs.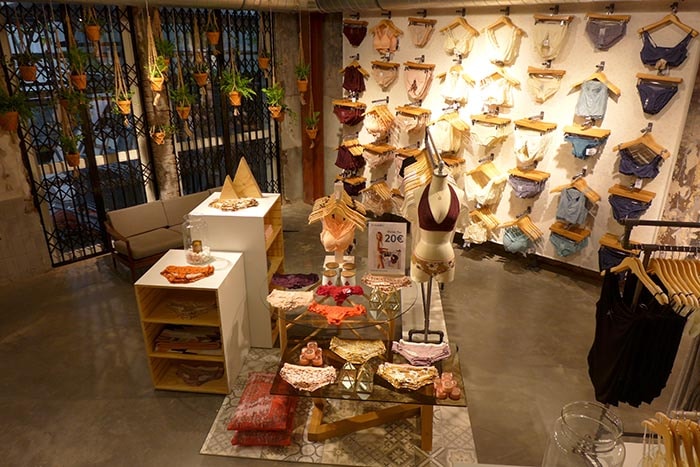 "Store layout is very important and revolves around the shop in shops"
When it comes to deciding which brands a new Urban Outfitter store will offer, it usually comes down to the location and its main clientele, with the new flagship in Utrecht being no different. "It has all the brands you would expect to see in an Urban Outfitters, we just have made sure this is the right balance for the student population. But the store mix is not different in the sense of brand offering, but we do have a buying team who came over who looked at what the mix would be of those brands," said Arksey. "We have Nike, Fila and adidas as sports leisure is important. But we have not gone 'huge' with those brands and made sure the mix is appropriate for the store." In addition, the team has selected a number of smaller brands with capsule collections to offer in store, such as Stan Ray, which are likely to have a quick turnover in store and make space for the next collection or brand. "So the customer will think - I must go in again to see the next brand coming in."
The placement of these brands within the store is also vital to Urban Outfitters ongoing success. Unlike most fashion retailers, which tend to place much emphasis on women's wear towards the front of the store and store windows, Urban Outfitters created a unisex space, featuring graphic t-shirts, sweatshirts, backpacks and UO tech in order to appeal to both sexes. "Store layout is very important and revolves around the shop in shops - creating a journey through the store that makes sense," noted the Retail Director. "We have so many different products, we want the customer to understand them and not be overwhelmed by too much. If you have a quirky store or layout, you have to make sure that the guy is not put off walking into a women's department." The opposite also holds true, as Urban Outfitters created a cozy space towards the back of the store for intimates and beauty, to ensure customers feel comfortable and at ease browsing through those areas.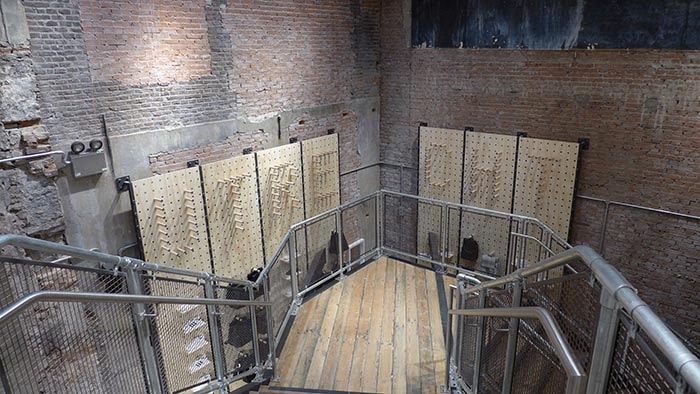 "Our stores are not white boxes that all look the same"
Having a strong visual merchandising team at hand, which all stem from different backgrounds also helps the fashion retailer ensure it is able to tailor-make each store to suit its customer demands and needs. A large part of the store interior is made on site, and the team works to ensure as much of the location original features are kept intact. "They come from different backgrounds, they may have been architectures, they may have come from a textiles background, some of them have been builders - so it gives us as a retailer a lot of flexibility if we need something built for the store," said Arksey. "It's fantastic because our stores are not white boxes that all look the same and that is very important to us." Arksey notes that she has tried to ensure that the customer journey - both through the store and online - is informative, as well as relaxed and authentic. "But product is always number 1, it's just super now."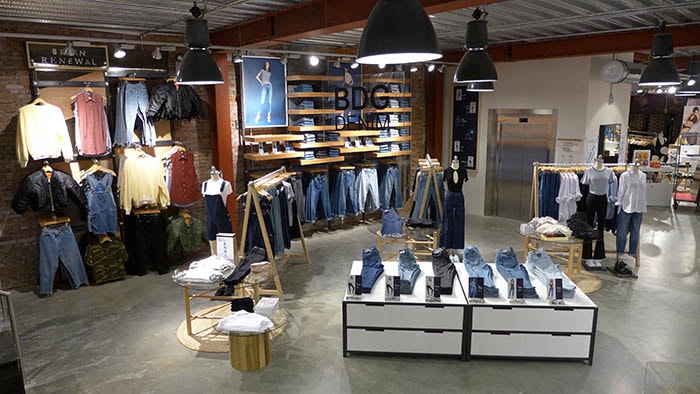 Product innovation and development is part of the reason Arkey believes the brand and its stores are so strong at the moment. In a recent conference call, following Urban Outfitters first quarter results, Hayne noted that the stores "look better and fresher today than they have in many years." Arksey, who has been shopping at the retailer for a number of years agrees, attributing the transformation to the efforts of the relatively new team in place, product evolution as well as customer experience and lifestyle element. "Product is king at the end of the day. The relevancy and longevity in the brand is really exceptional because I do not think that there is any other retailer which does this much in terms of creative and concept in the stores. Gap, Zara and H&M all go for things they can roll out in every store." For Urban Outfitters everything has to unique, as well as seamless with its digital store. "I definitely think that this is the best Urban Outfitters has ever been. I've shopped it for so long I can feel that."
Photos: Courtesy of Urban Outfitters