Brazilian-based, contemporary womenswear fashion brand UMA, the brainchild of chief designer and co-founder Raquel Davidowicz, has opened a new store in New York's SoHo neighborhood on 13 Crosby Street. The brand is a family-owned business known for their specialized timeless pieces aimed at modern women.
The products are manufactured in Sao Paulo, and are sold globally. The company focuses on quality of design, fair work relationships and modern aesthetics that will appeal to women of all ages and body types.
The store was commemorated with an opening event last week Thursday, featuring Sao Paulo born DJ and music producer Béco Dranoff who was brought to entertain the 115 guests including notable names such as Emma Ferrer - granddaughter of Audrey Hepburn and representative to the US for the UN's High Commissioner for Refugees – Alexandre Assouline, Alexia Bontempo, Charlie Klarsfeld, Elle Dee, Lacey Dorn and Natalia Renken.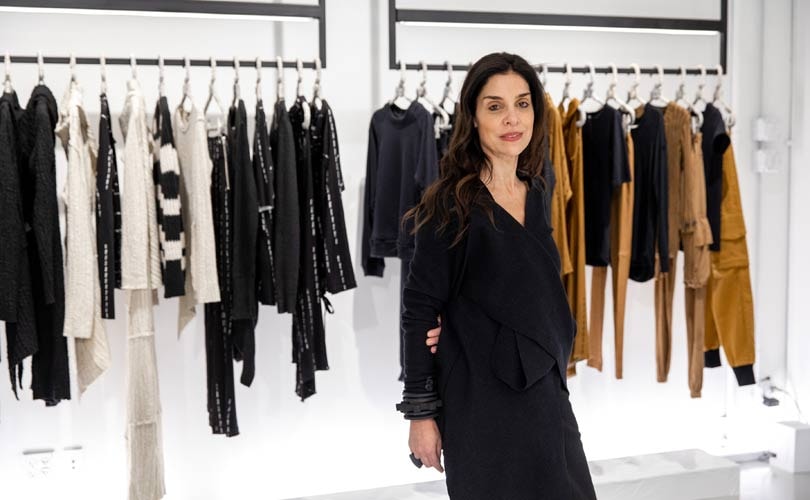 The new UMA store boasts a space three times larger than the original location on Bleecker Street and reveals a sleek, contemporary design that portrays the brand's luxurious yet laid-back lifestyle. The opening event highlighted their fall/winter 2018 collection.

The current collection features light fabrics, flowing silhouettes, a plethora of pockets and an aesthetic blurring the lines between high-brow and low-brow. The line, based on clothing that may be worn for ease of travel, was recently presented at The Immigration Museum of the State of Sao Paulo.

UMA enjoys a dedicated art and dance world cult following, known for clothes that allow for ease of movement with an airy quality. Most recently UMA partnered with São Paulo Companhia de Dança, where UMA was responsible for all costumes.

photos: courtesy of Nadine Johnson