Japanese apparel retailer Uniqlo has announced the opening of four new stores in Canada this fall. Three of them will be located in the greater Toronto area, namely at Vaughan Mills, CF Markville, and Square One Shopping Centre. The fourth shop is set to open at Coquitlam Centre, in the greater Vancouver area.
"After much demand from loyal customers we are especially excited to be opening new stores in Ontario for the first time since our Canadian launch in fall 2016", said Yasuhiro Hayashi, Chief Operating Officer of Uniqlo Canada, in a statement.
With the addition of these four new stores, the total number of Uniqlo stores in Ontario will be brought to six. Uniqlo already operates shops at the CF Toronto Eaton Centre and the Yorkdale Shopping Centre. The Japanese brand currently runs a total of five shops in Canada.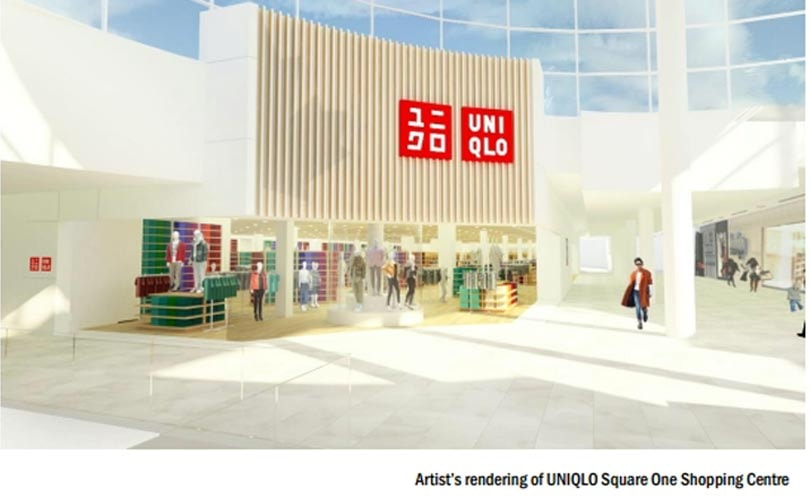 The shop at Vaughan Mills will be the largest one of the four, spanning over more than 20,000 square feet (1858 square meters), all on one floor. The two other shops in the Toronto area will measure approximately 15,000 square feet (1393 square meters) each. As for the store at Coquitlan Centre, it is set to occupy 12,000 square feet (1114 square meters).
Uniqlo was founded in 1984 and operates more than 2,000 stores worldwide.
Pictures: Uniqlo Japan Facebook/ Artist's rendering of Uniqlo Square One Shopping Centre, courtesy of Uniqlo Canada