Unique relationship with nonprofit GiGi's Playhouse partners design students with adult clients living with disabilities
NASHVILLE, April 24 2019 – The O'More School of Design at Belmont University hosted its annual Fashion Show last night in the campus' Massey Concert Hall. The event represented O'More's first Fashion Show since it joined Belmont University last fall.
The annual show serves as an opportunity to showcase the work of nine fashion design seniors and two award-winning alumni. Student capstone collections ranging from avant-garde to lavish evening gowns and contemporary wear to Asian-inspired street wear took the stage throughout the evening. Additionally, the event featured the Fall/Winter 2019 denim collection inspired by extreme sports, designed and constructed by O'More students and sponsored by Olah, Inc. and Prosperity Textile.
O'More senior and Franklin, Tennessee native Morgan Stengel was inspired by the beauty of the world and the unique places still waiting to be explored. Her collection, Belle åme, features "luxury daywear pieces that are full of life and embody a certain confidence and independence," she said. "With Nashville's Fashion Industry growing more each day, there are so many possibilities opening up for all creatives. I am currently working as a Stylist, Buyer and Store Manager for a women's boutique in Franklin. I am looking forward to taking on design internships with companies and local designers to gain as much knowledge and experience in the fashion industry as I can. Eventually, I would love to work as a Product Designer as well as maybe starting my own line and wholesaling to local retailers."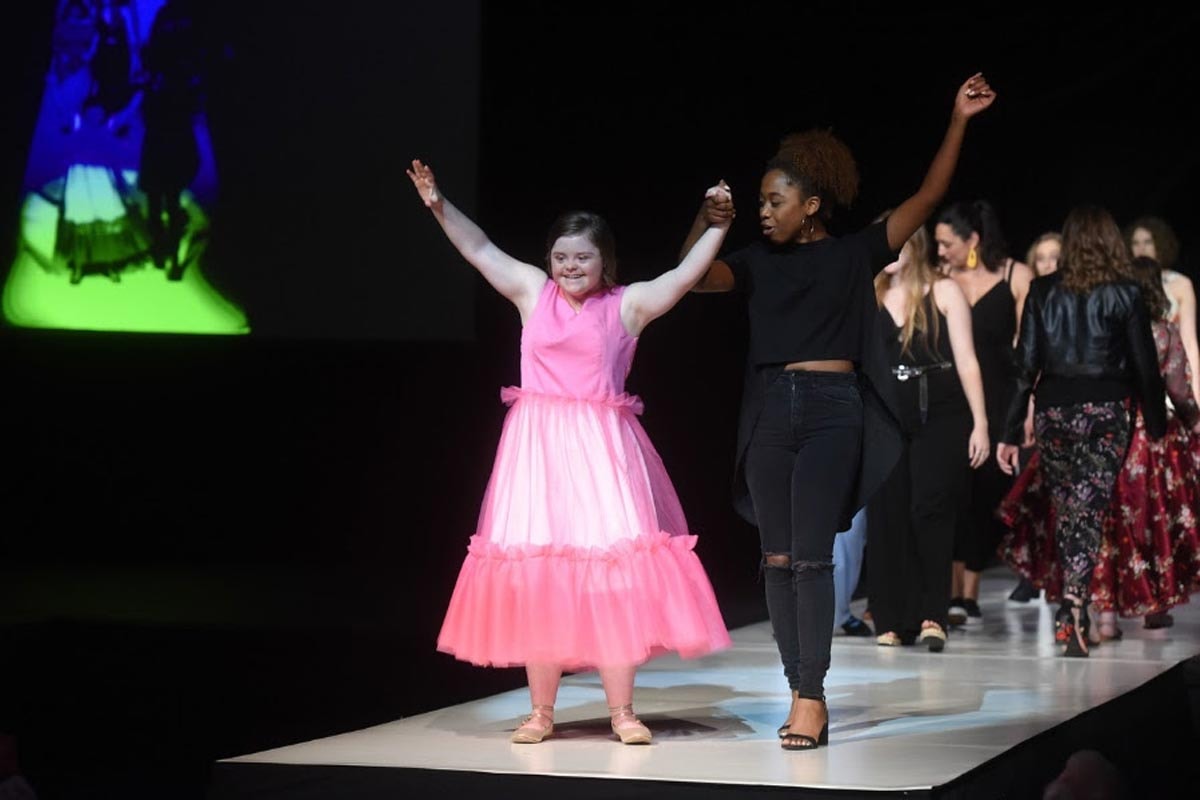 This year's participating alumni included 2018 Nashville Fashion Forward Fund recipient Van Hoang and NFA Honors 2017 and 2018 Women's Wear Designer of the Year Ashley Balding.
Chair of Fashion Design and Merchandising at the O'More School Jamie Atlas said the experience of participating in a fashion show for students is almost as meaningful as the event itself. "Beyond the excitement of being in the show, the process teaches students about the effort and commitment it takes to get there," she said. "They experience having their work scrutinized and how stressful it is to deliver great quality under deadline pressure. It is demanding, but when it is over, they realize just how rewarding the experience is."
Beyond the show's highlighted collections, a special partnership with GiGi's Playhouse, a nonprofit dedicated to changing how the world views Down syndrome, has created a program that pairs fashion design students with teens and adults who have Down syndrome. Demonstrating design's innate ability to transform lives, each student has created a custom outfit for their GiGi's client, made with their specific preferences and needs in mind. Audience members will have the chance to see these creations as the client will model the piece on the runway.
The program, known as GiGi's Playhouse Nashville's Art Explosion, provides participants with exposure to multiple art media, as well as an outlet to express themselves, build confidence and socialize with peers. GiGi's participants have completed the art-based program in anticipation of the upcoming event, looking forward to their opportunity to take the stage. Tori McMahon, a 24-year-old participant, mentioned her excitement surrounding the opportunity to model her outfit saying, "I feel like a queen and gorgeous and fabulous."
Ben Summers, 22, added, "I feel very excited and pumped. It's going to be a powerful fashion show," while 30-year-old Tori Hammett noted, "I love this program. It's awesome. It helps me be beautiful. [I love] hanging out with all the people."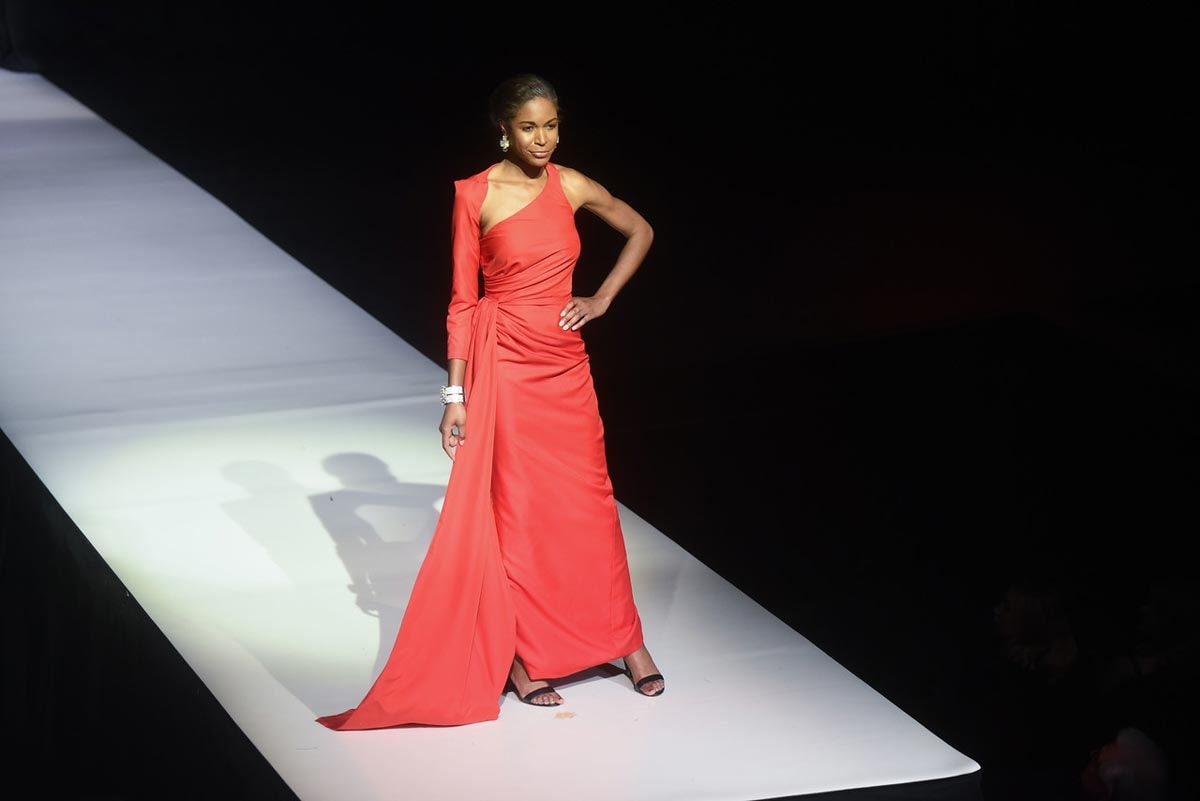 In addition to the impact the partnership has made on GiGi's adults, Atlas said this unique experience is a significant one for her students, as well. "It is exceptionally gratifying to do this work," she said. "These pairs develop personal bonds, collaborate on style, fabric and color and partner to create an outfit specifically for this client. I only wish those in attendance could see the collaboration process for themselves."