Denim Days came to New York for the first time this weekend from September 30 to October 1. The star of the first New York Denim Days was Dutch designer Anbasja Blanken of Ala Blanka.
The young designer is a recent recipient of the Global Denim Awards, and came to New York to debut her award winning collection and see how customers would react to it. For three years, New Yorkers got to watch their friends across the pond enjoy the Denim Days festival in Amsterdam, but both the festival and Blanken were welcome additions to New York's fashion scene for the weekend.
Blanken, who is preparing to launch a full-scale denim collection, was on site with samples of her work from her Global Denim Award winning collection to show people how she works with materials and puts her own spin on things.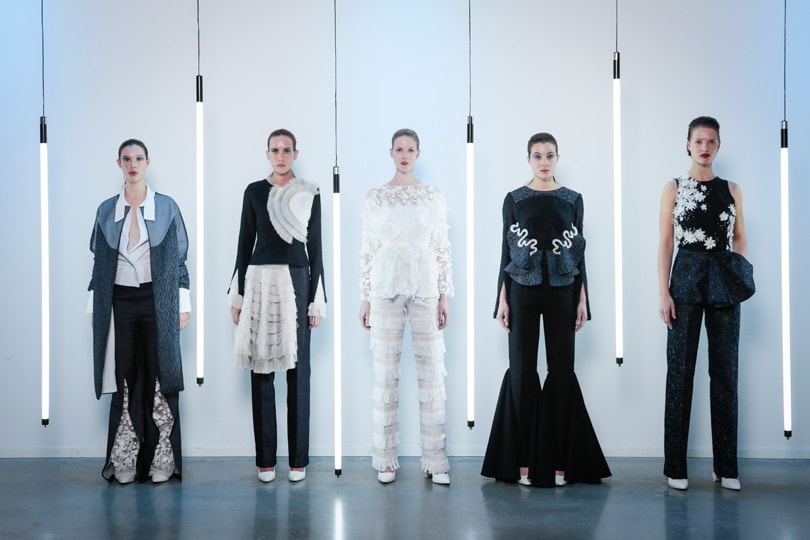 Anbasja Blanken of Ala Blanka brings Global Denim Awards collection to New York Denim Days
Before she dived into the denim world, her specialty was luxury materials like silk, but, as she transitioned to being a denim designer, she took the same approach to the material as she did with luxury fabrics. "That's what makes my collection different from the rest," Blanken said. "I treat it like it's something elegant, rather than street style. People want to wear these things on the red carpet, not just on the street."
Blanken never saw herself becoming a denim designer. However, her first experience with denim came when she was in college and she interned at Intoxica Jeans, where she worked as a design and studio assistant.
Her biggest challenge when she first returned to denim was how to make something new. "I asked myself how was I going to do a denim jacket, and still be new with it," Blanken said. "When I first got called to be part of the Global Denim Awards I was just like 'I don't know.' I wasn't sure I could do that, but they really loved my style, so I guess they wanted to see how me collaborating with a denim mill could transform into something else. I was so happy when I won the award, and it just opened me up to a world of possibilities."
Blanken describes her collection as being somewhere between ready-to-wear and demi-couture. She is aiming to officially launch her collection at retail early next year, and plans on taking a seasonless approach to her designs. "I don't like the idea of doing a spring or fall collection," Blanken said. "If you want to look beautiful, you don't want to think 'this is so next season.' You just want to pull it out of your closet and wear it."
Her goal for her collection is to be the "Trouser Woman of the World."
With sustainability being such a hot topic in denim, Blanken made sure to keep that in mind for her collection. She uses a lot of her materials really raw and tries to avoid too many dyes and chemicals. When she does prints, she does it with laser machines to reduce waste pollution from dyes. Simplicity is the mother of invention, because as she classically states, "Less is more."
And who said denim couldn't be luxurious?

During the month of October FashionUnited focuses on Denim. For all our articles on Denim, click
here
.