After the success of the first edition in June 2016, which brought together dozens of exhibitors and hundreds of visitors, the international denim exhibition Denimsandjeans will return to Vietnam. The second edition will be held on June 7 and 8 at the Gem Center in Ho Chi Minh City and will feature the theme 'Street Style'.
Expected are again leading denim, jeans and fabric companies as well as chemical, accessory and other suppliers of the denim supply chain. Over 50 international companies are expected from Vietnam, China, Indonesia, Hong Kong, India, Pakistan, Bangladesh, Brazil, Italy, Switzerland, Japan, Thailand and Taiwan as well as around 1,000 trade visitors.
"Vietnam is one of the fastest growing denim destinations globally and through our denim shows, we enable the International Denim Industry to see the immense potential of this important denim sourcing location", said Sandeep Agarwal, founder of Denimsandjeans.com.
Vietnam is currently the fourth largest apparel exporter after China, Bangladesh and Hong Kong -but likely to surpass China at some point - and the country's apparel industry consists of around 4,000 garment factories employing about 2.5 million workers. New garment hubs like Thua Thien Hue are promising. In 2015, Vietnam's export volume for apparel and textiles reached 27 billion US dollars and is expected to reach 30 billion US dollars in 2016. Denim is an important segment and is taking up an increasingly larger export share.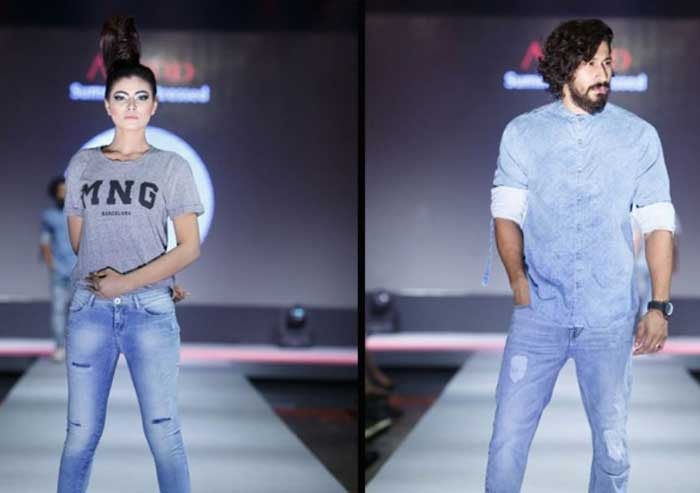 The Denimsandjeans.com website was set up in 2007 by Sandeep Aggarwal to provide trends, analyses and reports on an almost daily basis for the denim industry worldwide. The first Denimsandjeans exhibition took place in March of 2014 in Dhaka, followed by the second one in October of the same year in Dhaka. The Bangladesh shows then became an annual events, followed by the first edition in June of this year in Vietnam. Denimsandjeans.com has also launched De-Brands, the first online denim show, that brings buyers and suppliers together online at their portal.

Images:Denimsandjeans.com