On October 18, Decoded Future New York, the one-day summit from trends intelligence service Stylus, will bring together its in-house experts, industry leaders and tech innovators to discuss the biggest consumer trends affecting fashion brands today.
Here's five things to expect from the event:
1. Key trends for 2020 and beyond – Stylus' Chief Creative Officer Tess Mansfield will provide a first look at Stylus' key trend predictions for 2020. From colour and materials, to wider fashion, and retail and marketing engagement trends, Stylus will share a plotted overview of the year to come.
2. Debate: Sustainability & Social Good – Brands can no longer ignore consumer calls for action against climate change. That's why Decoded Future has made sustainability and social good the underlying theme of this year's agenda, with Patagonia, H&M, ADAP and thredUP all due to join the stage. From learning what it means to effect change for your consumers, to looking at the companies that are successfully contributing to the circular economy through sustainable fashion, expect dynamic discussion on cleaning up fashion's act.
"Sustainability is a now-imperative journey for fashion brands and retailers – those that don't make a change risk being left behind." – Emily Gordon-Smith, Director of Consumer Product, Stylus
3. A look at your future consumer – From Gen Alpha (aged 0-8) – expected to be the wealthiest and technologically-connected group to date, to the dynamic force that is Gen Z, Decoded Future will highlight key opportunities for businesses and marketers to engage effectively with these future generations. Looking further ahead to 2035, Stylus' Senior Beauty Editor, Lisa Payne, will offer a peek into the evolving world of your future consumer, uncovering the next trends transforming these consumers values and lifestyles, and visualize the new products and engagement strategies likely to resonate.
4. Future-proofing retail strategies – Colour, materials and creative layouts all impact a customer's in-store experience – whether it's by appealing to people's tactile sensibility or exploiting the Instagram-hungry demand for arresting interiors. At the same time, technology is helping to create supercharged store spaces – bridging the gap between e-commerce and in-store shopping. Decoded Future New York will welcome retail experts including the likes of Mike Roberts, Chief Creative Officer at Green Room Design, Stylus' head of Retail, Katie Baron and Matt Alexander, Co-founder & CEO, Neighborhood Goods to the stage to discuss the new rules of retail engagement.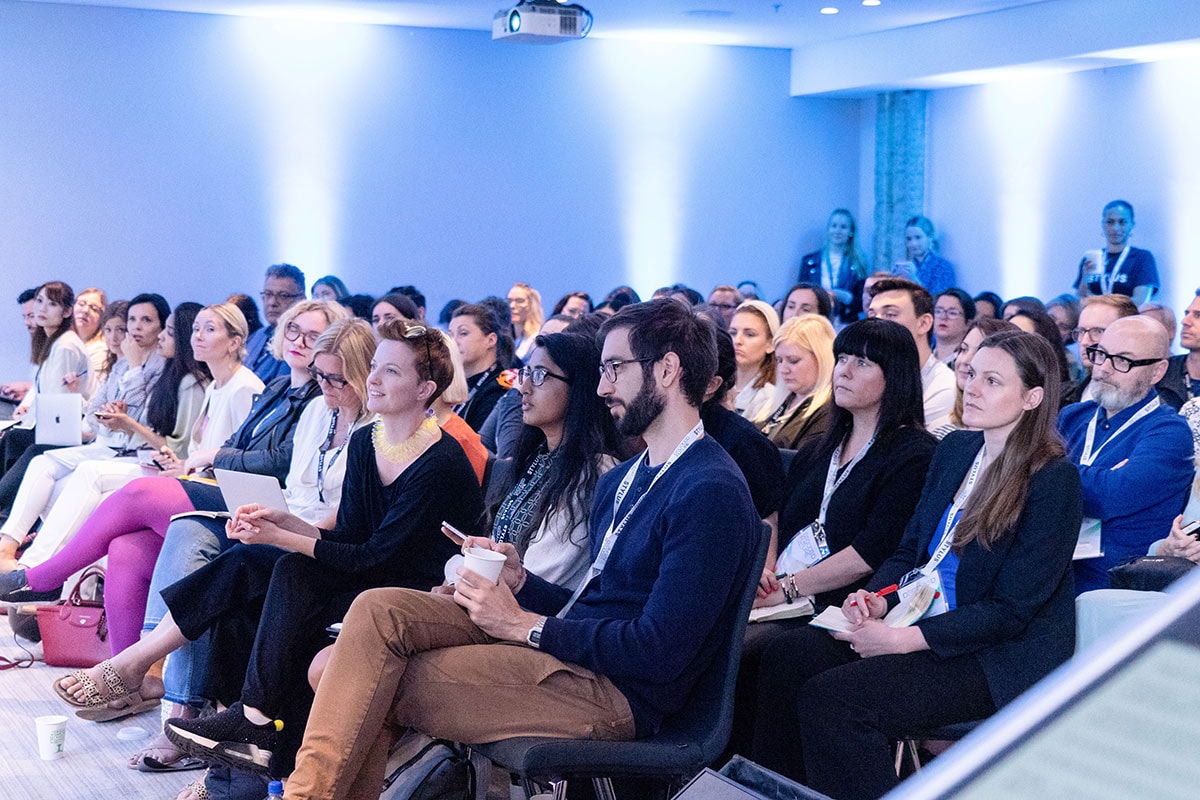 "With the amount of content seen by a consumer on any given day, both DTC brands and heritage brands are constantly trying to stop the scroll. What's interesting today is to see brands starting to incorporate lifestyle content into their advertising on visual channels like Instagram, Google Shopping, or even Amazon product pages… Brands have to tell the same story across different channels if they want to gain customer loyalty." – Michelle Belcic, VP Brand Strategy, Dash Hudson.
5. Insight into the changing rules of communication – Over the last decade, emojis, hashtags, memes, short-form video content and longer-form audio have become fundamental ways in which consumers engage with each other and with brands. Today though, brands need to create genuine experiences to capture their audience's ever-fleeting attention. Decoded Future speakers look at how brands are maintaining their customer's accessibility and navigating the constant evolution of communication whilst maintaining brand credibility and integrity, inviting insights from Rachel Comey, Pinterest, Calvin Klein and Dash Hudson.
This is just a taste of the Decoded Future New York agenda, book your ticket and hear from 60+ industry experts. FashionUnited readers benefit from 20% off of ticket prices. Find out more here.