ASOS has launched the fourth iteration of its pride collection teaming up with GLAAD (Gay and Lesbian Alliance Against Defamation) again. 100 percent of the proceeds of net sales will be donated to GLAAD.
The collection was designed to continue raising awareness for the impactful work GLAAD has done for the LGBT community over the past 35 years. The theme of this year's collection is unity, continuing the message of the three previous collections.
Although pride is going virtual this year, brands are still celebrating pride month with merchandise and supporting vital LGBT causes. The first drop of the ASOS pride collection is available now on the retailer's webshop, and additional pieces will launch throughout the month. Sizing ranges from XS - 4XL with price points ranging from 29 dollars to 69 dollars.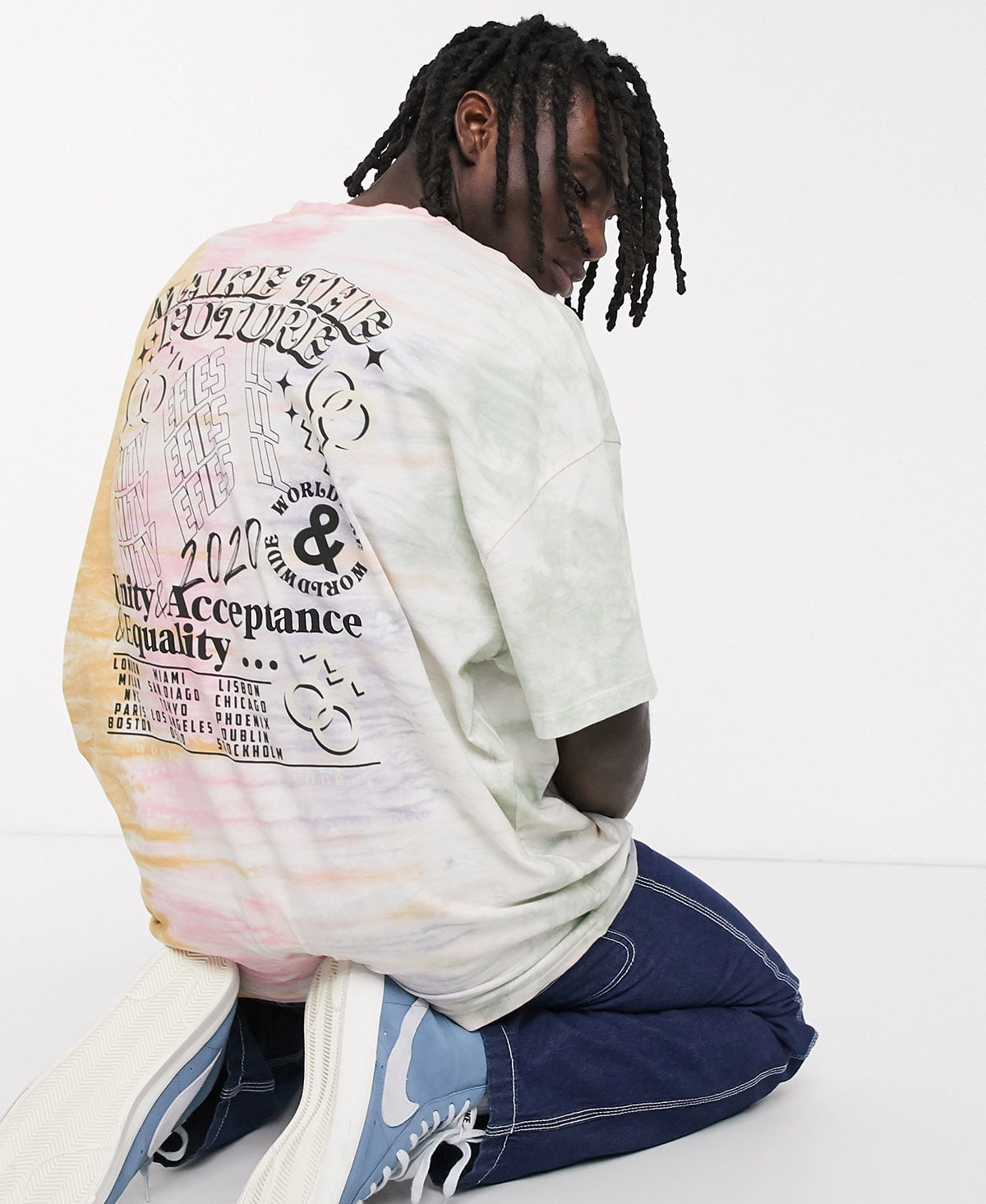 Pride month branding is a multi-billion dollar business for corporations, and rather than just profiting off LGBT people many companies, like ASOS, have opted for the charity route to take it as an opportunity to combine fashion and philanthropy. Levi's, which also carries a pride collection, has 100 percent of the proceeds go toward OutRight Action International, an organization supporting international gay rights.

photos: courtesy of Factory PR