Like a phoenix from the ashes, Baldwin has risen with a new rebrand as BLDWN. This time around it's all about the Americana. For their spring 2019, which debuted at New York Fashion Week this week, the brand reinterpreted modern American design and women's staples influenced by pillars of art, architecture, design and photography greats.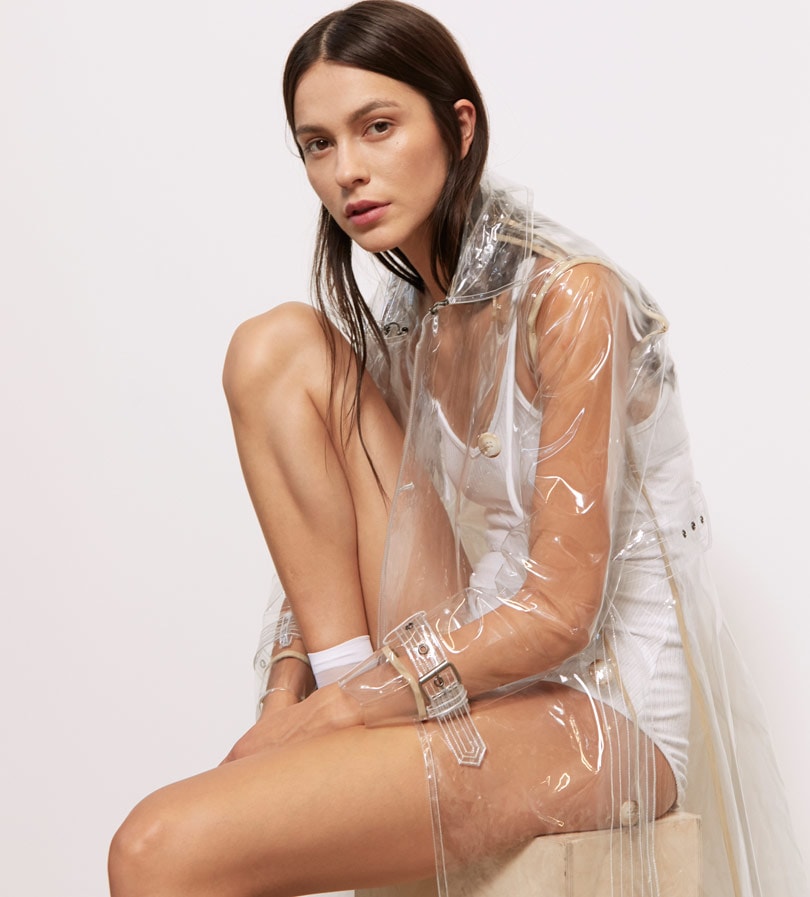 The primary inspiration for the collection was American street photographer Mark Cohen, who was celebrated for his kinetic close-up shots of people in a 70s-era New York. The brand has come a long ways away from its days as just a denim brand, with this season's collection showcasing elevated outerwear, knits, workwear and dresses.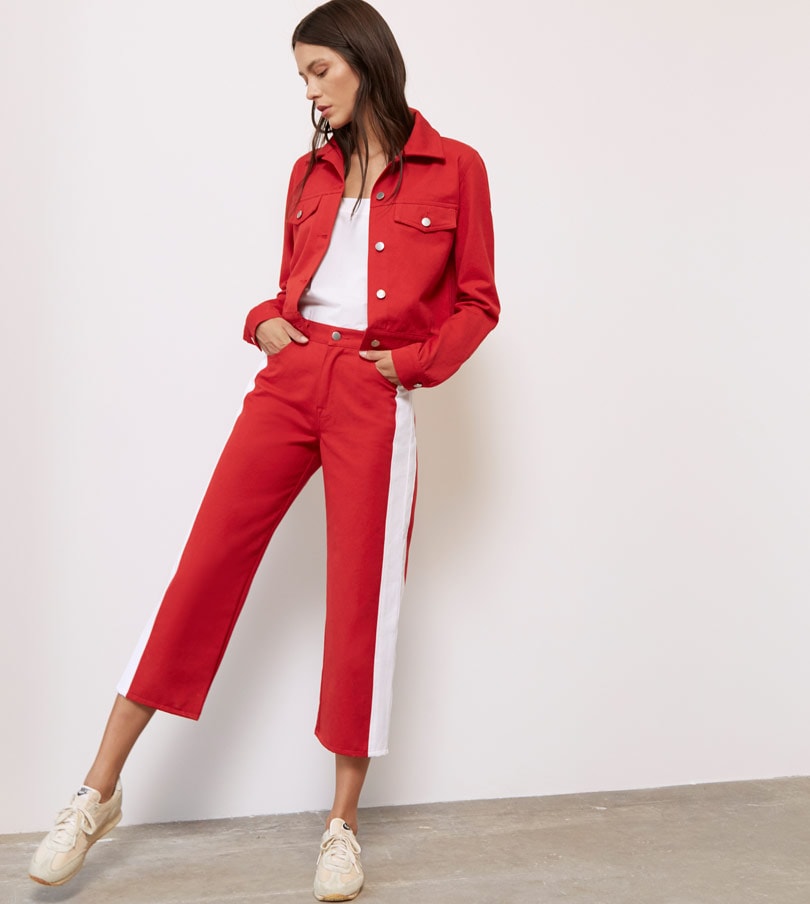 The brand's new president and creative director, Jonathan Crocker, has ushered in a new era focused on functional design, but still retaining a high fashion element. Details this season included stripes, color-block and ribbed base layers inspired by American varsity. Suiting and shirts were done in modern clean silhouettes, as an update to classic styles.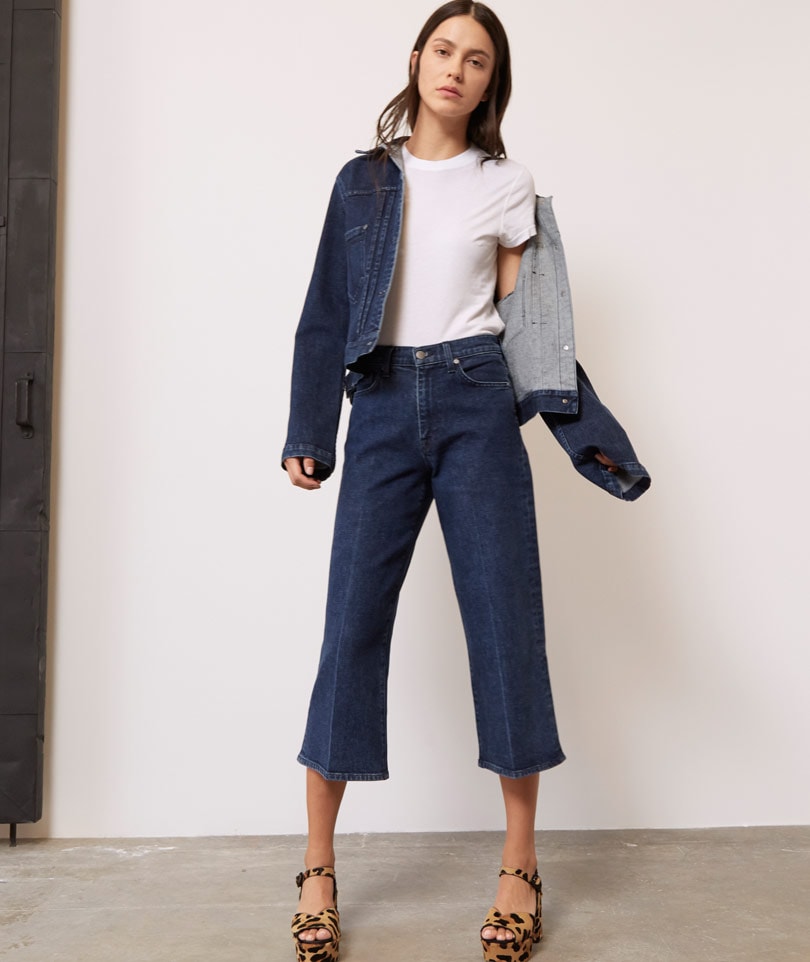 This new era for BLDWN is their chance to be able to sell things based on fast moving trends. Trends in denim move slower, whereas with fashion pieces it's a year over year turnover. Colors, like bold red, and statement pieces, like denim jackets with shoulder details, are sure to go over well with fashion crowd who are shopping beyond basics. It's a smart restart to the collection, and a conversation starter.

photos: courtesy of Purple PR