The first time I shopped at Bottega Veneta was in the fall of 2003. I was in the brand's Monte Napoleone flagship in Milan, it's darkly lit interior reminiscent of a decadent cigar bar, and mesmerised not by the curated display of luxury goods, but the visible craft of its products. On that visit I bought a pair of intrecciato slip-on loafers and bi-fold wallet in the same leather, the house's buttery soft signature woven leather that is handmade in its atelier in Montebello Vicentino, Veneto.
In the early 2000's Bottega Veneta was Italy's equivalent of France's Hermés, uber luxury without screaming logos. It was understated chic, beautifully crafted product with a price tag to match. With scarce availability - this was before its store expansion later in the decade - it was a formula customers loved and were eager to buy.
Logoless luxury
What I loved about Bottega was its lack of flamboyance. There was no hype, neon signs, and queue of customers, like at Gucci and Prada a few doors down. Here sophistication didn't need a label or seasonal it-bag. One could spot a cashmere sweater jacket with a snakeskin detail or an ostrich tote, casually merchandised on its dark wooden shelves. Eye-watering prices but so easy to admire and fuel desire.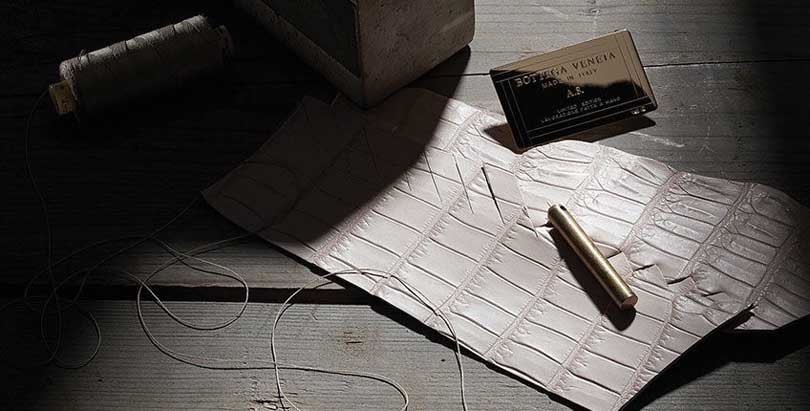 That desire was due in part to its creative director, Tomas Maier, who was appointed by Tom Ford in 2001 to head up design at the Italian fashion house. Instead of revamping its heritage, Maier constituted the core values of Bottega Veneta, which he called "the four cornerstones": fine-quality materials, extraordinary craftsmanship, contemporary functionality, and timeless design. Maier also returned the house to its logo-less roots, famously stating "When your own initials are enough."
It was Maier who grew Bottega Veneta into the luxury lifestyle brand that it is today, introducing small staples of ready-to-wear, homeware, jewellery, fragrance and watches.
But fast forward a decade and understated luxe at Bottega Veneta got a little dusty. As a customer who once loved its core leather goods products, I haven't stepped foot in a BV boutique in a long, long time. This is underscored by the brand's weakened sales during a time when parent company Kering focused its ambitions on Gucci and Saint Laurent, with the former aiming to achieve 10 billion euros in sales in the next two years.
No doubt the appointment of Daniel Lee, a previous design director at Céline, will align the brand with its new (digital) strategy, to tell the BV story with greater thunder, rather than let customers guess and discover what its initials are for.
It would be a great shame, however, if Bottega Veneta began producing blockbuster handbags, slick campaigns and branded merchandise like The aforementioned Gucci and Saint Laurent. An injection of youthful energy will no doubt be great for sales, but the days of subtle luxury will be over.
Photo credit: Bottega Veneta