Imitation is the sincerest form of flattery, a phrase especially relevant in the world of luxury fashion. In a latest effort to clampdown on China's counterfeiters, imitators say they are fans of brands, not fakers.
Hong Kong-based House of Hello (HOH) must be enormous fans of Hermes, who's Birkin lookalikes sell for 2,229 Chinese Yuan Renminbi, or the equivalent of just under 300 euros.
According to Jing Daily, HOH built its entire business on copying the designs of big-name brands. Their retail prices are relatively small for a near identical bag - that is you're not fanatical about perfect seams.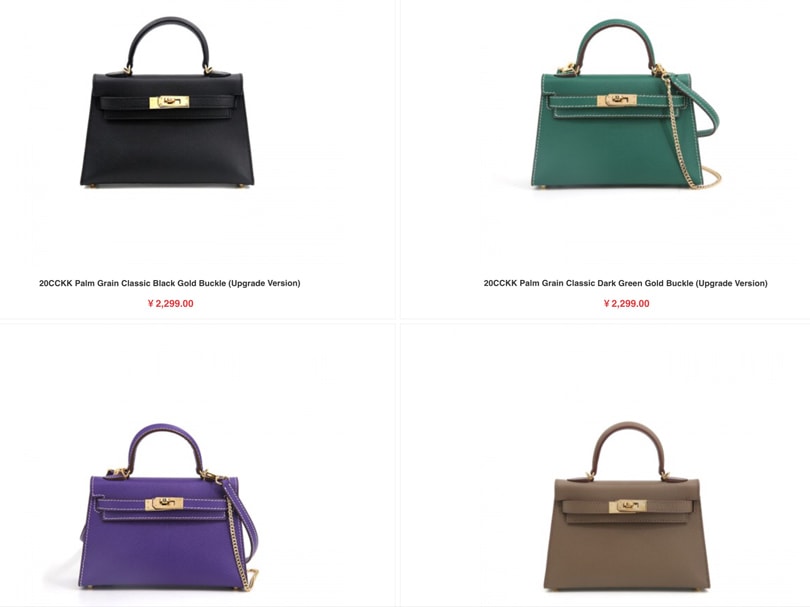 Does copyright mean anything in China?
While for western companies it may seem an act of shameless copying, the Chinese themselves regard it as a tribute. Take the new store Colette: Forever which opened in downtown Shanghai this year: named, without irony, after the iconic Paris boutique complete with identikit logo font and colour. Whilst every fashionista in the Western Hemisphere knows Colette shut its doors at the end of last year, we also know the Chinese version has nothing to do with the fashion emporium founded by Colette Roussaux and her daughter Sarah Lerfeli.
In any western country mimicking a well-known retailer would be strictly met with regulations and intellectual property laws forcing the business to change or shutter. A 'tribute' to a store would not hold up with international IP infringement, whereas in China, the murky waters of copyright can easily be avoided.
Jing Daily explains the mentality amongst Chinese entrepreneurs: "I like it, so I am allowed to create one just like it." The publications says the phenomenon is in part a result of the opening up of the Chinese economy, when the country transformed into the world's factory, supplying major fashion labels around the world.
According to the 2016 annual report from the U.S. Customs and Border Protection and U.S. Immigration more than 80 percent of all seized merchandise that infringed intellectual property rights came from either China or Hong Kong.
What can brands do to protect their intellectual property in China
The most important step to protect a brand is to file a trademark application in China the brand's goods and/or services. This will provide a first line of defense against counterfeiters and trademark squatters.
Once a trademark is registered a brand can submit takedown requests to Chinese e-commerce sites, request Chinese customs to seize goods, and bring lawsuits for trademark infringement.
Photo credit: House of Hello website