Danielle Wightman-Stone

|
Celebrity stylist Ilaria Urbinati, who is known for dressing actors Bradley Cooper, Ben Affleck, James Marsden, and Kevin Costner, is teaming up with American retailer Eddie Bauer on a limited-edition 28-piece menswear collection for autumn/winter 2015.
The collection, which was launched at Eddie Bauer's adventure house concept during the Sundance Film Festival, will hit stores and online from early October and will feature outerwear, sweaters, a cardigan, and chinos, as well as hats, scarves and gloves.
Inspiration for the Eddie Bauer Limited Edition by Ilaria Urbinati collection started with the brand's historical archives, where Urbinati, who was just crowned Menswear Stylist of the Year at The Daily Front Row's Fashion Los Angeles Awards, researched its designs and classic patterns to create tailored pieces that offer unique detailing and a new modern slim fit.
Highlights include an updated modern interpretation of Eddie Bauer's 1936 Skyliner Jacket and 1953 Kara Koram Down Parka as well as fair isle sweaters, buffalo check flannel shirts, and chino pants featuring a custom-designed camouflage print using the brand's iconic goose logo.
Eddie Bauer launching limited-edition line with celebrity stylist
"Eddie Bauer is a brand that has always symbolised quality outdoor products and has continuously pushed the boundaries on design," said Urbinati. "I wanted to partner with an iconic American brand on a men's sportswear collection that I could envision my clients wearing. Every man deserves multi-functional, stylish pieces to ensure they are looking their best every day, no matter their adventure."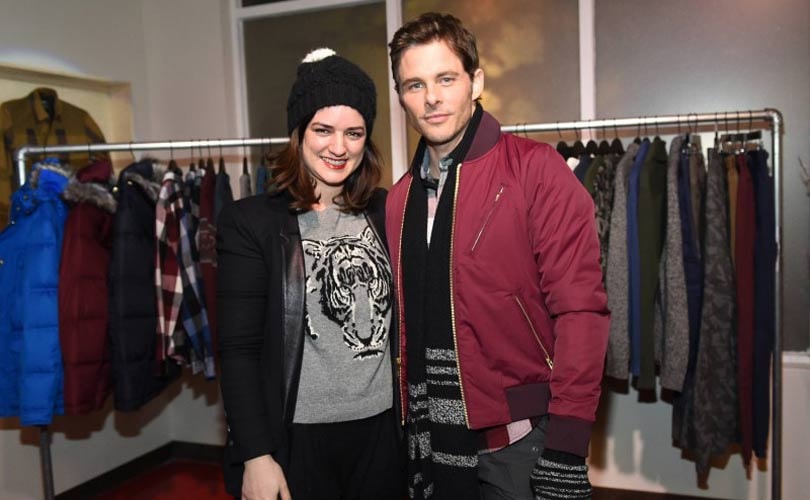 Mike Egeck, chief executive officer for Eddie Bauer, added: "The vision for this collection was simple: create timeless, quality, essential pieces for the modern man, reflecting the same spirit of adventure and craftsmanship that Eddie Bauer has stood for, for nearly 100 years. Ilaria and our design team have created a collection for today's adventurer who requires both versatility and sophistication in his outfitting."
Urbinati, who has become one of Hollywood's most sought-after stylists, began her career as a buyer at some of Los Angeles' top fashion boutiques before opening her own store in 2008 called Confederacy, which catered to many prominent celebrities and musicians. This collaboration with Eddie Bauer isn't her first she previously teamed up with Albert Hammond, Jr. of The Strokes on a limited edition line of suits that were worn by Ryan Gosling in Crazy Stupid Love.
Eddie Bauer sells premium outerwear, apparel, footwear and accessories aimed at an active outdoor lifestyle at more than 400 stores across the US, Canada, Germany, Japan, and Southeast Asia, as well as online. The Eddie Bauer Limited Edition by Ilaria Urbinati collection will be available in select North American stores and online from October 2015.
Images: Eddie Bauer