Danielle Wightman-Stone

|
London - It seems the fashion industry can't get enough of the Chinese New Year and the Year of the Monkey, with luxury brands launching themed collections, dedicated window displays and even social media campaigns to embrace the Lunar New Year, which official started on February 8.
Over the years fashion brands have really embraced Chinese New Year, trying to get a slice of the consumer spending to celebrate the occasion, with common themes being to produce lots of red items to symbolise good fortune and joy, as well as creating motifs out of the animal of the lunar new year.
This was most evident in 2014, the Year of the Horse, everyone it seemed was exploring their equestrian roots from Burberry to Ralph Lauren, however, last year's Year of the Sheep/Goat seemed to be a little more difficult, which is probably why brands from Coach to Prada are excited about the prospect of putting the monkey on everything.
The scope of brands getting into the spirit of the Chinese Lunar New Year is wide, it seems everyone wants to cash in on the celebrations - Parisian-based brand Kenzo has launched a dedicated capsule line paying homage to auspicious Chinese colours in a red and gold colourway featuring the brand's signature tiger, eye, and multi-icon motifs, while Louis Vuitton added a monkey-theme embroidered shirt into its spring/summer 2016 menswear collection. The luxury fashion house has of course added a few gift options including an eye-catching silk square scarf featuring playful monkeys and a line of monkey-themed Vuittonite jewellery.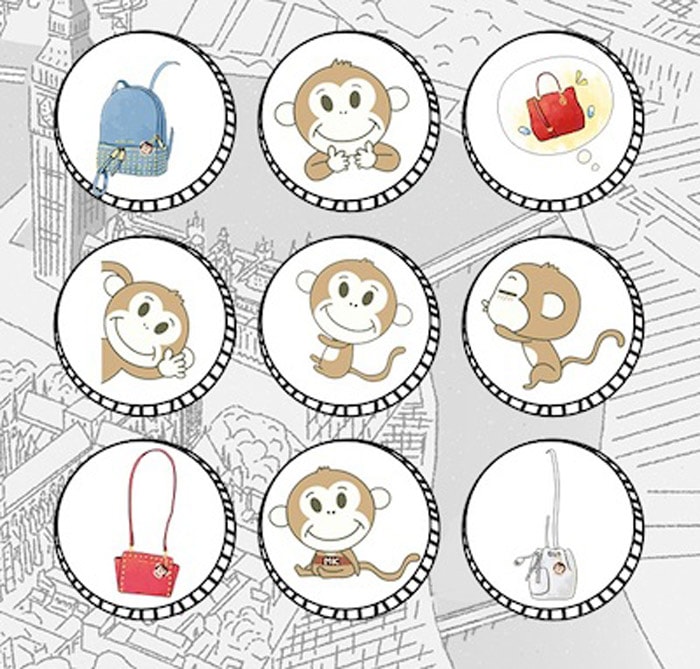 Prada has decided on a playful approach, producing a capsule of China-red accessories for a prosperous new year, featuring ladylike leather and croc handbags, patent pointed-toe flats and kitten heels, as well as red leather racer-striped wallet and envelope pouches as a reference to the time-old tradition of gifting cash in red envelopes. In addition, the Italian fashion house has also designed primate key rings, luggage tags, gold trinkets, and furry charms.
Fashion brands embracing the Year of the Monkey and the Chinese New Year
Opening Ceremony has gone beyond just a collection, the fashion brand is celebrating the Lunar New Year with a year-long showcase of Chinese designers. The retailer plans to launch capsule collections with Anna Sui, Vivienne Tam and Pearl River Mart, a New York emporium of Chinese products that is closing down.
Armani has produced special monkey embossed Chinese New Year beauty palettes, while Sandro has a dedicated Chinese New Year collection featuring red lace dresses, red tops and even a red duffle-style coat, and there are monkey and Chinese New Year theme products available from Burberry, Ferragamo, Furla, Anya Hindmarch, Fendi and Kate Spade who has a monkey cross-body bag, purse, key charm, and jewellery pieces on sale.
Selfridges is also getting in on the act by selling lucky red envelopes, with shoppers who purchase monkey-adorned envelopes able to get them personalised with the name of the recipient in a choice of English and Chinese type. The department store is also gifting fortune cookies with every purchase and hosting live performances ranging from music and dance to magic shows.
While American luxury brand Michael Kors has used the Chinese New Year as an opportunity to launch its first campaign on popular Chinese social photography application 'in'. On the app, the brand has created a series of stickers depicting a cartoon monkey on a world tour as well as popular handbag styles, which 'in' users can add to their photos before sharing with family and friends. In addition, the brand is also seeking monkey charms for its bags.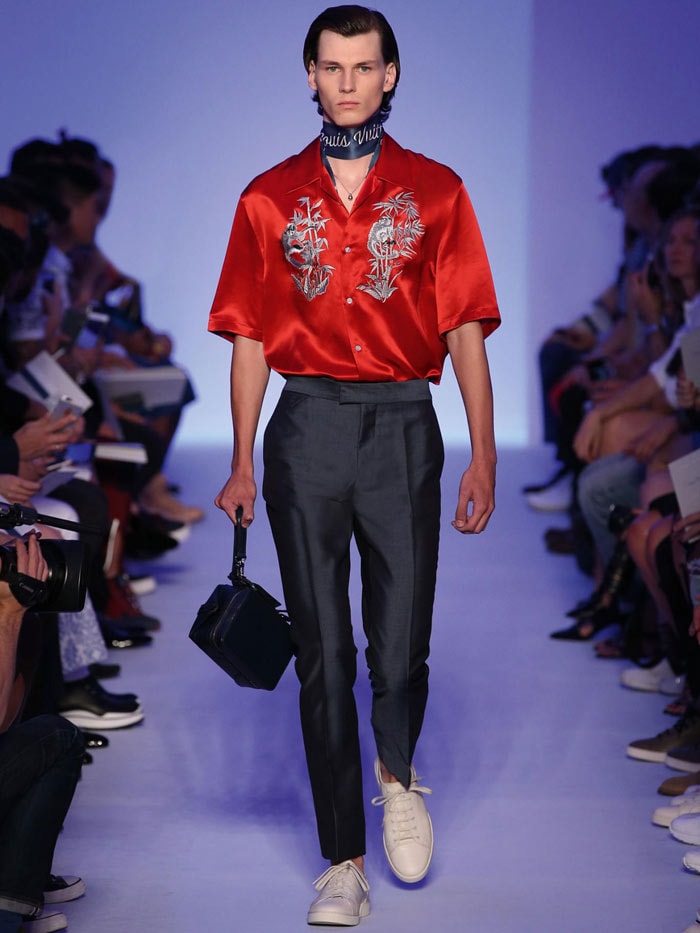 It's hardly surprising that luxury fashion brands are cashing in on the Chinese Lunar New Year, according to Worldpay London retailers are expected to witness a 30 percent increase in Chinese card transactions in comparison to the average weekly transactions during this time of year. Even Westfield London and Stratford City shopping centres are preparing for a record number of domestic and international Chinese shoppers.
In 2015, Chinese spending at Westfield Stratford City during February increased 57 percent year-on-year, with Chinese shoppers accounting for 16 percent of non-EU-spend, while spending in Westfield London's luxury quarter, The Village, grew by 22 percent in February 2015 with China being the largest non-EU spending market at Westfield London making up 14 percent.
Images: Prada, Louis Vuitton, Michael Kors