Every Friday, FashionUnited selects the most interesting reads about the fashion industry published across US and international news outlets. Here's what you may have missed:
The importance of fashion for political protests
Protesters wearing yellow vests have taken France by storm since November. Initially motivated by a sharp increase in diesel taxes, the movement has grown to express a much broader discontent on the part of the lower middle classes living in the country's smaller cities. From factory workers to the retired elderly, the yellow vests have come to represent all the French who struggle to make ends meet.
The protests are already jeopardizing holiday sales. Last weekend, fashion retailers such as Galeries Lafayette, Printemps, Zara and Mango were forced to evacuate stores and shut their doors because protesters were vandalizing shops at Paris' most luxurious avenue, Champs Elysées. Masked groups also depredated monuments, burned cars and clashed with the police, which resulted in the arrest of more than 250 people. As more protests are set to take place this weekend, Galeries Lafayette, Printemps and Citadium already decided to shut their doors on Saturday and only resume operations on Monday. Consequently, many consumers have been opting to stay home, causing sales to drop 35 percent compared to the same period in 2017, according to the French Ministry of Finance.
The announcement of a U-turn on fuel taxes failed to quiet the movement down, which prompted many news outlets the world over to delve into who the yellow vests are, what they want and how the French government can take control of the situation. But the most interesting piece of the week was published by the New York Times. The American newspaper turned its eyes to the yellow vest itself, attributing the success of the movement to this powerful visual symbol. In fact, sartorial choices have been crucial to several political movements throughout History, from the Sans-culottes during the French revolution to the tie-dye of the hippie generation and the pink pussy hats worn by the Women's marches against Donald Trump in 2017. Click here to read their look back at the most iconic pieces of protest fashion.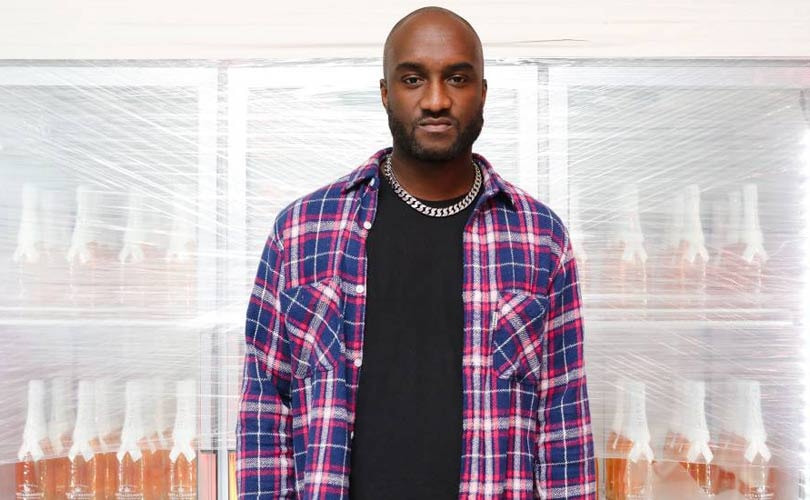 2018, the year of Virgil Abloh...
It's safe to say this has been the best year in Virgil Abloh's meteoric career. Six years after launching streetwear label Off-White, Abloh is becoming one of the most influential names in fashion. Everybody wanted to associate their brands with him this year. He was appointed Creative Director of Menswear at Louis Vuitton in March. His sneakers with Nike are one of the year's most sought-after items, with shoppers willing to pay above retail price on resale websites. A collaboration with luxury luggage label Rimowa was equally successful. A rug collection with Ikea is in the works for 2019. He even designed limited-edition champagne bottles for Moët & Chandon and has been appointed Creative Advisor for Sustainable Innovation Design at Evian. Yes, Evian, the mineral water brand owned by Danone. Last but definitely not least, Abloh was the topic of two exhibitions this year, one at the Museum of Contemporary Art in Chicago and another at Ssense's retail space in Montréal.
One cannot help but wonder: is Abloh's image moving towards a saturation point? Even if it is, that doesn't seem to be happening anytime soon. This week, Abloh shared details about his creative process in a candid interview with Dazed. "Art and fashion are just places where a dialogue on reality should be captured and expressed, the means to an end", he told the publication. Read the interview in full here.
...And ugly fashion
Dad shoes, Birkenstocks, fanny packs, glitter and, of course, Balenciaga's meme-inducing creations. 2018 was the year of ugly fashion, either because shock value works in the age of social media, or because consumers are just tired of trying to conform to unattainable beauty standards. An interesting piece published on Vice's Broadly this week argues for the latter. "The popularization of previously abhorred garments is a representation of a cultural flight from the illusion of sanity. We know we're not OK, we know we're not attractive". Read it here.
Want to stay up to date about the latest developments in the fashion industry? Sign up for FashionUnited's newsletter!
Photo: Thomas Bresson on Flickr; courtesy of LVMH