London - Is the dog Gucci's best friend? Dogs are certainly one of Alessandro Michele, Gucci's Creative Director, loves, especially his own-four footed companions, who helped inspire a new capsule collection. In honour of the next Chinese New Year, set to start on February 16, Gucci has created a special collection of dog-related items.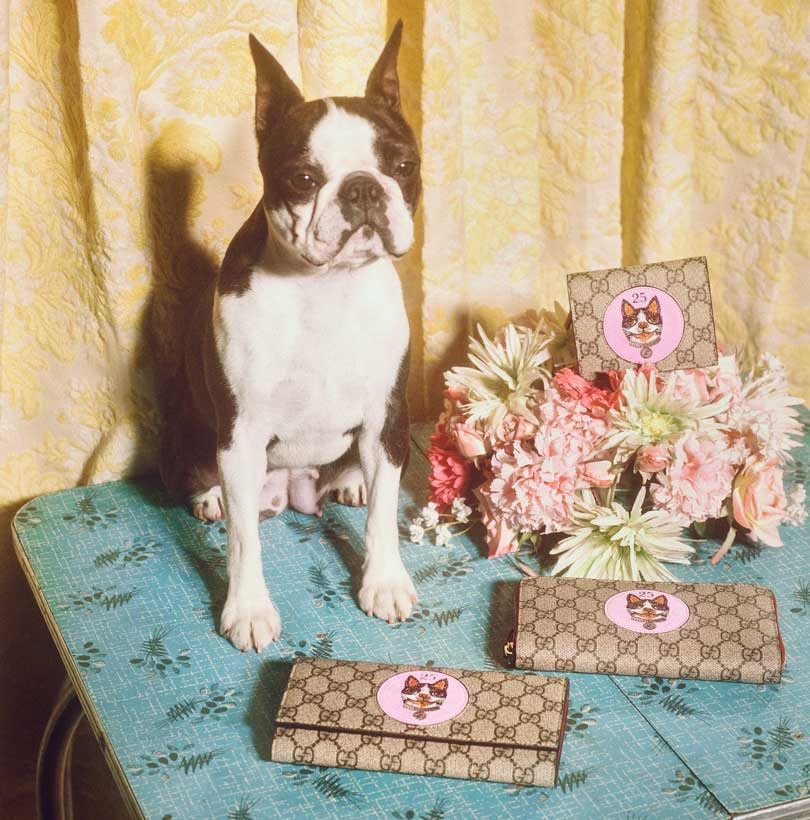 The dog motif featured in the collection was inspired by a pillow given to Michele from artist Helen Downie, better known as Unskilled Worker, which featured an illustration of his two beloved Boston terriers, Orso and Bosco. The Unskilled Worker dog motif adorns a wide range of items which have been specially created for the collection, including women's and men's ready-to-wear, shoes, handbags, small leather goods, accessories and luggage.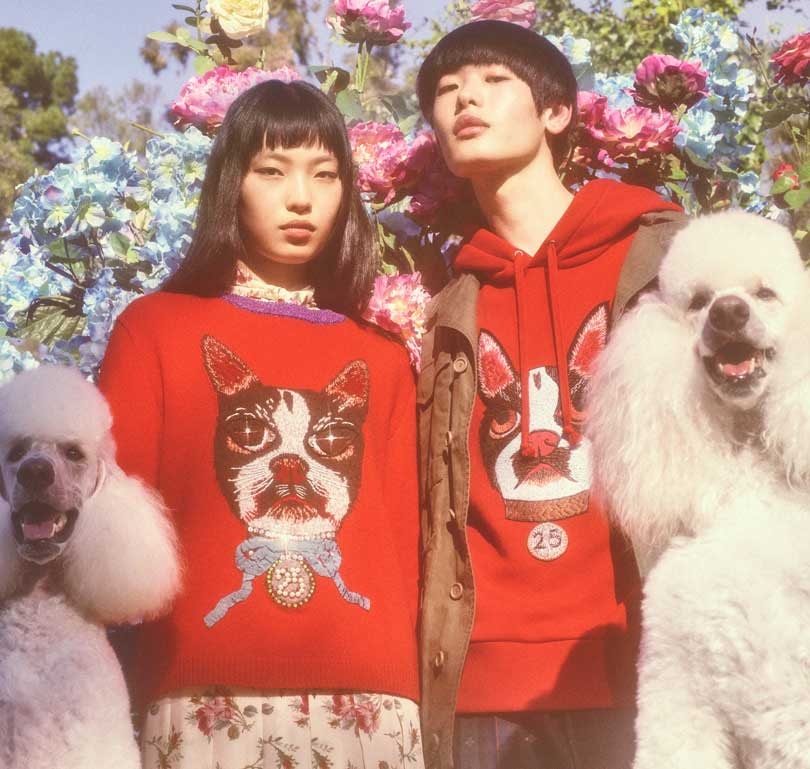 The Bosco and Orso inspired motif features on brightly colours knits and denim shorts, as well as backpacks and tote bags in the Gucci Supreme material and on leather clutch bags and wallets. Trainers, scarves and jewelry are also embellished with motifs of the two beloved dogs and watch faces display the dog 'faces' on their faces. The collection, which counts 63 items in total, is currently on sale in all of Gucci's markets and online, with prices starting at 180 pounds for a Bosco keychain or Orso patch.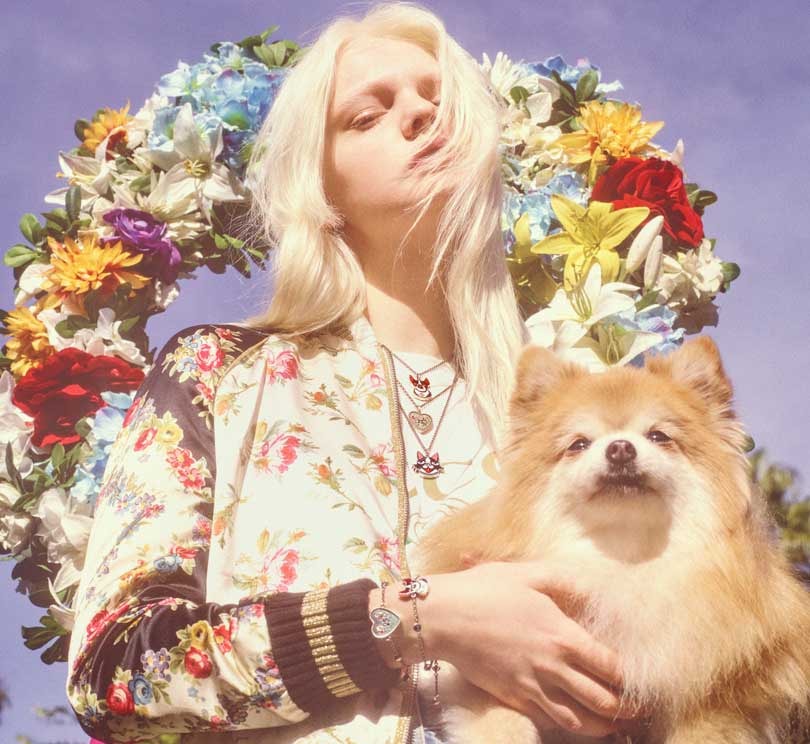 The Chinese New Year collection will be promoted across all of Gucci's digital channels - most prominently on the Italian fashion house's newly launched e-commerce platform in China - as well as in-store with special packing. Gucci's physical store windows will also display the collection and will be decked out with tartan walls, floor and matching tartan upholstered little bench seats for showcasing the collection.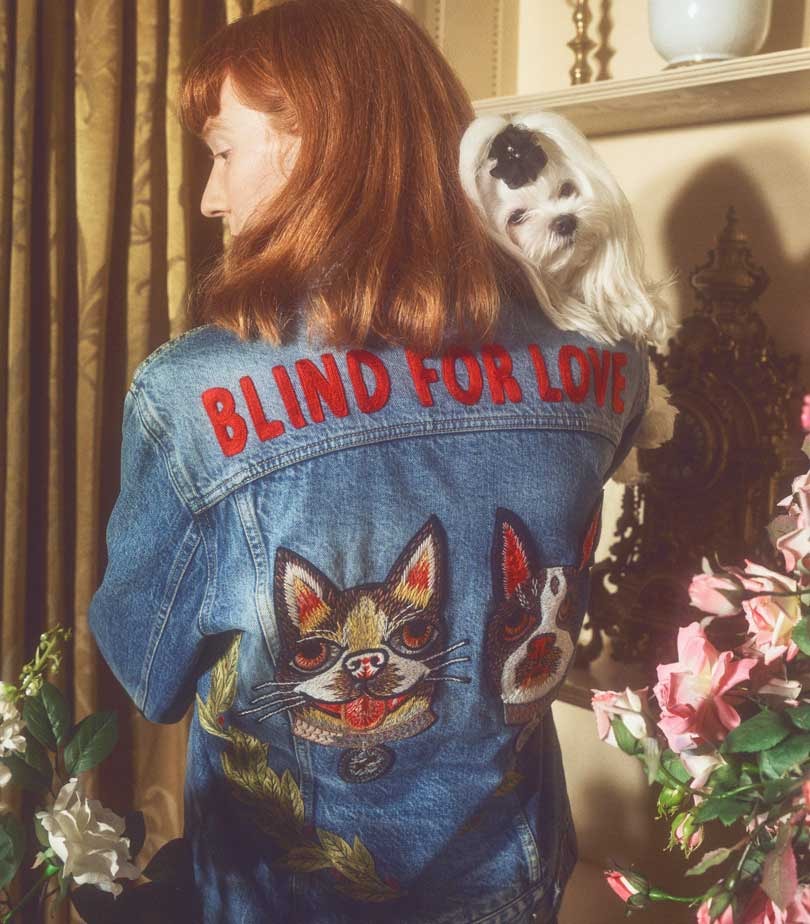 Gucci has also launched special interactive content via the Gucci App for iPhone X users, which lets users bring Orso and Bosco motifs to life using special face recognition technology. Users can record a short video can directly share it to their social media channels through the app.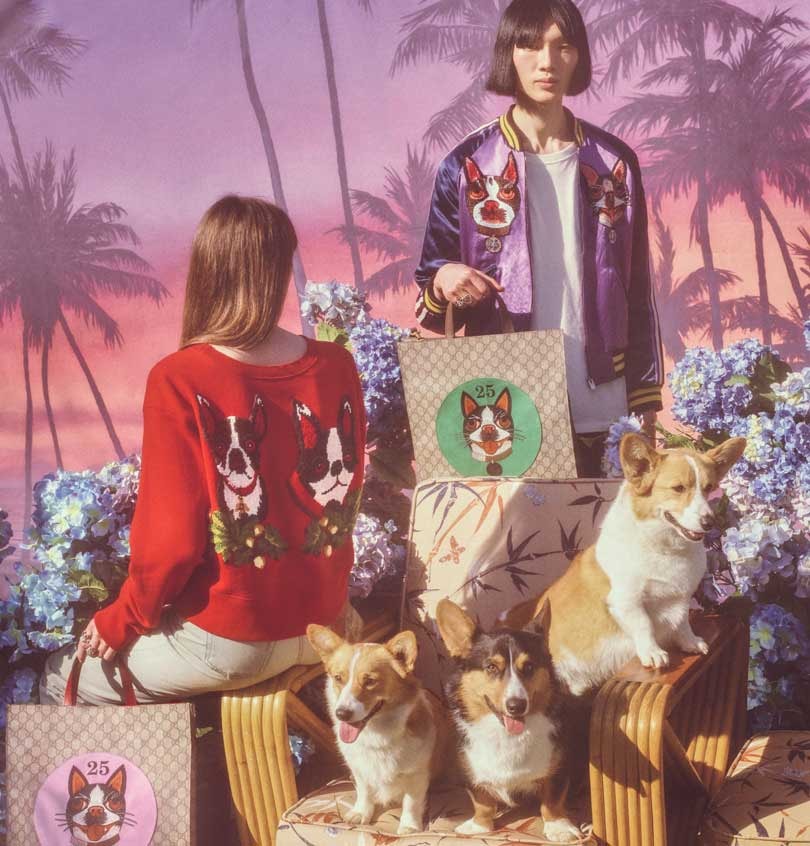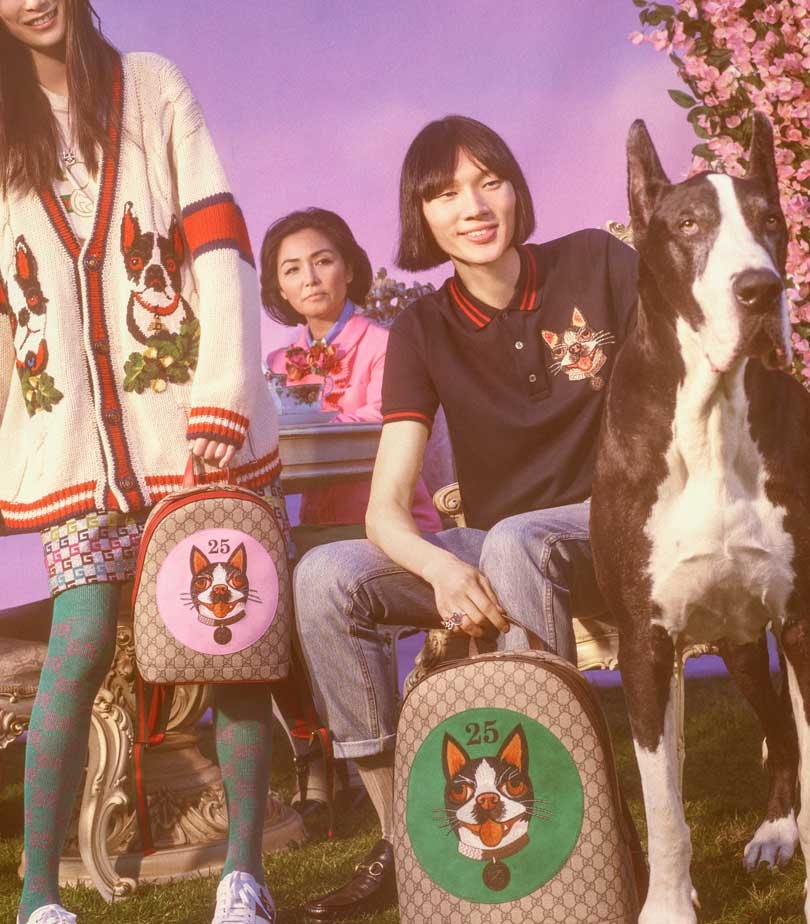 Photo credits: Courtesy of Gucci_Photos by Petra Collins