Socks company Happy Socks has collaborated with The Phluid Project, New York's store for gender fluid and gender non-conforming fashion. The capsule collection commemorates the 50th anniversary of the Stonewall Uprising, which sparked the modern gay rights movement in America.
The partnership is hinged on both brand's common belief in promoting acceptance, freedom of self-expression and love. "At The Phluid Project, it's important for us to partner with brands that appreciate our concept and mission, whilst sharing a similar value system," said Rob Smith, founder of The Phluid Project, to FashionUnited. "Happy Socks is a brand which both embodies and celebrates self-expression and authenticity, so the collaboration felt honest and exciting, especially in light of WorldPride."
Acceptance and self-expression has been a mantra of Pride since it's inception. In 2019, Smith told FashionUnited he thinks that means, "Being your most authentic self - without boundary. Young millennials and Gen-Zers, particularly, are actively shattering the restraints which society pre-determined for them. Their truth is unapologetic honesty, and freedom in identity. They feel no need to explain, and furthermore every reason to accept."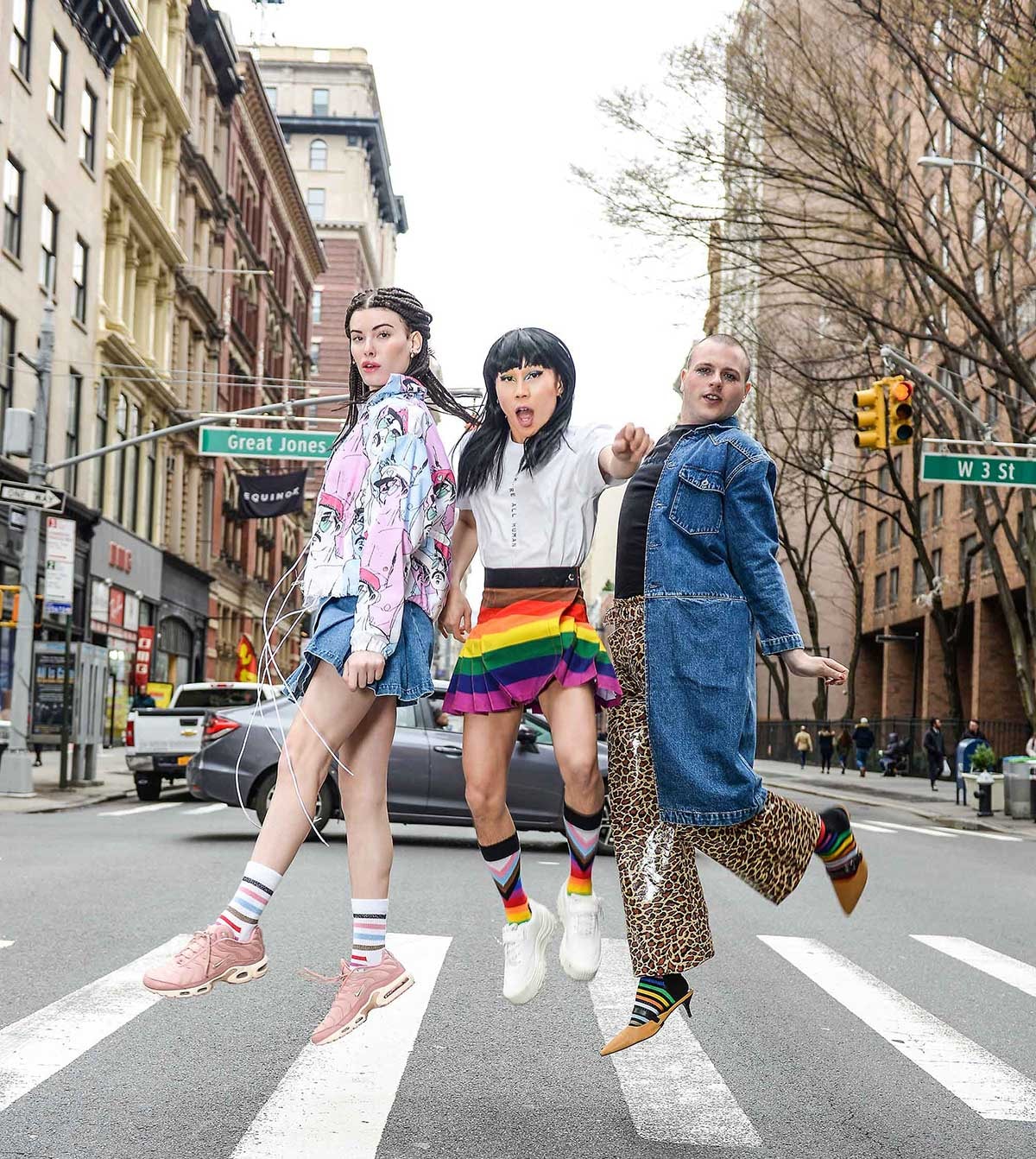 Happy Socks and the Phluid Project create socks to support Stonewall Community Foundation
The collection's mantra "Feet Have No Gender" is inspired by Phluid's distinction of being a brand and community of activists, urging happy socks fans to take a stand and make their voices heard — a message that both companies feel is just important today as it was 50 years ago. The fashion industry continues to push the idea of genderless fashion, especially in New York, and Phluid is on the forefront of that movement.
"Foundations like the CFDA have begun to showcase non-binary brands, further supporting the reality that fashion need no gender," Smith said to FashionUnited. "Historically, brands like Rick Owens, Rad Hourani, and Dries von Noten have offered designs speaking to a gender non-conforming audience. The Phluid Project speaks to this community, housing brands who do not dictate or market strict gender association. Happy Socks caters to the entire gender spectrum, and encourages this notion through their casting, particularly in this campaign."
To further support community initiatives, Happy Socks will donate 10 percent of profits from this collaboration to the Stonewall Community Foundation. "At The Phluid Project, charitable components have always been at the heart and soul of who we are," Smith said to FashionUnited. "With WorldPride 2019 being held in New York, and for the first time ever in the United States, as well as the 50th anniversary of the Stonewall riots, it was paramount we paid respect to this monumental moment in the modern gay rights movement. This is a moment in history we were passionate about being associated, and so we were in contact to see where Phluid could both partner and support."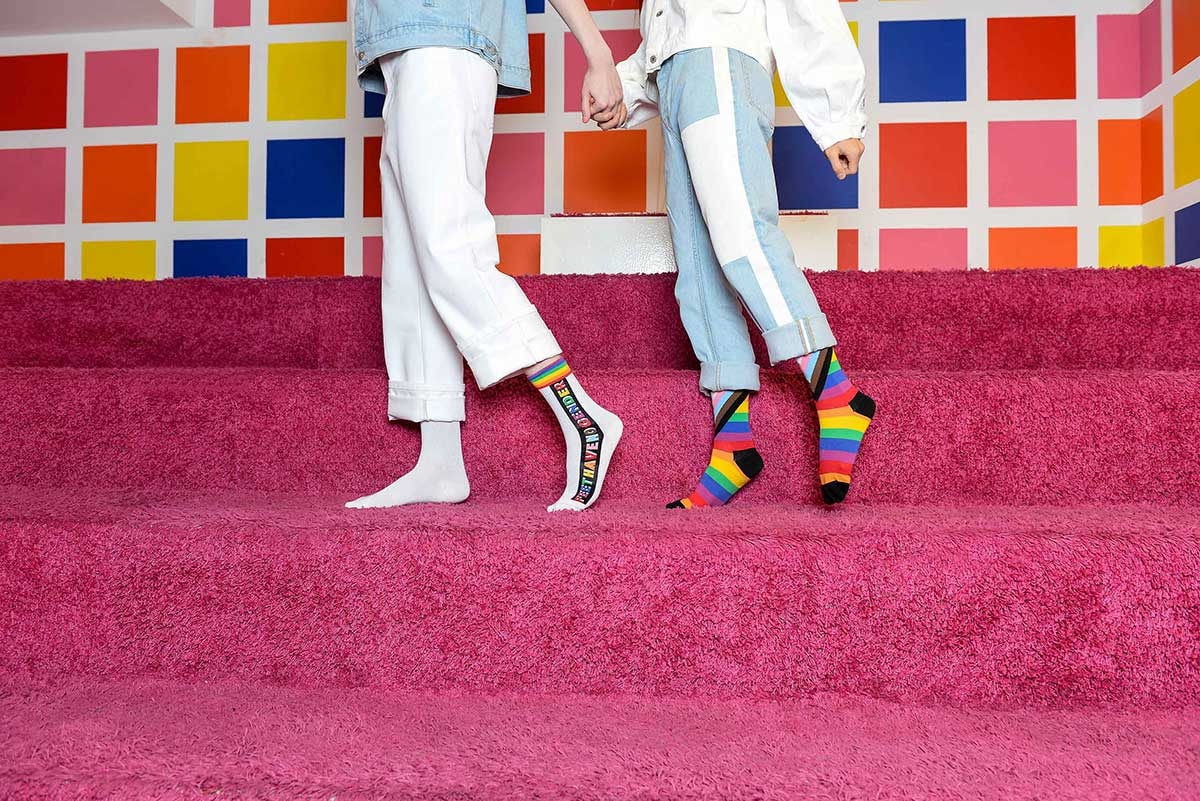 Smith also told FashionUnited that socks are a great way to introduce people to genderless fashion because, "The best way to introduce people to genderless fashion is through a silhouette that is naturally genderless to begin with, the sock. Once one comes across the obvious realization that socks are worn by all ages, genders, and races, it is easy to come to the notion that all clothing has that same opportunity."
As for his biggest hope for Pride Month, Smith told FashionUnited he hopes that "Individuals around the world are better educated and understanding of Stonewall's impact on the modern gay rights movement, the progress we've made in the last 50 years, and how much the community is still fighting. I hope more allies join the fight for change."
Photo: courtesy of Factory PR