The fashion industry's calendar is complex, gridlocked and unforgiving. Designers, buyers, press and everyone in between are the first to admit the pace of fashion today is as exhaustive as it is unforgiving.
That is perhaps why the calendar during haute couture is somewhat of a relief in comparison to the merry-go-round of ready-to-wear. Could it be the silver lining in the clouded world of fashion? There are no global cities to travel to, there is only Paris, the home of couture. With just a few shows timed throughout today, it is here where a five day schedule of fashion's most luxurious houses and creators present their latest collections in probably the most relaxed week of all fashion weeks.
The haute couture schedule comes directly after the men's fashion weeks and pre-collections, so for some buyers and press it is the culmination of another fashion marathon. British Vogue told me they had been in Paris for three weeks, wrapping up their research with a couture shoot for their October Art issue. Some buyers, like New York's Bergdorf Goodman, pointed out they had been in Paris since the pre-collections presentations, writing orders for one of the most important retail drops that gets shipped to stores from mid October. They stayed for couture as it didn't make sense to fly back to New York for three days only to have to return to Paris a second time. Such is the calendar for those working in the upper echelons of the industry.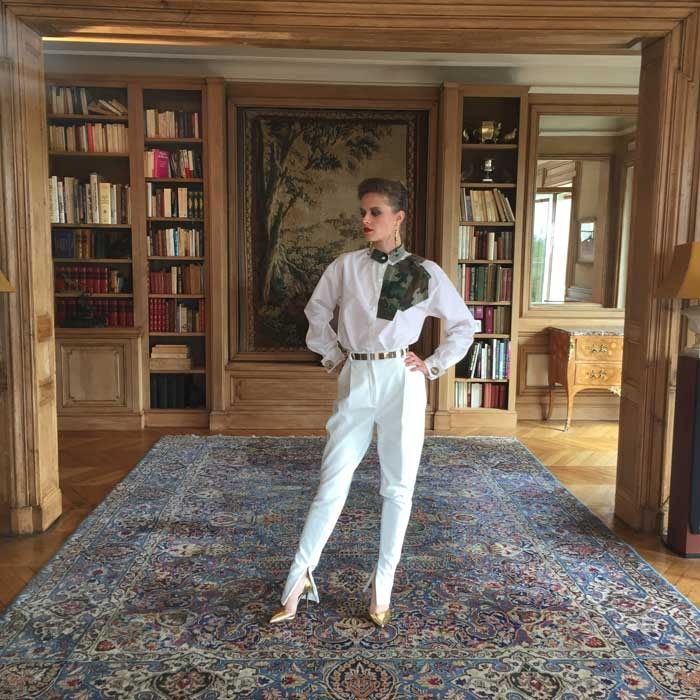 At Ronald van der Kemp's press day, a Dutch designer who presents his demi couture collections during the couture season, Virginie Maunier from international buying office Lambert & Associates mentioned how the industry is in complete disarray and perennially facing economic challenges, but at least during couture there is a little breathing space for her clients.
The only time when the 'who's who' are not laden with commitments
Perhaps that is why designers outside of the couture realm are flocking to Paris to take advantage of its new found moment of fashion zen. When everyone is in town but not laden with commitments, it makes perfect business sense to launch something new and take advantage of their time.
Italian menswear brand Brioni debuted its first collection under new Creative Director Justin O'Shea during Paris couture and simultaneously launched a few styles in upmarket fashion emporium Colette. From the catwalk direct to retail, Colette announced it welcomed Justin O'Shea's first collection for the iconic Italian fashion house Brioni, which sells smoking jackets for 2,700 euros and three piece suits for 3,500 euros. Outside the Brioni store on rue Saint-Honoré, which is being refurbished to meet the new aesthetics of the brand, a single logo'd beer can decorated the window. The message of luxury-meets-rock-&-roll has been particularly relevant this season.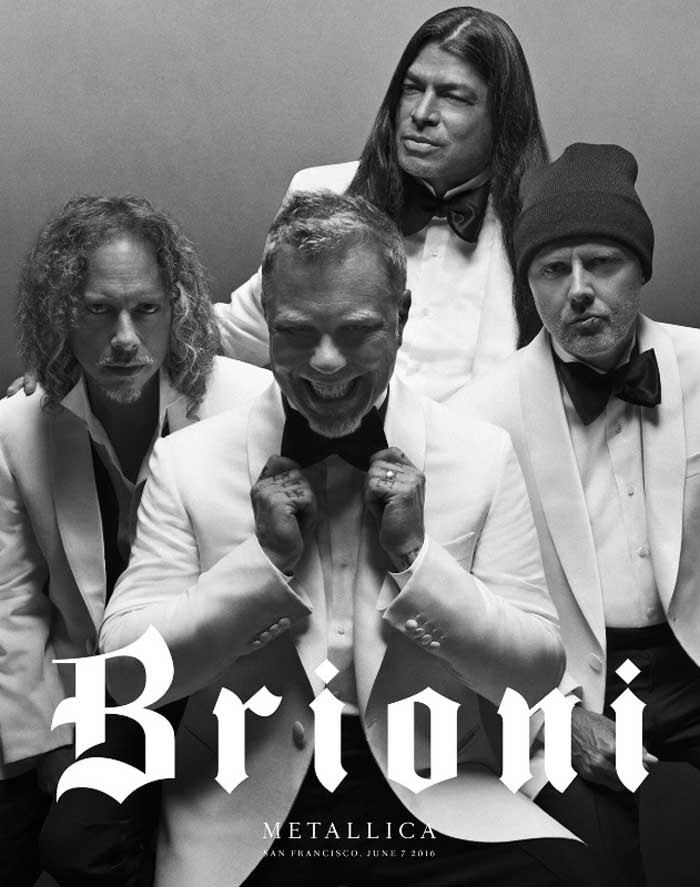 But it wasn't all launches and collections. On Tuesday the third annual edition of the Vogue Paris Foundation brought together the biggest names in the fashion and creative industries at the Palais Galleria, to support the museum's contemporary fashion collections. The following day saw Natalia Vodianova choose the Louis Vuitton Foundation for the fifth edition of the Love Ball, this year around the theme of 'The Art of Giving', hoping the star-studded couture crowd would be generous at its auction to raise money for the model's charity, the Naked Heart Foundation.
For all the glamour and general ease of the couture calendar, the political backdrop of France and Europe didn't go unnoticed. At every street corner there were armies of police, ready to act at any sign of terror. At luxury boutiques, guards took to bag searches for any and every customer entering their premises. During a spontaneous demonstration on Place de la Concorde, this editor was caught in a mob of police armed with riot gear trying to control a growing crowd of protestors. When the world is in disarray, so too is the fashion industry.
Images:Brion boutique, source FashionUnited; Brioni campaign, source Metallica blog, RVDK press day, source FashionUnited