Amsterdam - Jeff Abrams never doubted the fact that his contemporary fashion label Rails was going to be a global success. Even though he faced a string of rejection from a number of leading retailers while trying to sell his first item from the brand, a black hat, he knew that someday Rails would be a hit. "To be honest I always felt that I was going to build a big global brand," he confined to FashionUnited during the brand's debut in the Netherlands. "Even before I knew what I was doing, I knew what I wanted long term for the brand from the beginning. I think that is what got me through a lot of tough times when I was starting out."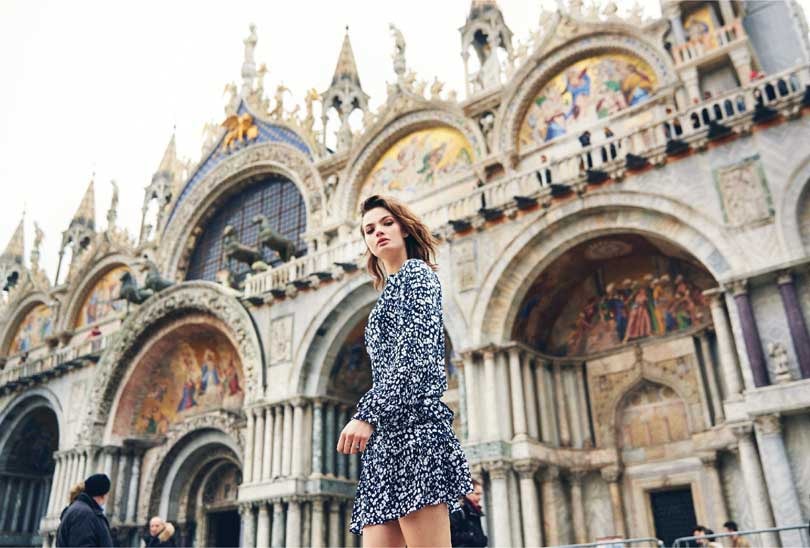 Abrams founded Rails, an LA-based contemporary fashion brand, by himself in 2008 after traveling through Italy via the Eurorail, hence the name of the brand, he explains during his presentation of Rails Spring/Summer 18 collections. After launching a hat and later a hoodie, he decided to move into womenswear and created a line of shirts. "I started with the hat because when I first began I did not have a technical background in fashion," he said. "It was one way for me to get into the business without having a full understanding of how to build an entire collection. However as the collection started to evolve we began getting into a lot of these great womenswear boutiques like Neiman Marcus, Intermix and Saks Off 5th Avenue and the women's business started taking the natural lead."
Jeff Abrams to turn Rails into a leading, global lifestyle brand
Some may wonder why someone lacking a formal education in fashion would launch a women's wear brand, but for Abrams, it was an organic step for his brand. "I grew up with two sisters who I always felt connected to and understood that side of fashion. It didn't feel foreign to me." He added that his lack of a professional background in fashion helped him drive his collection forward by ensuring his products simple, yet well made. Rails soft, button-down plaid shirts rapidly became the brand's main bestseller after a number of celebrities such as Jessica Alba, Kate Moss and Kate Hudson were photographed wearing them out. Abrams attributes this success to the unique fabric he developed for the shirts, a tencel-rayon blend - a cashmere-soft fabric which helped the brand's shirt stand out in a time when stiff cotton shirts dominated the market.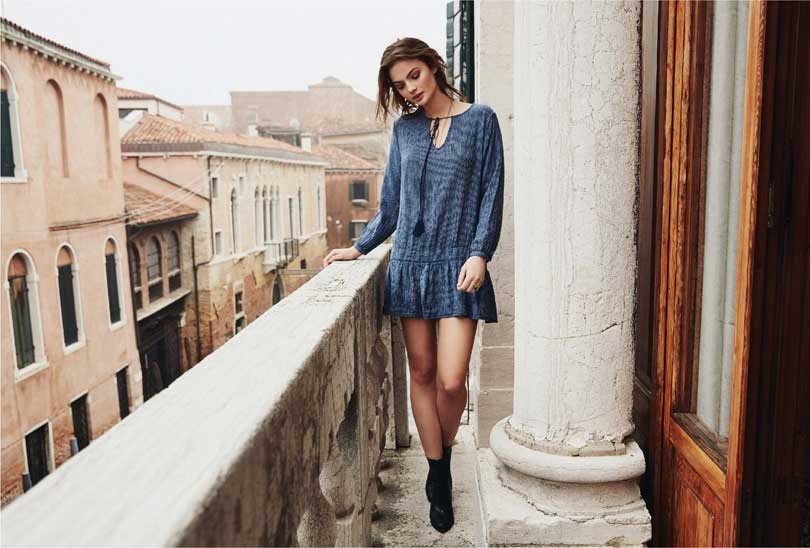 "Fabrics is one of the core areas of our development. We make all of our own fabrics," stressed Abrams. "We never buy anything from the market. We really try to innovate in fabrics, which goes back to when we first came to market. We develop all of our own prints, as well, so there is a lot of development time in our fabrics." Fabric development remains essential to Rails, as it ensures the contemporary brand remains ahead of the fashion curve and allows it to differentiate itself from other labels. It is also the first point of reference Abrams and his team begins with when designing a new collection. "Really luxe, soft, drapery fabrics resonate with all our customers and I think that is why Rails is successful in a lot of different markets. Even if people don't know the history of the brand, or its celebrity following, they still find the product in store and feel the quality of the product. Regardless of what we are doing that is our core - quality fabrics."
Quality fabrics and shirts remain at Rails core product offering
This focus on offering quality fabrics is also why the brand has such a diverse audience, as young millennials, as well as mothers and now fathers and children, are fans of the brand. Rails previously launched its first men's wear and children's wear collections in 2014 and has slowly been expanding its product offerings from shirts to includes dresses, jackets and sweaters made from fabrics such as silk and denim. "We are trying to expand the collection to add more products that make sense in other markets that are not Californian weather driven, which is spring collection all year round," noted Abrams. "We are finding ways to add in products like sweaters and jackets which make sense in colder environments as well. I would say that that is one of our design challenges as we grow is to make sure our collection is broad enough to offer Fall and Winter products suitable for places like the UK and the Netherlands."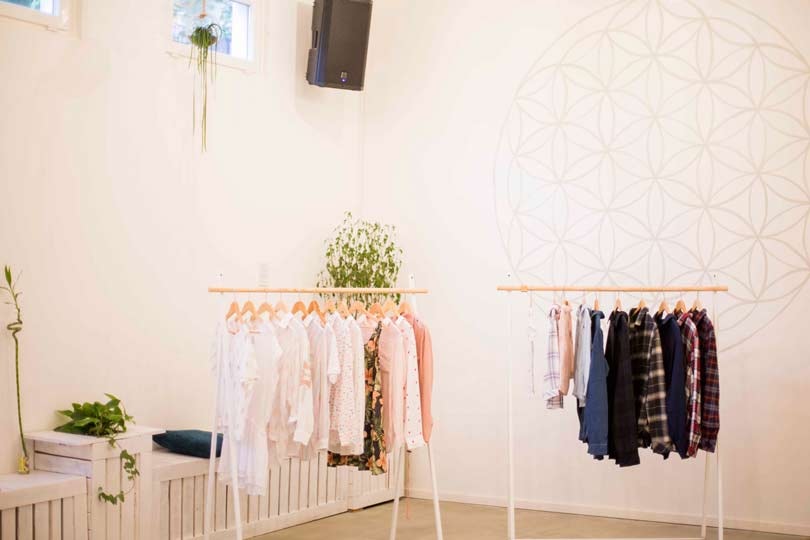 This category expansion is part of Abrams underlying aim to transform Rails into a leading global lifestyle brand, one that respects its brand roots and values but is also appealing to customers around the world. However, the young fashion entrepreneur is careful with his brand and even after tasting success would rather see Rails grow in a logical, organic way. "We have tried to be tactful with how we move into new categories. I think what has happened with some brands that have had a little success, is that they try to do everything too soon and they end up diluting their brand too much, confusing their customer." Which is why Abrams makes sure all of Rails new products link back to their Los Angeles core. At the same time, he is also making it clear he is building a brand which customers can wear head to toe. "Long-term there is an opportunity for us to do accessories and we are slowly getting to that stage."
Rails to expand its product offering into new categories
Abrams has a number of plans in the pipeline for Rails, which includes increasing its international presence, opening Rails own stand-alone stores and even hosting a runway show during fashion week. But he is aware that the brand is still young and would rather take things one step at a time. For example, with new product launches, such as Rails customizable denim jacket, he tapped into the brand's celebrity following to build demand for the jackets before launching them exclusively online and later in store with their retail partners. "We really try to build a buzz for a new product category before just putting it out into the market, because we don't want to throw something out there without any customer demand." In this sense, Abrams is also trying to be smart about how they enter the traditional retail space, as he is aware that the traditional brick and mortar store model is changing.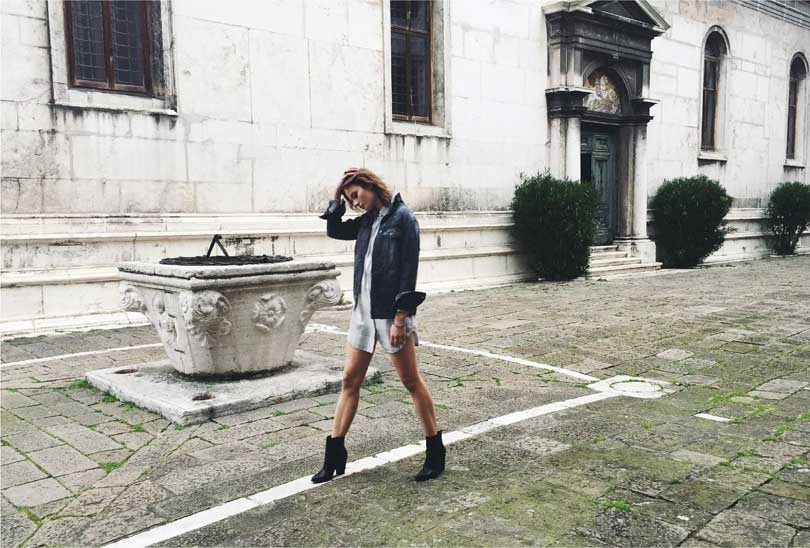 "In markets where we have a strong and loyal customer following we are thinking of opening our own stores, like Los Angeles, New York, potentially London. At some point, we would also like to expand into other European countries, like Paris, Antwerp and maybe Amsterdam as well." A lot of Abrams eagerness to open Rails own stores comes from wanting to offer customers a place to experience the entire brand story in a single location, as well as being able to offer them a retail experience. But don't expect to see a stand-alone store from Rails within the year, as this is unlikely to happen for another two years, added Abrams. For now, he is focusing on visiting Rails current markets to ensure they maintain a high level of distribution with the right retail partners.
Jeff Abrams hopes to open Rails own stand-alone stores
"In the US, we are selling in the top stores, through a combination of multi-brand and independent stores, the same thing in the UK," This includes department stores such as Saks 5th Avenue, Neiman Marcus, Harrods, and Selfridges. "You want to make sure you have a great partnership with the store as they are showcasing a broad assortment of your collections," said Abrams. "But you also want to make sure you have the right alignment with the store's position. We tried to make sure that the sales agents and partners we work within each market understand our brand and its position. It is important to maintain the same position in each market we are in so the customer does not get confused."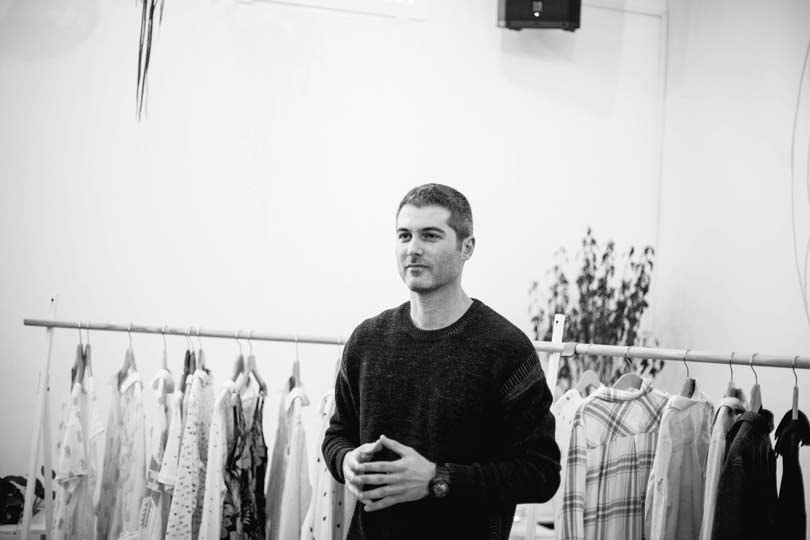 For now, Abrams is focusing on driving more traffic to its online store, a move which seems natural considering the rise in online shopping and their strong social media sway. "We have seen a lot of growth online, partly because the customer can immerse in the entire assortment of our collection, whereas some stores can only offer certain styles. As we grow we will put more focus on our e-commerce, not to take away from our wholesale partners, but offer customers a full brand experience."
Photos: Courtesy of Rails