London - In honour of its 100 year anniversary, footwear label Keds has teamed up with British high street retailer Topshop to create a capsule collection. Part of the Keds Collective, the initiative sees Keds develop a group of creative entrepreneurs and influencers who represent the brand's commitment to help empower women around the world through its Ladies-First platform.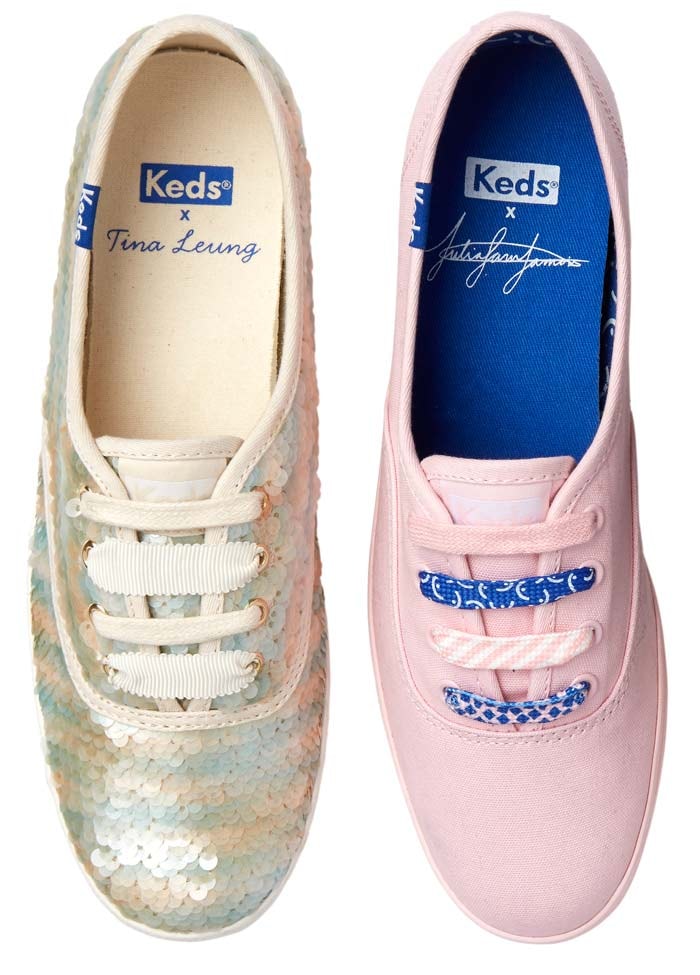 "As we celebrate our centennial year, we are thrilled to introduce the world to the new Keds Collective, a group of inspiring women who have made a significant impact in their respective industries," said Chris Lindner, president, Keds in a statement. "The members of the Keds Collective mirror the individuality and everyday triumphs of the women in the world who wear our sneakers—celebrating female empowerment, individuality and following your own path to success."
For the first collection launch, Keds Collective has selected senior fashion editor Julia Sarr-Jamoi​s and style blogger Tina Leung to create two unique Keds Champion, in collaboration with Topshop. Leung's design features the iconic sneaker covered in a layer of pearlescent sequins, while Sarr-Jamois creation comes in pink canvas with patterned cobalt and pink laces.
The Keds Collective capsule collection is set to launch May 5, 2016, online at Topshop.com and at selected Topshop stores arounf the world, retailing for 45 US dollars (75 euros).