London - In honour of his eponymous label's ten year anniversary, British designer Nicholas Kirkwood has marked the occasion with a special capsule collection he describes as completely self-indulgent - and a little steep in price.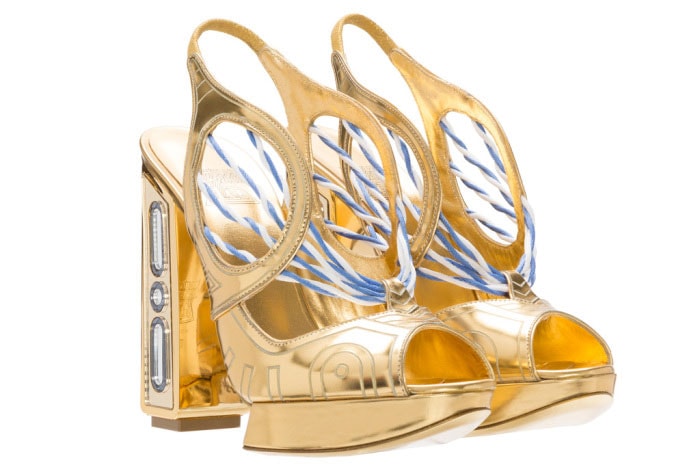 Entitled 'Back to the Future,' the capsule collection was inspired by favourite items from his childhood, such as arcade games, toys, films and television shows from the 1980s. The resulting shoes are a culmination of vibrant neon colors, sparkly geometrical forms and pixelated patterns and have names like Neon City, Fast Car, Back to the Sneaker, Pac Man and Millennium City. The shoes silhouettes are based on a series of Kirkwood's styles from over the past ten years, showcasing his bold and graphic aesthetic and feature his signature platform.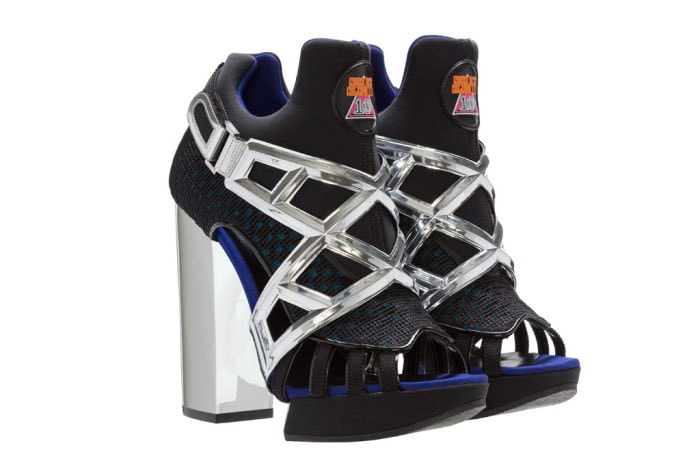 "I want these shoes to exist, to be the way I wanted them to be. It's 100 percent a creative project and I was completely free with it. I'm not here to sell a whole load of them," explained Kirkwood to WWD, whilst comparing the range to couture collections. Prices for footwear, which come in large cardboard boxes similar to children's action figures, are set to range between 2,700 US dollars and 6,900 US dollars. (1,750 pounds to 4,475 pounds).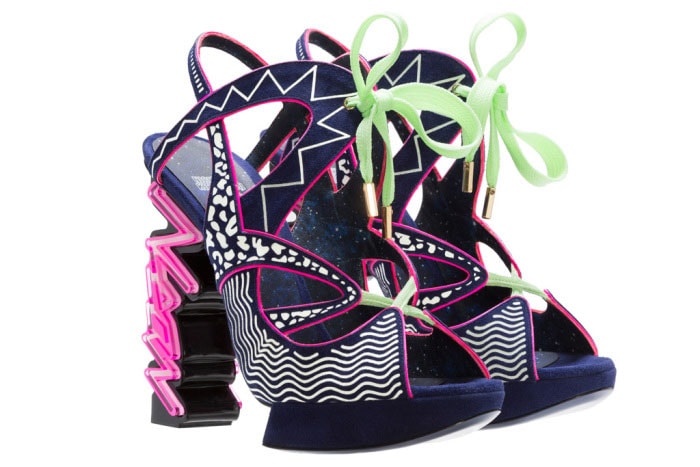 'Back to the Future' will be officially unveiled during a presentation this Saturday during London Fashion Week. The sci-fi footwear will be produced in limited numbers for customers who pre-order at Kirkwood's pop-up store set to open in Selfridges on September 20, and sold through trunk shows and pop-ups round the world, including Bergdorf Goodman and Level Shoe District The designer himself is set to make personal appearances at a number of the shops over the next few months.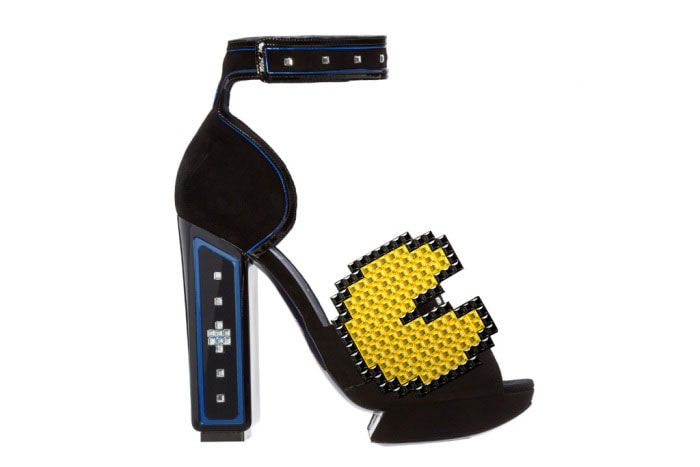 The capsule collection also includes a range of small accessories such as iPhone cases and tote bags, as Kirkwood is keen to expand his product range in the future to include jewelry, leather goods and eyewear following the majority investment by LVMH in the label two years ago. "There is a whole world of accessories which I would love to do," he added.
Photos courtesy of brand