Resort has become more important than ever to designers collections as they work to give customers a sense of newness year round. Pamella DeVos, president and designer of Pamella Roland, realizes that and has shifted her approach to design to incorporate every customer in mind.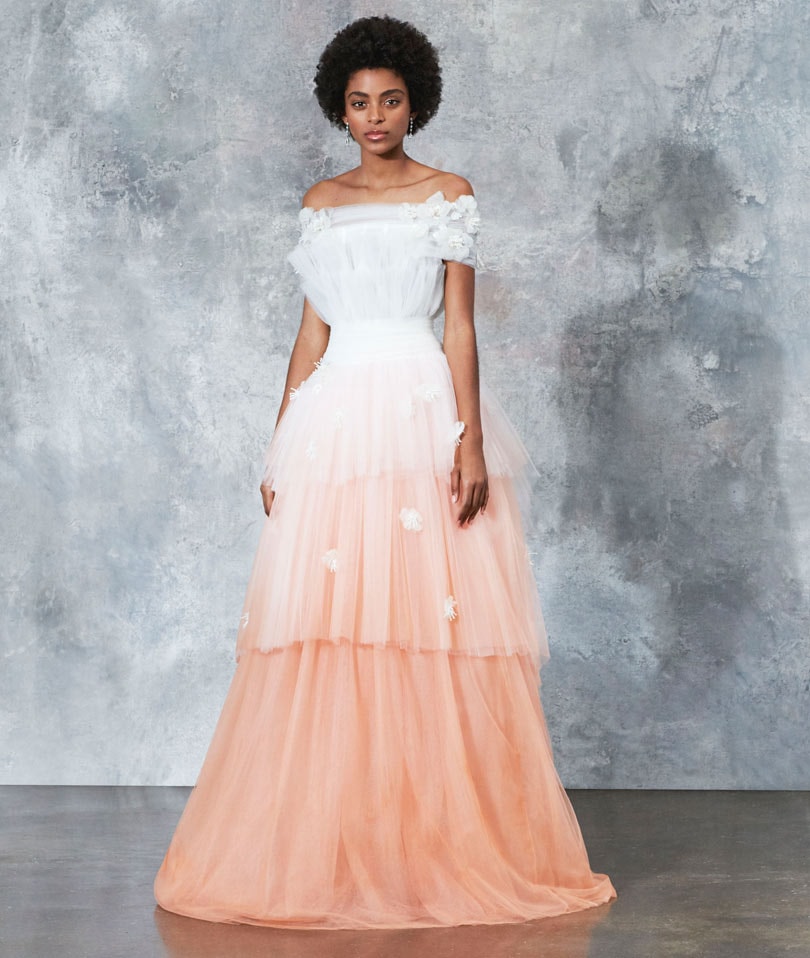 As she regularly gets her inspiration from travel, this season she was inspired by the Bahamas where she got on a boat and began looking at the water, lands, grounds and different flowers that bloomed throughout the year. This collection was both resort and holiday in a way because DeVos said, "Everything has changed so much now, that for us designers to keep the doors open, we have to think about when this is coming out, which is October."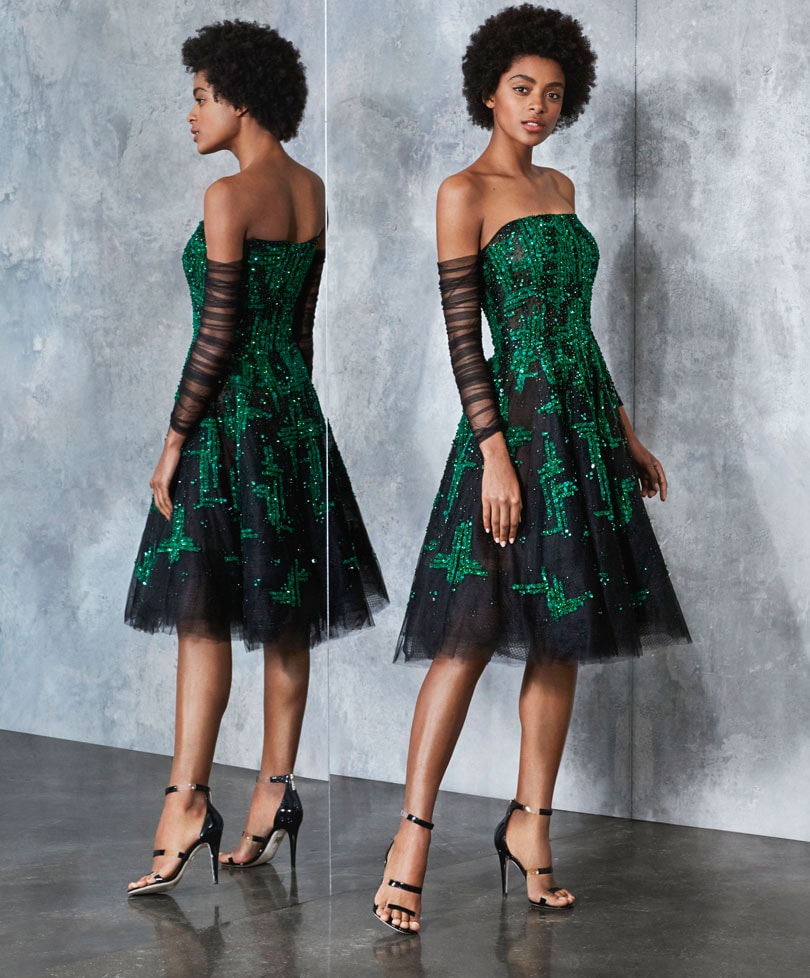 To that end, this resort collection included sequined pieces, that were very fitting for a New Year's Eve celebration. DeVos knows how to respond to both her customers and the buyers as well. Sleeves were big for the designer this resort season, as buyers kept telling her with a little bit of an older customer the demand for sleeves has been there. Also, let it be noted that feathers are back as well due to popular demand.
Pamella DeVos of Pamella Roland inspired by Bahama travels for Resort 2019 collection
While resort collections are often known for more beach type wear and flowing silky things, DeVos stayed true to her brand DNA with her strong evening wear pieces. There was no shortage of embellishments either between pearls and floral appliqués.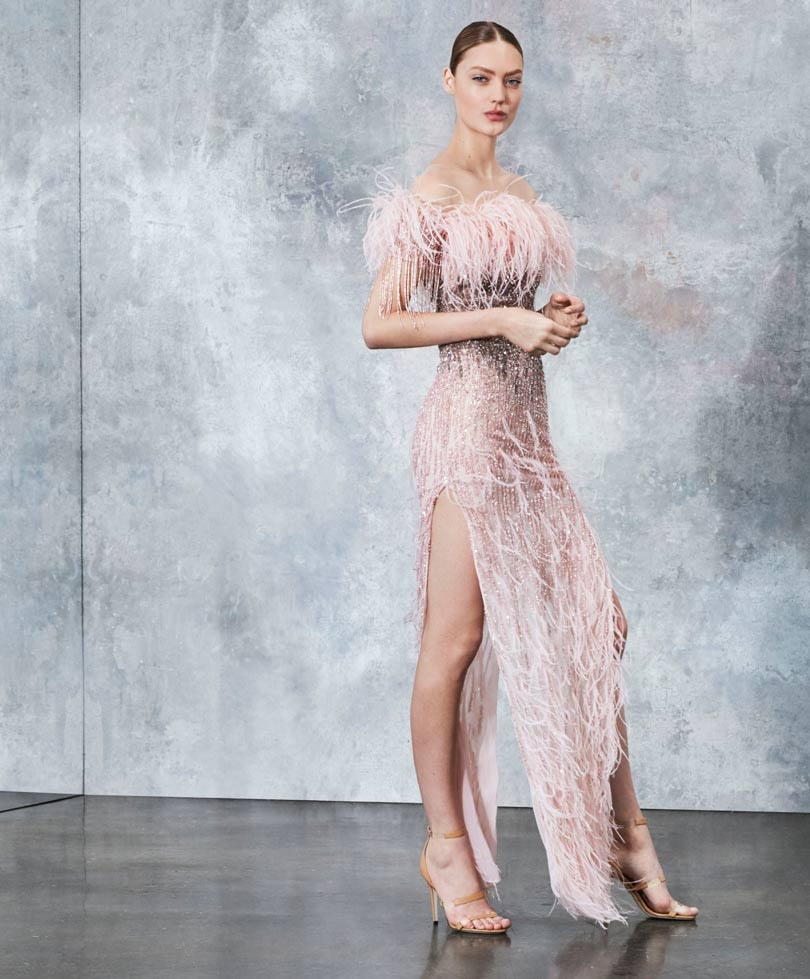 In terms of her design approach, and with fashion being so globalized today, DeVos makes sure she has something for every type of customer she has around the globe. "Today it doesn't seem to matter what season it is anymore," she said to FashionUnited. "Certain places, like the Middle East, it's warm all year, so we have to make sure we remember that customer. There are designers even showing spring, some going seasonless. We try to keep the colors cohesive, and the challenge is trying to keep the colors resort focused when people are looking for things for holiday. It's very difficult, so I've taken the half resort, half holiday approach. "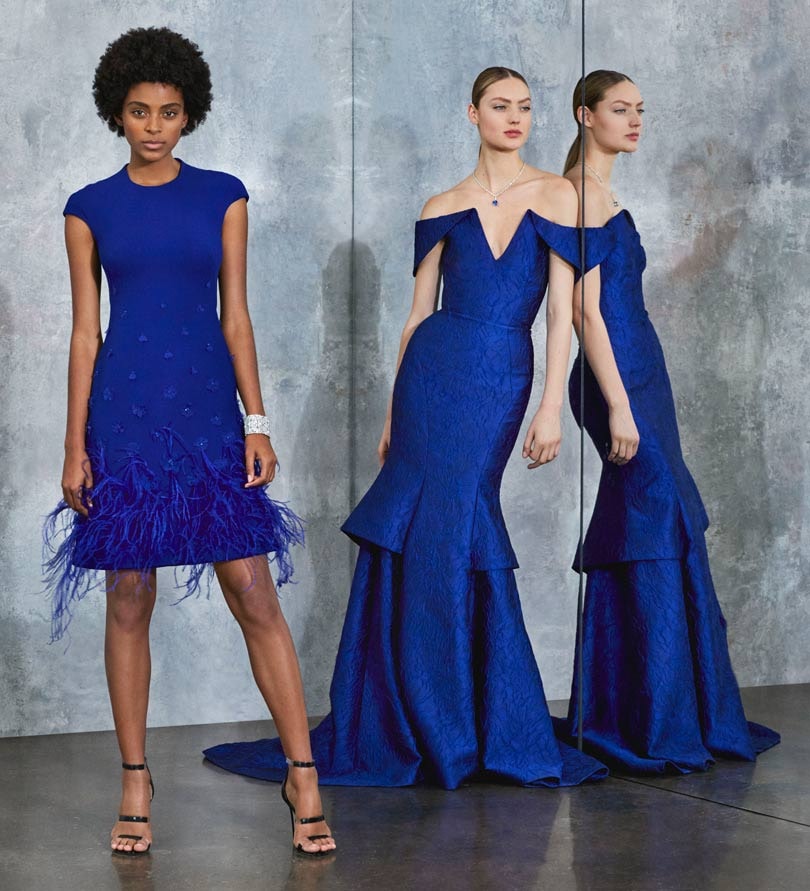 As customers demands to constantly have something new are more intense than ever, DeVos has taken more attention to both resort and pre-fall than she ever has before. "Resort and pre-fall are something I never spent much time on before," she said. "Definitely now though, the buyers are paying much more attention to it. I got a lot of my color ideas from the Bahamas, but more and more I'm sitting there designing thinking of something for my Monaco girl, something for my Eastern European girl, something for my customer in China. Nobody is sticking to the rules like they used to."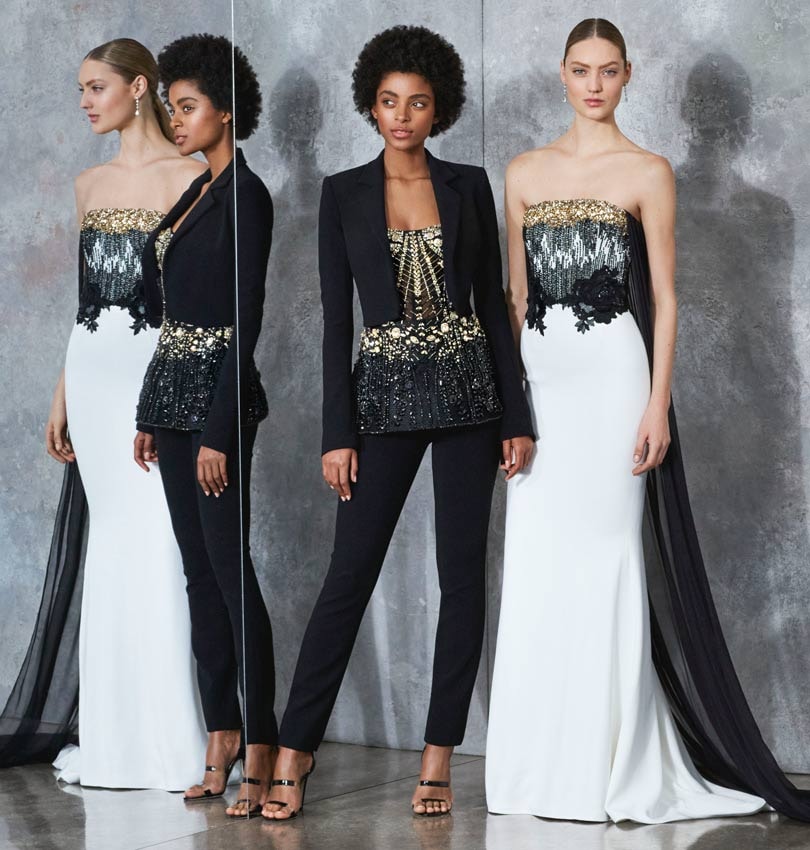 In response to everything going on in retail, she has let go of the traditional approach to the retail calendar in some ways. The collection was comprised of simple and complex silhouettes each fashioned with exquisite fabrics including stretch crepe, lace, printed mesh silk organza, ombre tulle and chiffon, as well as a luxe 3D floral jacquard. Other featured details included 3D hand cut organza flowers, colorful ostrich feathers, ombre signature sequins and mixed-element floral embellishments. Breaking all the rules appears to be working for DeVos and the Pamella Roland brand.

photos: courtesy of Purple PR