Social media influencers are becoming a growing part of the fashion industry, and now, they're designing for the masses. Mega-influencer Aimee Song, the woman behind the blog Song of Style with a following of 5.2 million followers on Instagram, has teamed up with the popular e-commerce website Revolve to launch its first-ever in-house influencer collection. Using the same name as Song's blog, this collection will act as a long-term partnership between the fashion retailer and the blogger, according to a press release from Revolve.
Song of Style, which launched on May 13, highlights Revolve's leading influencer-driven business model. As a brand that's focused on the impact of influencers through collaborations, its global #Revolvearoundtheworld vacations — where the company flies influencers around the world for influencer marketing — the Revolve Group remains ahead of the curve.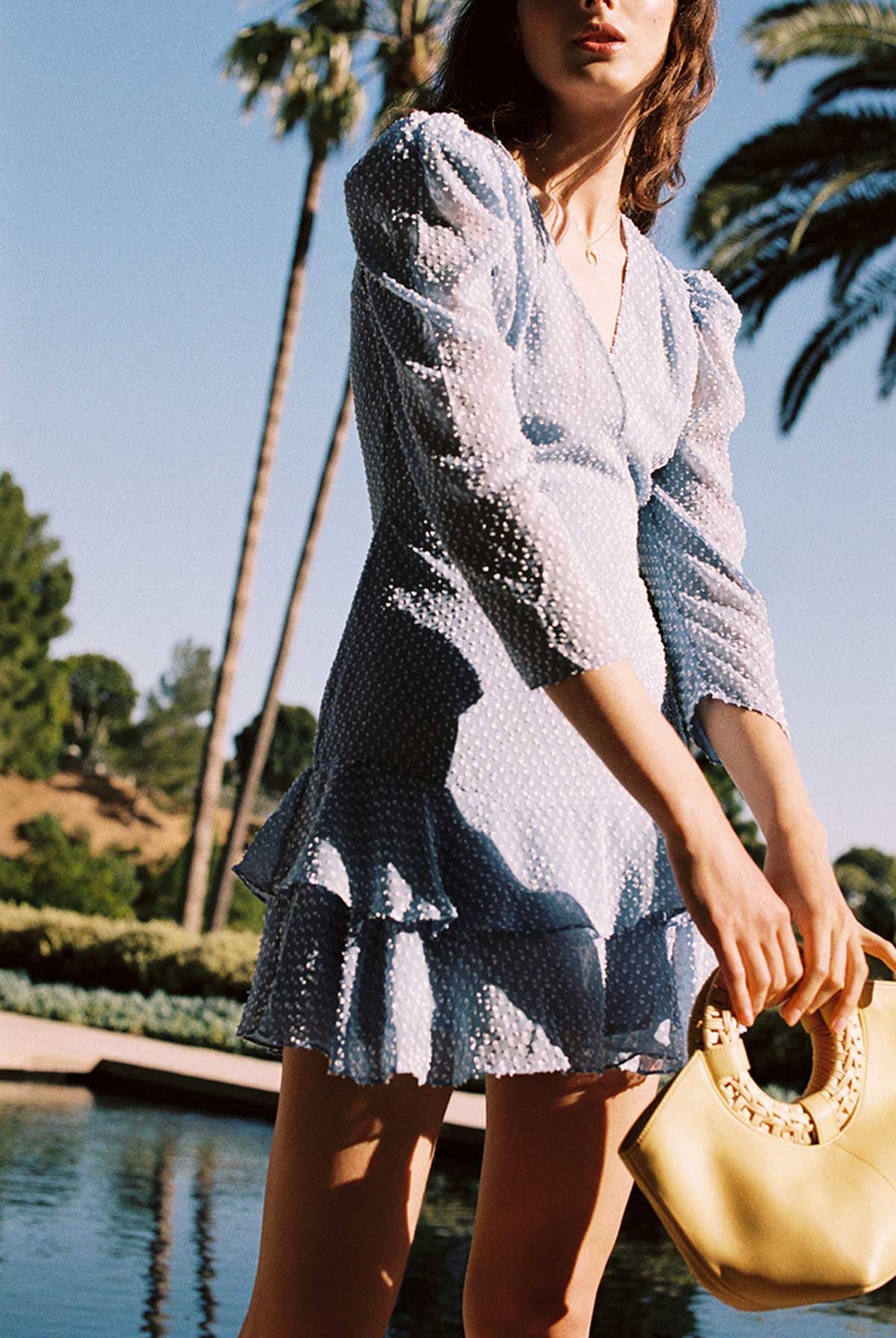 The new brand debuted with 50 pieces including dresses, blazers, tops, bottoms, and more priced between 88 USD and 278 USD ranging in sizes XXS - XXL. This is the first line backed by an influenced that Revolve's design house, Apparel Alliance, will be producing.
Song of Style first began as a blog for Song to feature her personal style. Over the past ten years, it quickly evolved into a full lifestyle blog. When choosing a partner for the new line, Song chose Revolve for its ahead-of-the-curve marketing initiatives including the #Revolvefestival, where the retailer celebrates Coachella with influencers and guests.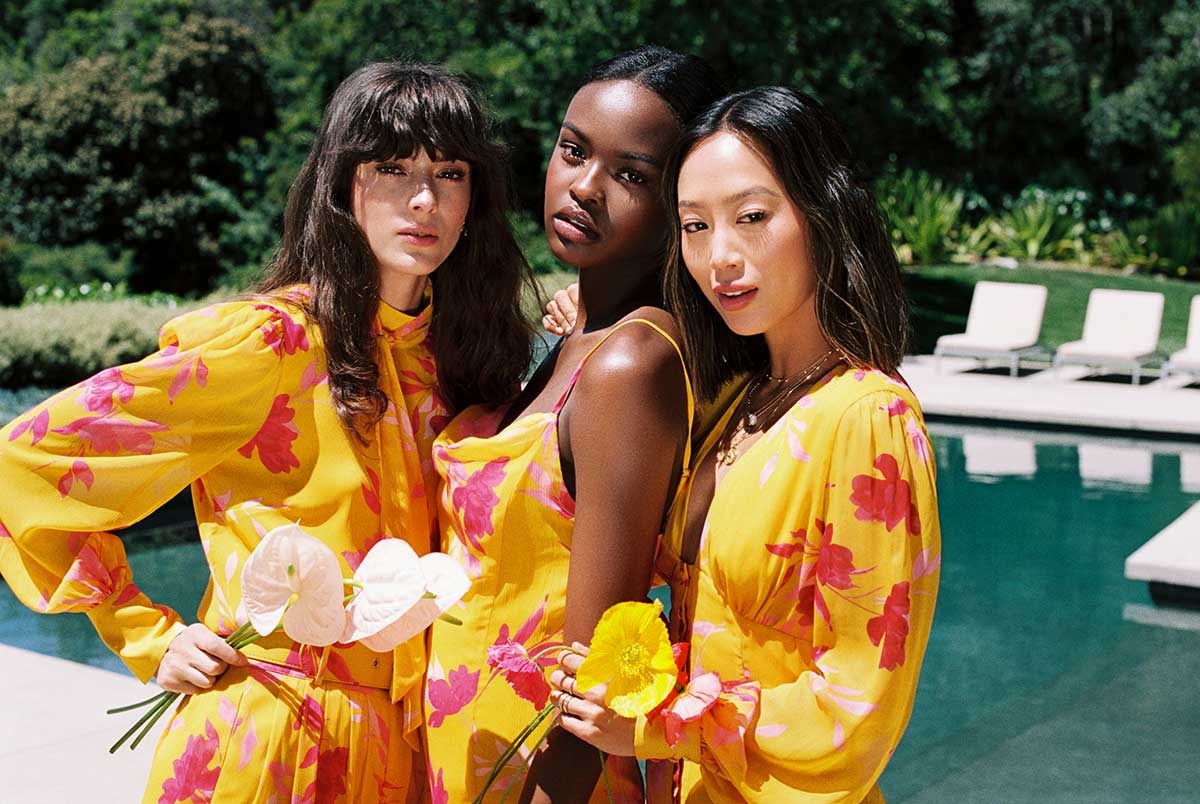 "I've worked with closely with Revolve for nine years now," Song said in a statement. "There was a natural energy in coming together to create my first apparel project. I trust them both personally and professionally to help me bring my creative vision to life."
Song joins the ranks of other popular influencers in designing a clothing brand. Most recently, Arielle Charnas of Something Navy launched a contemporary clothing brand in partnership with Nordstrom. Others include Chiara Ferragni of The Blonde Salad and Leandra Medine of Man Repeller.
The Song of Style collection is quickly proving influencers' sheer power in sales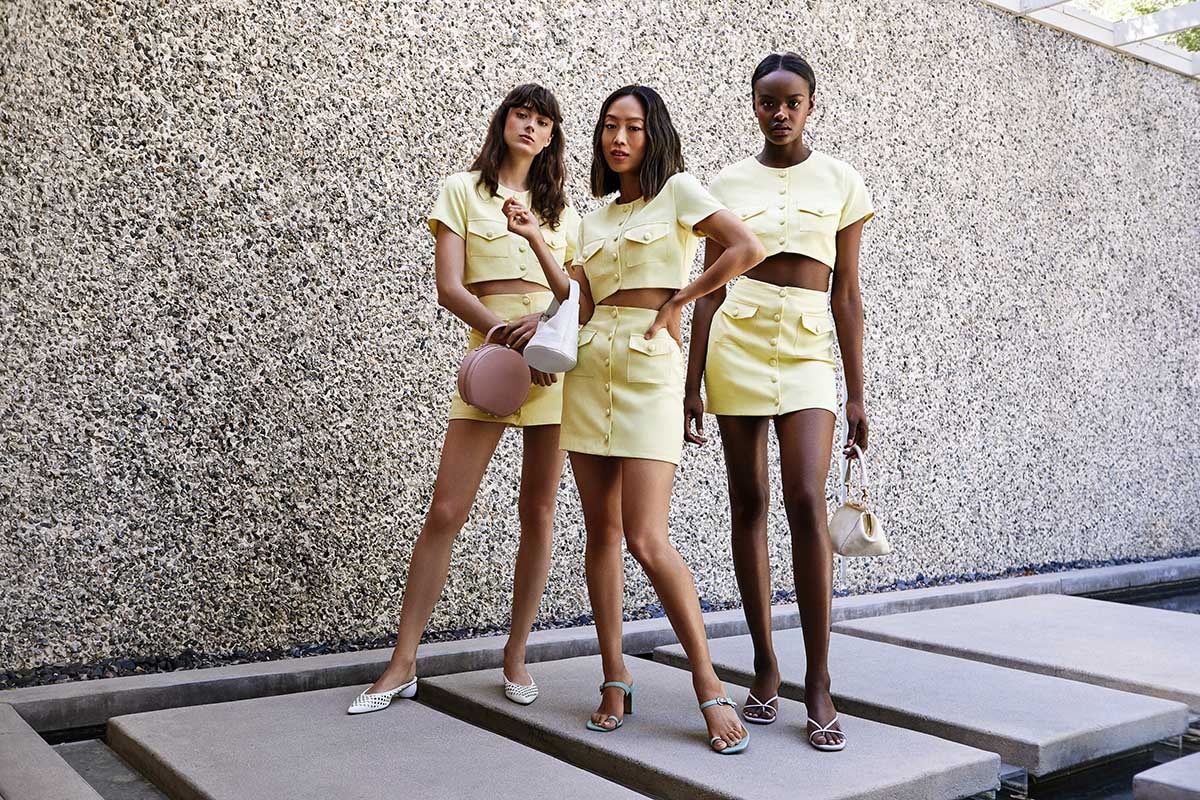 The announcement of Revolve's latest influencer-focused venture comes shortly after Instagram decided to allow influencers to sell products directly to their followers. In less than 24 hours since its launch, some of the line's products have begun to sell out, providing further proof that influencers can push sales in a positive direction for brands and retailers.
"It has been a privilege to see Aimee grow into the world-renowned influencer, author and design powerhouse that she is today," said Raissa Gerona, the chief brand officer of Revolve in a statement. "This was a natural progression in our relationship since she was one of the first bloggers we worked with in 2012."
The Song of Style collection is available online at Revolve.com.
Images: Courtesy of Revolve