Trendstop gives FashionUnited readers a first look at the key womenswear colours informing the Spring/Summer 2020 season.
Trendstop's colour experts bring you the latest colour directions that will be impacting the womenswear market into SS20 and beyond. Our team reveal the essential fashion and accent shades direct from the international runway collections, that will be key for apparel, accessories and footwear palettes. Each season, our comprehensive colour forecasts identify the shades that will be crucial to your collections, with analysis and evaluation of each trend's commercial value and longevity that gives you the best possible basis for your decision making.
This week, FashionUnited readers get an exclusive look at three key women's colours integral to the SS20 season. Pastels develop a whitened cast in Banana Sorbet, offering a contemporary take on feminine shades. Cactus Green sees natural influences soften previously luminous brights while Black Forest Gateau illustrates how blackened darks are becoming a spring/summer staple.
Banana Sorbet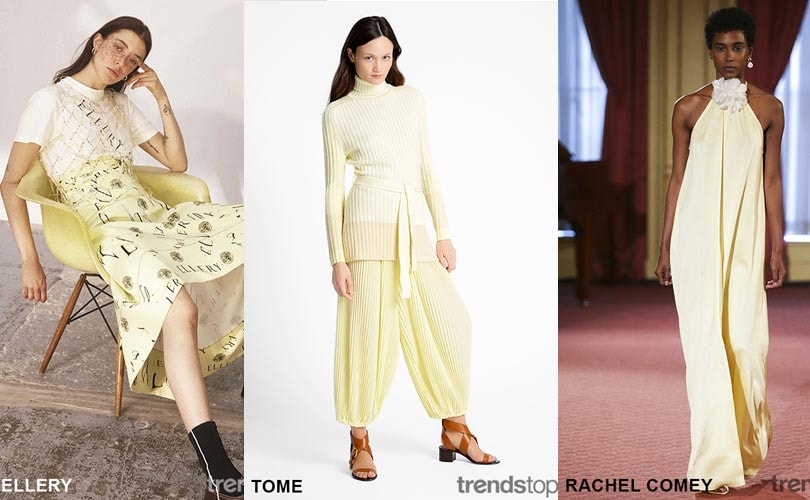 An evolution of ultra-feminine pastels and saccharine brights, Banana Sorbet's icy undertones and whitened finishes provide a fresh, sophisticated alternative without losing its uplifting vibrancy. Cool, bleached finishes make yellow a wearable option as an all-over shade or in tonal blockings.
Black Forest Gateau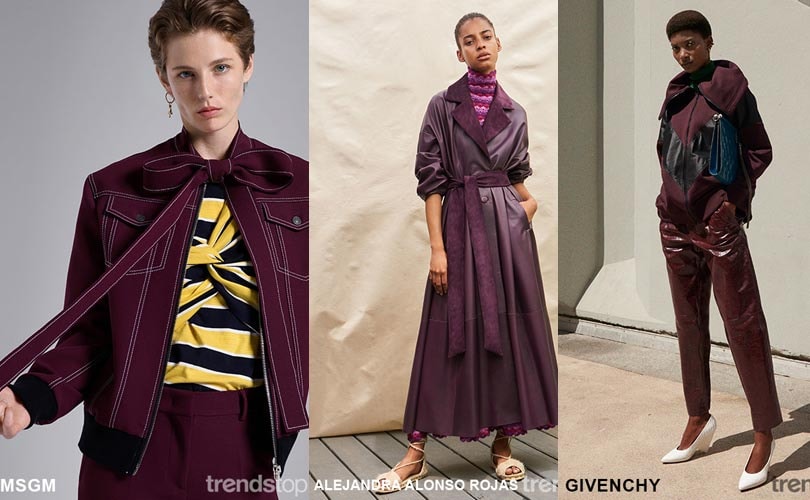 As consumers become more experimental and seek alternatives to black, classic staples such as navy, burgundy and teal develop with a blackened depth and mattified finish to become key fashion colours for SS20. Cherry undertones add a richness to deep red shades, giving a luxe feel across both casual and formalwear.
Cactus Green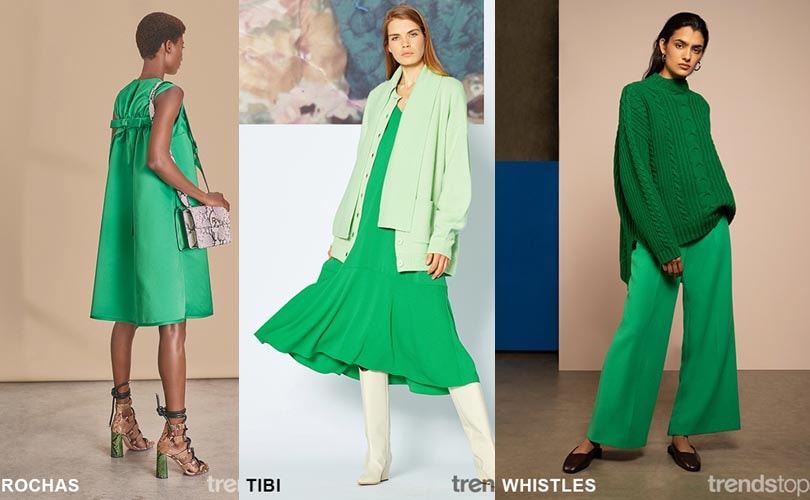 Luminous brights are given a more organic tint for SS20, modernising the neon and synthetic shades of previous seasons. Lush cactus greens have a natural vibrancy, making a statement as a single shade or combined with neutrals for an unexpected contrast colour that appeals to a more experimental consumer.
Exclusive Offer
FashionUnited readers can get free access to Trendstop's Resort 2019 Key Colour Directions report, featuring the key emerging colours from the season's top Resort collections. Simply click here to receive your free report.

Trendstop.com is one of the world's leading trend forecasting agencies for fashion and creative professionals, renowned for its insightful trend analysis and forecasts. Clients include H&M, Primark, Forever 21, Zalando, Geox, Evisu, Hugo Boss, L'Oreal and MTV.
Images courtesy of Trendstop: left to right: Ellery, Tome, Rachel Comey, all Resort 2019 ; MSGM, Alejandra Alonso Roja, Givenchy, all Resort 2019; Rochas, Tibi, Whistles, all Resort 2019