The question that has been swirling around everyone's heads since this year's Met Gala theme "Camp: Notes on Fashion" was announced was what is camp? Contrary to popular belief, it has nothing to do with the actual act of going camping in the woods, because boy has there been questions about that. Webster defines Camp as both "something so outrageously artificial, affected, inappropriate, or out-of-date as to be considered amusing and "a style or mode of personal or creative expression that is absurdly exaggerated and often fuses elements of high and popular culture." Some things that should come to mind are drag queens, John Waters films, and at least ten of Lady Gaga's red carpet outfits.
This year's exhibition features approximately 250 objects, including womenswear and menswear, as well as sculptures, paintings, and drawings dating from the 17th century to the present. The show's opening section positions Versailles as a "camp Eden" and address the concept of se camper — "to posture boldly" — in the royal courts of Louis XIV and Louis XV. It then focuses on the figure of the dandy as a "camp ideal" and traces camp's origins to the queer subcultures of Europe and America in the late 19th and early 20th centuries.
An exhibit like this couldn't have come at a more fitting time when camp has permeated itself through mainstream American culture in ways that once seemed unimaginable. There's "RuPaul's Drag Race", which brought drag into the mainstream, there's the campiness of TV shows, like Ryan Murphy's "American Horror Story", and pop stars like Lady Gaga have brought camp style to the red carpet. Camp is also a major part of LGBT culture, and over the past decade there have been major strides in the gay rights movement, including the legalization of gay marriage.
The Met gets campy this year for Met Gala exhibit
Camp was truly an exhibit fit for a drag show between its oversized couture gowns from Viktor & Rolf and its pieces bordering on costume from Thierry Mugler (including the outfit made famous again by Cardi B at the Grammy's.) The exhibit was not just a celebration of the flamboyant and ostentatious however, but, rather, a lesson in what camp is, its history, and origins, after all, the purpose of a museum is to educate its patrons.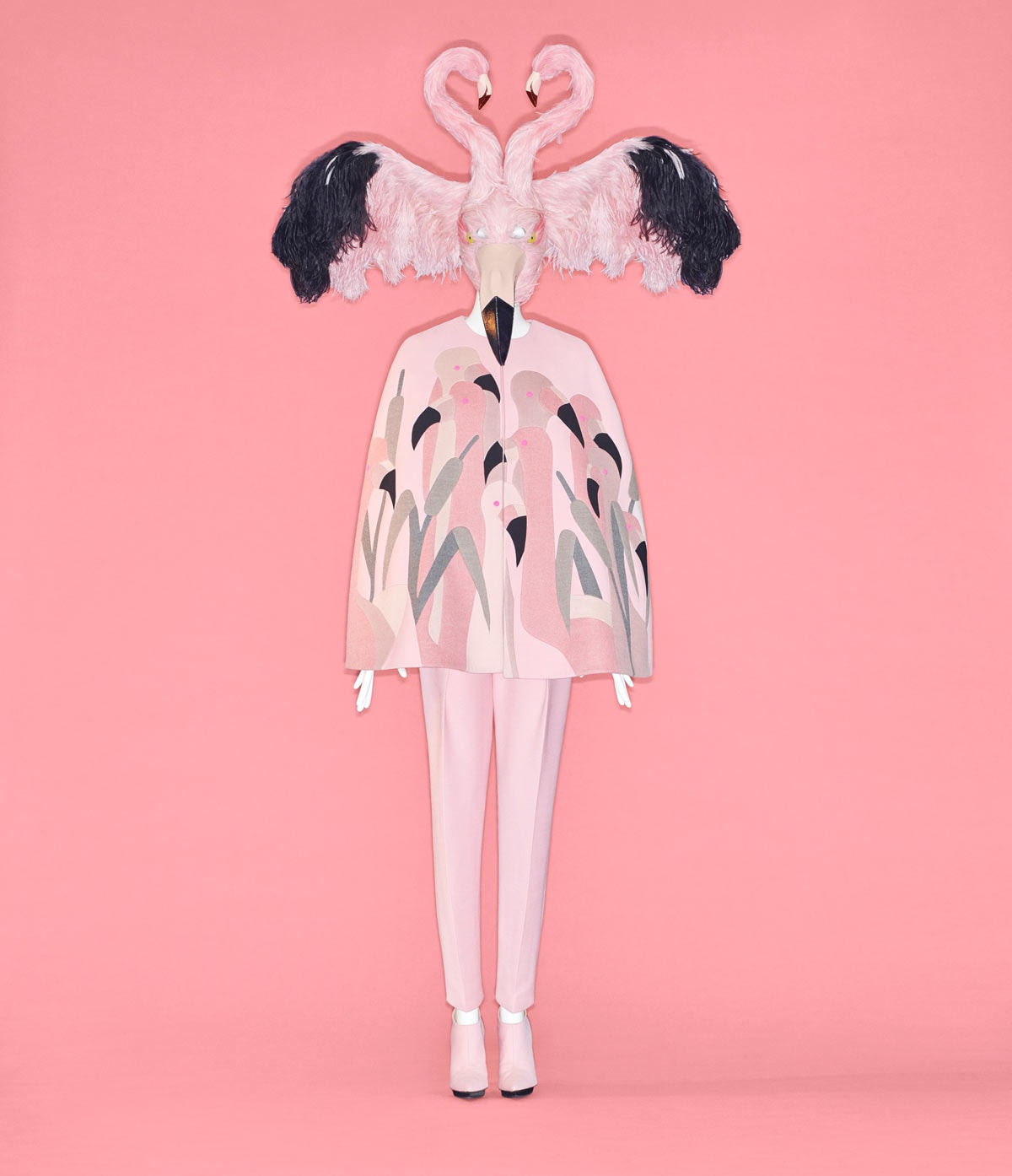 The exhibit first teaches us about camp's use as a verb in a Moliére play, "The Adventures of Scapin", in 1671. An original copy of the play is actually on display at the exhibit. In the exhibit we also learn of camp's use in the 19th century as a coded term for homosexuality. Camp's relation to the LGBT community, fashion, and drag becomes easily evident from this piece of history alone.
It is no wonder that screenwriter Lena Waithe showed up to the Met Gala in a jacket that said "Black Drag Queens Invented Camp", as it was them who brought Camp into our modern day history, starting with the drag queens at the forefront of the Stonewall Riots to modern day examples, like RuPaul, who created the "Drag Race" TV series phenomenon, with some of the shows past winners in attendance at this year's ceremony.
Most notably, this particular exhibit owes its inspiration to Susan Sontag's essay "Notes on Camp" above all else, as it was the driving force for creating this exhibit, along with the brilliant mind of the Costume Institute's head curator Andrew Bolton. The 58 bullets from Susan Sontag's essays are illustrated in a gallery exhibit of some of the campiest fashion to hit the runways in the last century from Celine's pink furry heels done by Phoebe Philo to Jeremy Scott's McDonald's inspired collection for Moschino. "Essentially, Sontag herself curates the selection of objects, which include Tiffany lamps and the paintings of Caravaggio," Bolton said at the press preview for the exhibit.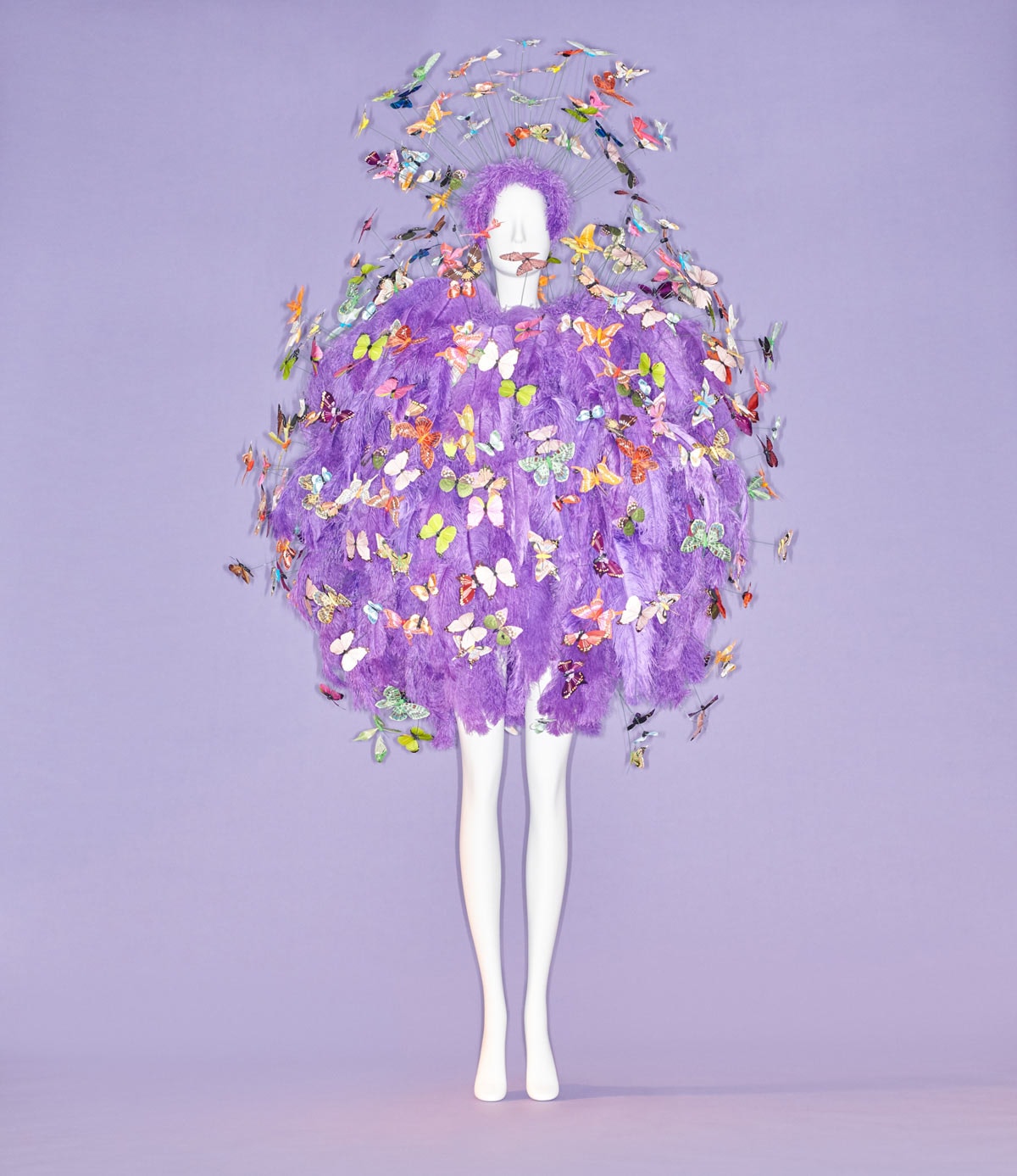 As maximalism has become such an overarching trend in fashion, mostly made popular by Gucci, who was a co-sponsor of the event this year, camp was a very fitting theme. Other designers featured include Designers whose work is on view in the exhibition include Virgil Abloh (for Off-White c/o Virgil Abloh); Giorgio Armani (for Armani Privé); Manish Arora; Ashish; Christopher Bailey (for Burberry); Cristóbal Balenciaga; Thom Browne; Sarah Burton (for Alexander McQueen); Jean-Charles de Castelbajac; Antonio del Castillo (for Lanvin-Castillo); Dapper Dan (for Gucci); Christian Dior; Salvatore Ferragamo; John Galliano (for Maison Margiela, House of Dior, and John Galliano); Jean Paul Gaultier; Nicolas Ghesquière (for Louis Vuitton); Odile Gilbert (for Jean Paul Gaultier); Edda Gimnes and Manuel Vadillo (for EDDA); Molly Goddard; Bertrand Guyon (for House of Schiaparelli); Demna Gvasalia (for Balenciaga and VETEMENTS); Johnson Hartig (for Libertine); Deirdre Hawken; Pam Hogg; Marc Jacobs; Rossella Jardini (for House of Moschino); Stephen Jones (for Giles Deacon, John Galliano, and House of Schiaparelli); Christopher Kane; Patrick Kelly; Ada Kokosar; Christian Lacroix; Karl Lagerfeld (for House of Chanel and Chloé); Mary Katrantzou; Rei Kawakubo (for Comme des Garçons); Tomo Koizumi; Bob Mackie; Martin Margiela; Stella McCartney (for Chloé); Alexander McQueen (for Givenchy); Alessandro Michele (for Gucci); Edward Molyneux; Erdem Moralioglu (for Erdem); Franco Moschino; Thierry Mugler; Alejandro Goméz Palomo (for Palomo Spain); JiSun Park and KyuYong Shin (for Blindness); Marjan Pejoski; Phoebe Philo (for Céline); Paul Poiret; Gareth Pugh; Richard Quinn; Traver Rains and Richie Rich (for Heatherette); Zandra Rhodes; William Dill-Russell; Yves Saint Laurent; Elsa Schiaparelli; Jeremy Scott (for Moschino and Jeremy Scott); Hedi Slimane (for Saint Laurent); Viktor Horsting and Rolf Snoeren (for Viktor & Rolf); Anna Sui; Jun Takahashi (for Undercover); Michael Travis; Philip Treacy; Giambattista Valli; Walter Van Beirendonck; Patric DiCaprio, Claire Sullivan, and Bryn Taubensee (for Vaquera); Gianni Versace; and Vivienne Westwood.

Throughout the exhibit "Somewhere over the Rainbow" by Judy Garland from "The Wizard of Oz" plays. The first version heard is the one she sang in the movie, and the second version heard later walking through the exhibit is the version she sang toward the end of her life, just days before she died of an overdose. "Camp: Notes on Fashion" implores us to take that leap over the rainbow, to go where fashion hasn't gone before. Camp is the mother of invention when it comes to fashion, and has grown to permeate our runways and our TV screens like nothing else. If there was one take away to be made from the exhibit it was simply "Camp it up now and forever."

Photos: courtesy of The Met Museum