London - The hashtag #MadeinItaly says it all. Milan designers presented collections that are the last word in craftsmanship. Exquisite tailoring, extravagant embroideries and lashings of fur show that Milan's designers embrace true design offering everything from historical romanticism to youthful vibrancy. Here are the top trends of Milan Fashion Week:
Romantic Renaissance
Designers reference historical details and silhouettes in a romantic approach to the season. Renaissance-inspired dresses, coats and lavish embroideries, along with opulent brocades and sumptuous velvets, are reminiscent of past eras. Hand-sewn jewels, ruffles and decorative trims infuse fabrics with a wistful, romantic air, as seen at Gucci and Roberto Cavalli.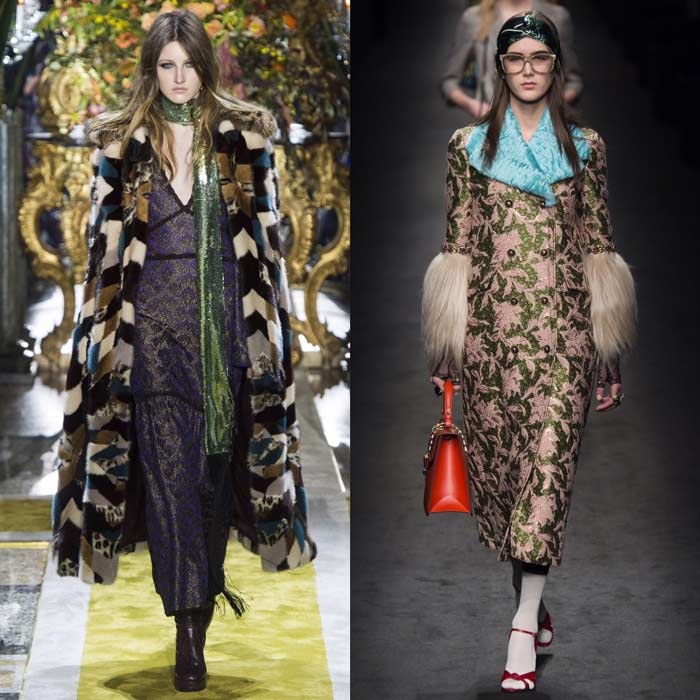 Vibrant Youth
London doesn't own the USP when it comes to newness in fashion. There was plenty of references to youth culture and its contemporary aesthetic, such as vibrant play of bright hues and print-clashing styles as seen at Pucci and Versace.
Architecture
Fashion runs through Italy's veins, as seen by its evolving minimalist aesthetic. Fusing impeccable Italian craftsmanship with feminine shapes, designers approach patterning with abstract cuts and folds, as seen at Jil Sander and Sport Max. Luxurious materials and refined attention to detail imbue traditional tailoring with a one-of-a-kind sensibility.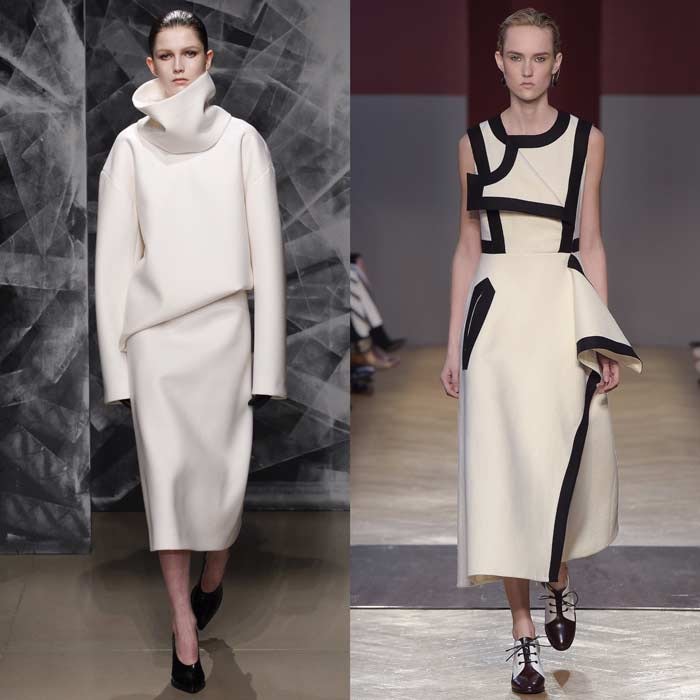 Globetrotter
A return to eclecticism and a need for pronounced individuality emerge. Designers have journeyed the globe, collecting beloved pieces from their travels and mixing them in offbeat pairings juxtaposed with gold brocades, sartorial cloths, military details and fur trims, as seen at Prada and Etro. Extravagant jewellery appears in a tantalising collection of elaborate pieces.
Black is Back
Continuing from New York and London, black once again emerges as a strong colour direction for A/W 16/17. Applied on a variety of textures such as chintzed wool, mesh, velvet and silk, texture adds surface interest and transforms the all-black look into an elegant statement, as seen at Bottega Veneta and Ports 1961.
Her New Materials
Fur, lace, brocade, velvet, metallics and men's checks were some of the resounding fabrics seen on the Milan catwalks. Metallic threads and liquid velvet were used for daytime, while ornamental brocades deliver a modern-historical feel with an air of opulence. Fur came printed, shaved and panelled, mostly as detailing on collars, sleeves and shoulders.
The Fur Coat
As fur and faux fur dominate the catwalks of Milan, full fur coats and jackets become quintessential pieces for the season. Designers update looks with patchwork piecing and full pelt panelling, creating dynamic silhouettes with a directional feel, as seen at Tod's, Fendi and Blumarine