London - French fashion house Vionnet has teamed up with British visual artist Marc Quinn to create a sustainable capsule collection. Goga Ashkenazi, the creative director of Vionnet, was inspired to develop a sustainable collection together with her friend Quinn after viewing some of his art made from plastic waste taken from the ocean.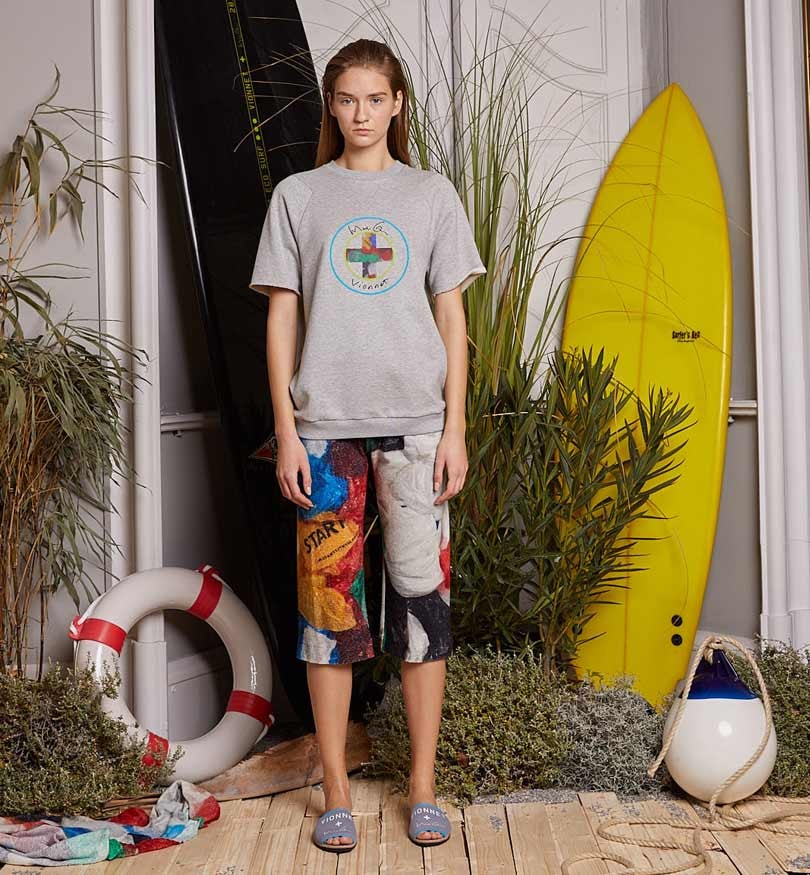 "I have recently been making art about the amount of plastic in our seas and in our lives, which is nothing less than a ticking time bomb," said Quinn in a statement. I showed these works to my friend Goga Ashkenazi, head of Vionnet, who loved them. Goga suggested using some of my imagery for a capsule collection Vionnet was making, which would help raise money for Parley For The Oceans & Ambiente Europeo."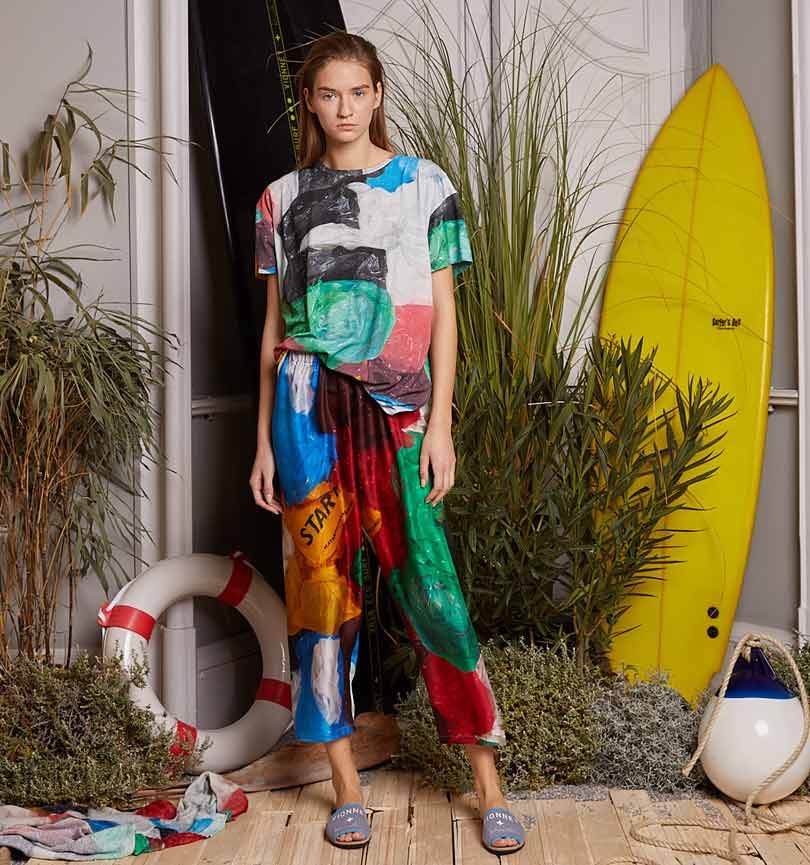 The sustainable surf collection for 2018 is made entirely from sustainable materials, including eco-leather, cotton poplin, and recycled plastic. Inspired by Marc Quinn's new series 'Raft Paintings', in which the British artist explores the paradox of materials such as man-made waste in pieces of art to raise awareness for the planet, the collection features bikinis, kimonos, and wetsuits, as well as dresses, jackets, and trousers. In order to help clean up the world's oceans, Vionnet is set to donate 50 percent of the sustainable surf collection profits to Parley For The Oceans, the global initiative which addresses major threats to the world's oceans.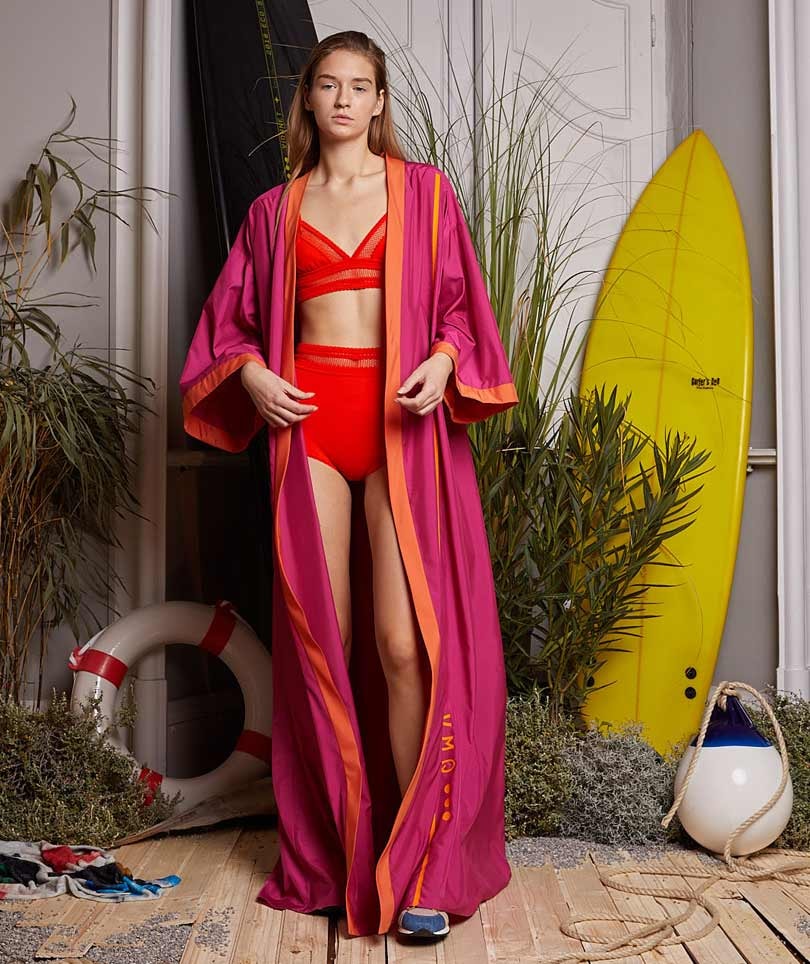 In addition to featuring apparel, the sustainable surf collection also includes an eyewear collaboration with Sea2See. Two exclusive Vionnet eyewear frames have been made out of 100 percent recycled ocean plastic, with 10 pounds from each pair sold going to Ambiente Europeo, the European Environment Association promoting action and social awareness for "Waste Free Seas" in the Mediterranean region.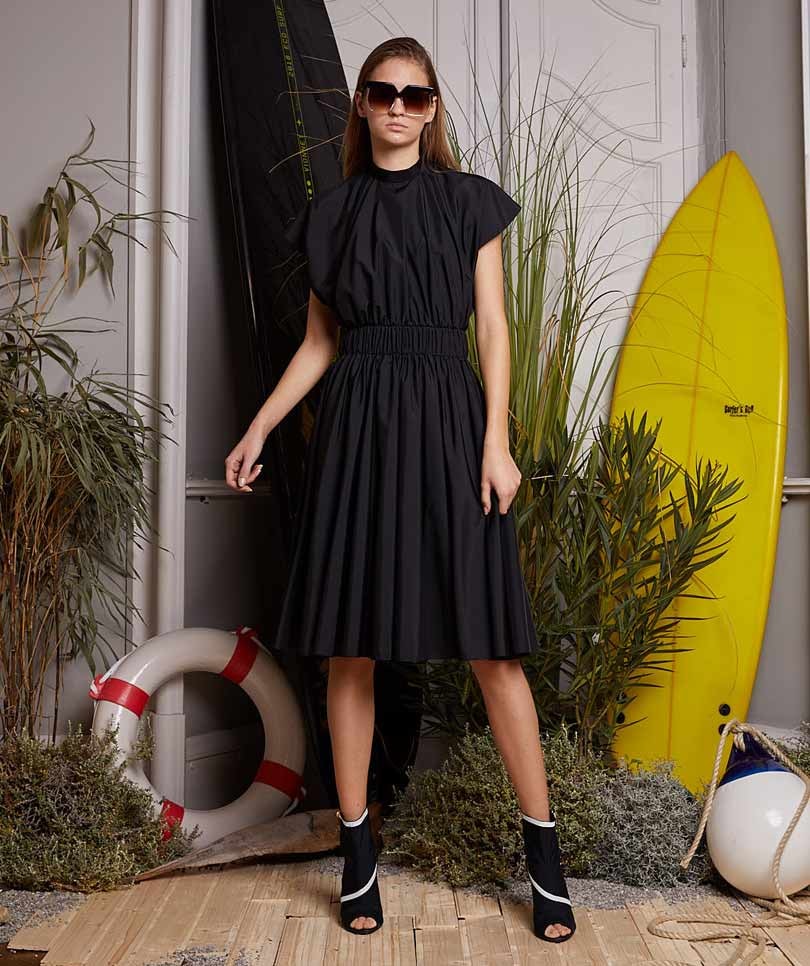 The collection officially launched in a shop-in-shop in Selfridges on Monday, that aligns with the sustainable collection's values. For example, the store interior was created using natural and recycled materials like bamboo, recycled aluminum, recomposed wood and linen-wrapped surfboards. Marc Quinn's 'Raft Paintings' from 2017 are exhibited as large-scale photographs, coming to life in 3D via augmented reality monitors located at either end of the Selfridges space.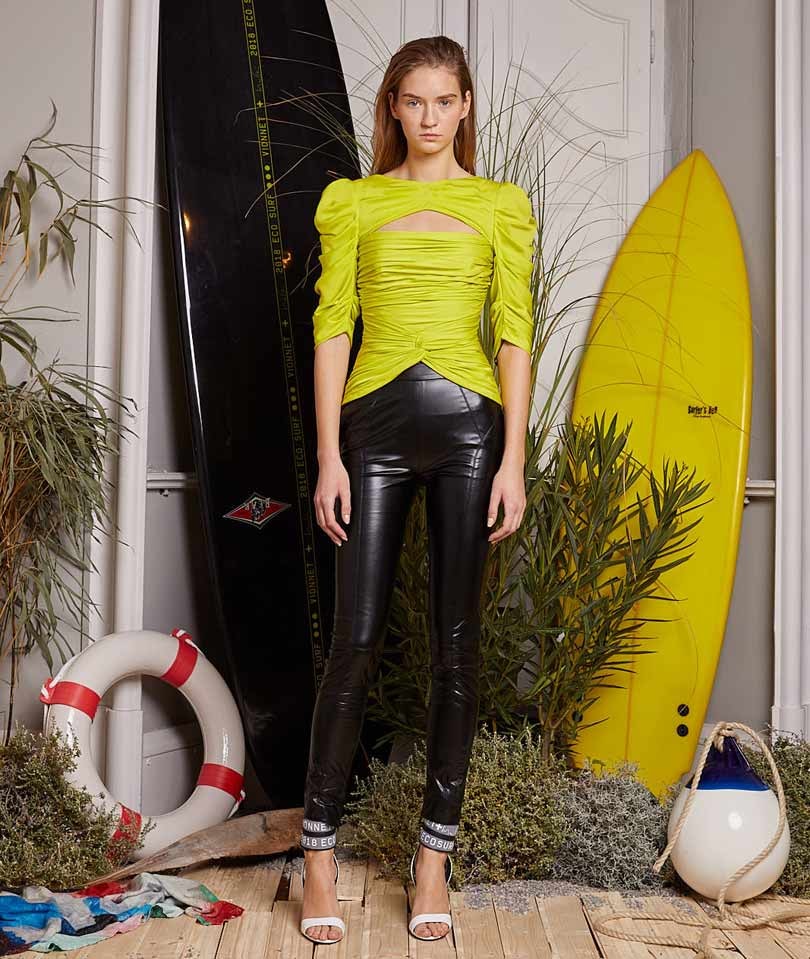 "It's an exciting collaboration with an important idea behind it," added Quinn. "Goga and the Vionnet team have designed some amazing pieces from my images and I am very pleased to support these initiatives."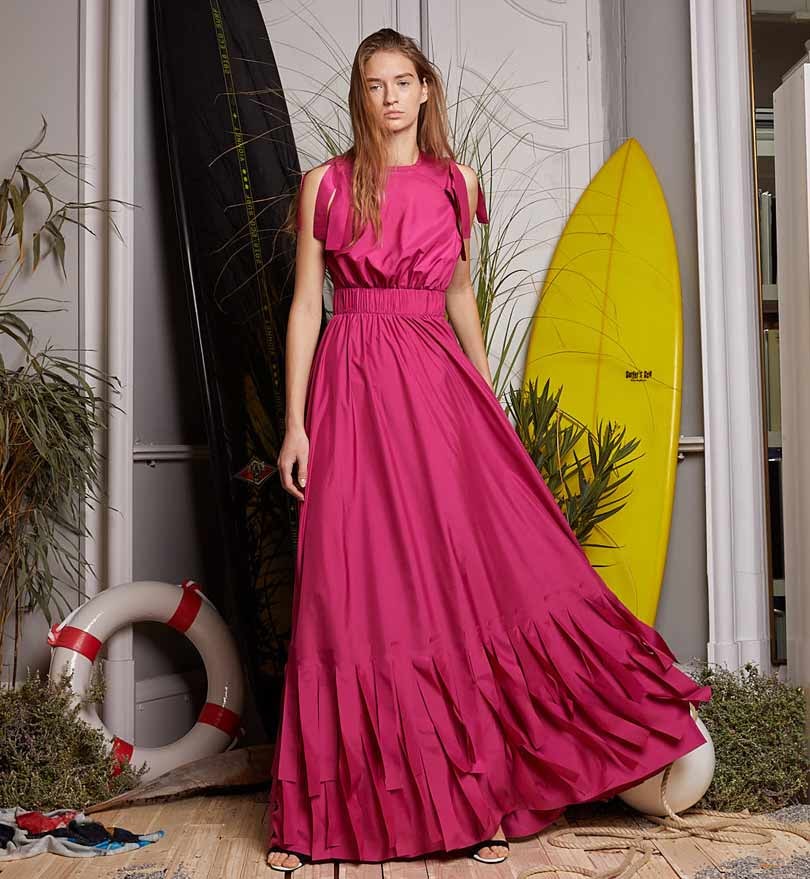 Photos: Vionnet Sustainable Surf Collection 2018